Do You Know How To Assess Your Home Security Needs?
Ensuring that your family and property is safe is very important and it will help to give you much needed peace of mind. At a time when criminals have become more bold and savvy, it is important to ensure that you have the best security measures in place. Fortunately, there are new and effective techniques when it comes to home security and you can get the help that you need. You can ensure that your home is safe at any time of day or night.
The modern security systems are highly sophisticated and it can be hard to make the choice when you want to ensure that you get the right amount of security at the best price. Following are some tips to help you select the home security system that is best for you depending on your lifestyle.
•    Planning the home security system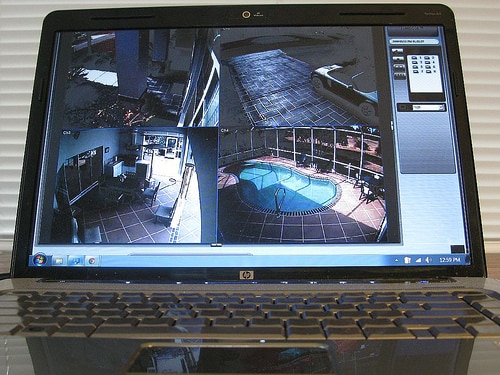 When you decide to get a home security system, it is a good idea to involve the entire family in discussing your needs. This will help you to choose a system that will be highly effective. Come up with a list of reasons why you need to purchase the security. Indicate your specific needs, the security system expectations and determine the functions you want from the system or what it can or cannot do. This is the best way to ensure that you pay for exactly what you need.
•    Carry out a personal home audit
You need to consider your security issues and concerns so that you determine what you need. Every home or family has specific needs. The needs of one family differ from the needs of another. Knowing your security essentials will help you to determine what you absolutely need. You need to take into consideration the doors, windows, locks, garage, property lighting and the perimeter. Decide who should have the keys and think about special personal and medical needs.
•    Choose an integrated approach
You need to come up with an integrated approach that is based on your lifestyle needs. A good security system does other things other than keeping away burglars. The security infrastructure can be effective for monitoring fire and carbon monoxide. By integrating it with your tablets, laptops or smartphones, you can monitor activity in your home from remote locations. Video cameras help to monitor the home in real time, you can control your lighting, and HVAC needs effectively. Tasks like adjusting the temperatures and controlling motorized window shades will keep your home comfortable and safe.
•    Changing security needs
It is important to realize that your security needs may change over time. It is, therefore, important to get a flexible security system that can be upgraded as the need arises. You may decide to install room intercoms throughout the home. You can add cloud services and storage servers to enhance efficiency. If you invest in assets like artwork and guns, you can decide to get specific security to protect these items. You can provide security in an emergency by integrating the security system into a safe room.
•    Choosing home security systems
When you know exactly what you need when it comes to home security, you know what to look for. Find out what is available and make sure that you get the best monitoring services. When you know why you want to invest in the system and you specify your security needs and system essentials, it will make it easy to make the choice. Remember that your individual needs will differ from those of your neighbors and you should consider this fact when choosing a system. Think about the extras that you need to enhance your lifestyle when researching the best systems.
•    Consider your security budget
When shopping for a security system, your budget will play a major role, as it will determine what you can afford to get. Embark on comparison-shopping so that you can find a budget-friendly security system to fit your lifestyle and your needs. Carry your list with you as you shop and talk to security experts so that you determine the best solutions. This will help you to find a security company that will fulfill your needs. Make sure that you work with a reputable company that is licensed and that is able to carry out a risk assessment on your home.
•    Home security system installation
Installation is very important to ensure that the system works effectively. Make sure that you read and understand the security company's contract and find out any additional fees or costs. It is important to ensure that you get the best professional installation and find out any cost for additional services you might require in the future. After installation, make sure the monitoring company tests the system and that you understand the process.
For a successful purchase, system installation and monitoring of the home security system will take time and it requires adequate planning. It is, however, worth all the effort to make sure that your family and property are safe.
Comments Off

on Do You Know How To Assess Your Home Security Needs?