Choosing Between A Courtesy Officer And Security Guard For Condo Security
Security is always one of the primary concerns when it comes to renting out a condominium unit. Knowing that people are sharing one building with different individuals and families, you cannot be sure what will happen next if your property is not secured by any security officer. The good news is you have several choices. You can hire security officers to protect your clients who will soon rent a condominium unit in your building.
Amongst the different types of security officers that you can hire, there are courtesy officers and security guards where one is often confused with that of the other. Often used interchangeably because they can have identical functions, these two are really different. Let us know the differences of one from that of the other before deciding who to fire for condo security.
They are hired on different terms
Courtesy officers are usually individuals that you as the property owner or as the head of the property management company can hire. When you hire them, they will live within the premises to make it easier for you to call them in cases of emergency. Security guards, on the other hand, offer their services only after you have made a deal with a contractor other than you. As such, they are not obliged to live within the premises and they can take turns with other security guards should they need to be off their post.
They differ in terms of skills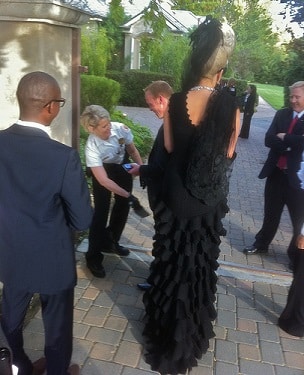 Remember that courtesy officers do not wear the traditional uniform that security guards are wearing. They can simply wear a polo shirt with your company's logo and bring their pagers, beepers or mobile phones with them so they can easily respond to emergencies whenever you need them too. Their ability to respond to such emergencies, however, can be limited and since they are not armed, they may not have the tool to combat your 'enemies'.
Security guards, on the other hand, work best where courtesy officers fail. They wear that traditional uniform that gives them the authority to perform tasks as expected of them. They have been trained professionally to use the best skill in any situation. They can also have firearms or any tool that they can make use of when fighting with burglars and intruders.
They differ in terms of background checking procedures
Since the condominium property owner hires the courtesy officer, it is your responsibility to do background checks or at least verify the truthfulness of what has been placed in an information sheet that the person used for application. This will then require you to look thoroughly into their background, making sure that they have not been involved in any criminal case in the past.
If you are to hire security guards from third party contractors, the burden of hiring one is lifted from your shoulders. This then means that you no longer have to do the background checking or even the skills training. All you need to consider now is hire security guards from dependable third party contractors. This is your guarantee that they can offer what is expected from them for condo security.
With the many companies out there posting a variety of advertisements regarding their security services, it will be very difficult to choose a reliable one. This will make your task harder. However, since security guards are known for offering the needed security for your property with their skills, the work is all worth it. Just contact us and we can provide nothing but the best in terms of condo security in Montreal!
Comments Off

on Choosing Between A Courtesy Officer And Security Guard For Condo Security