Blog
Previously, it was a common practice to hire a security guard for your apartment complex who was not affiliated with any professional security guard service. Although this practice was common, in the light of the current climate of exponentially rising crime rates, especially in major cities, there has been a shift in this phenomenon. Nowadays, people are more reliant on security guards who bear the name of dependable security service providers for added safety and assurance.
There is a certain guarantee of a peaceful ambience when you have hired the right security guards for your purposes. It makes your life easier and promotes the idea of a crime-free zone in your neighbourhood.
However, there are certain guidelines that you just keep in mind while securing the services of such a company. Listed below are a few key pointers that will help you make a more informed decision in this domain.
Search Online
The Internet has quickly become the repository of business information and, by extension, a platform for the advertisement of such services. Therefore, a simple internet search could familiarize you with a range of security service companies in your area. This is a good place to start in if you have little to no idea about these services. Make sure you give these websites a thorough read and check if the services they offer are in accordance with your needs and purposes. This would help you in filtering the search results down to a handful few who would be the most appropriate choices for you.
Background Check
There is absolutely no room for the exclusion of a background check of a company after you have shortlisted them for recruitment. This step is imperative to confirm and corroborate all the claims made by them, and additionally to look into their past record and verify the experiences of their past clientele by reading their reviews either on the site of the company itself or on third-party review sites. This would give you a veritable glimpse into their professionalism, their work ethic, and more importantly, their customer service relations.
You would also have to verify the qualifications of the staff that they employ. Make sure that they have cleared the training for this job and hold valid certifications to show as proof of their competence, like for example in areas like field training.
Know Your Requirements
Before you sign a deal with a security service provider, make sure that you have identified the reason for which you would be rendering their services. The efficacy of the company would be heavily dependent on whether or not they are specialized enough to handle your requirements. Conduct an interview with the service provider before you settle down on a final deal to discuss with them what the possible route of your association with the company will be like. This would give you an idea of the compatibility of the company with your needs. For instance, the reason why you require a security could entail the employment of a certain type of technology, which would be furnished by only a handful of companies. These details would have to be sorted out beforehand.
Liability Insurance Coverage
It is advisable that you choose a security guard service that has a valid liability insurance for their staff. This would mean that in case of any misdemeanors conducted by a dishonest staff, the company would be liable to compensate you with the losses.
If you have been looking for a reliable security service provider in Montreal, you can consider soliciting the services of IGS Security Inc. for ushering in a safe environment in your neighborhood.
The sole purpose of the hiring of security guards rests on the providing of a safe and protected environment. Nevertheless, there is no deficiency of bad security personnel. In fact, such a substandard security team can only worsen the existing situation rather than help it. Although the personnel might be duly trained, they might lack proper corporate security management, for instance. Several factors come into play when a security team's competence is tested. Therefore, it is essential the we choose a reliable security contracting service that has your best interests in mind and which would be directly responsible for the recruitment of a proper team of security personnel putting in place their quality control checks as well as maintaining an updated physical security procedure.
These quality control checks would entail regular drug-screening tests, background assessments, additional training sessions, and administering the team from time to time.
Enumerated below are a few pointers that will guide you in the path to improve your security guard services.
The Supervision System
The remote supervision of your guard team is an essential measure to be implemented to examine their daily routine and guaranteeing quality services on their part. If there is no such supervision in place, your employees will be rather demotivated and might even start slacking at their jobs. Additionally, a supervision of your guards would give you the ability to study their performance and assist you in giving them a few guidelines to improve their jobs. In extreme cases, without supervision, your security guards might even get away with unethical practice, such as stealing, mistreating, and the like. This supervision can be conducted in varying measures. To name a few, you could incorporate random spot checking with the help of field supervisors, check-ins for the guards, or adopt a guard your tracking system to monitor their working.
Verify Qualifications
In a majority of states, it is mandatory to have a certain level of training to be a part of this profession. This is corroborated by the bestowing of a license from the state's behalf. Make sure that you check the necessary prerequisites that need to be fulfilled to recruit security guard personnel. In addition to that, make sure that you positively conduct a one-on-one interview with the potential employee to gain better grounds regarding their abilities and to determine whether or not they would be a good fit for your team.
Meet With Your Contractor
Be certain to be in frequent touch with your security service contractor either through physical meetings or through correspondence over the phone. In this manner, you could directly communicate your misgivings or complaints regarding the working of the security guard on the property. This would also enable them to take a step back and review their recruited personnel to help them be better at their jobs. This would also enable the security guard contractors to be conscientious of the client's needs and allow them to make the necessary modifications to the team.
Choose A Quality Contractor
This goes without saying, but make sure that you are selecting a reliable and dependable security guard service. This would comprise their flawless reputation, their excellent customer service, and their years of experience in providing their clientele with a dedicated team of security guard personnel. They must also have various quality assurance programmes in place to keep track of their customers' needs and complaints.
With these tips in place, you would be equipped to augment the quality of services of a security guard team. If you happen to be in search of a reputable security service provider, you could enlist the services of IGS Security, Montreal.
Settling down on a professional contract security guard service that adheres to all your standards, monetary and qualitative ones, in particular, is a daunting task to undertake. Moreover, the security guard is employed only by the contractor and you would have little to do with this procedure. Thereby, it becomes even more complicated to determine a contracting service that would duly comply with and disseminate your proclivities in their hiring a security guard for your needs. This is crucial to their job and unfortunately very often remissed. For instance, an amiable and mild-mannered security guard, while a perfect fit for a safe and relatively uneventful community, would be terribly misplaced in a setting that demands immediate defensive behavior. Making this match is a vital part of the contactor's job to ensure the to keep of safety and harmony in the surroundings.
Hence, it becomes imperative to hire the services of a company that is verified and experienced in this arena. Listed below are a few parameters that require to be fulfilled when choosing a contracting a dependable contract security guard company that will help you make a more informed decision.
Reputation
The first and foremost determinant while choosing a security contractor would have to be their reputation. You must ensure that the company you're thinking of hiring has an outstanding reputation as it is a direct reflection of the satisfaction of their past clientele. This reputation can be gauged by looking into the quality of their most recent jobs and whether or not there has been any past allegations or lawsuits to the state agencies levied against them by their clients. You could render the services of your local attorney or pay a visit to your local courthouse to know more about these cases.
Experience
It is mandatory that you hire the services of a contracting security company that has been in business for a considerable period of time. The greater their experience, the more competent they will be in handling tricky situations. Not to mention that experienced companies will be in a better position to match you with a corresponding security guard best for your requirements. Examine the number of years the company has been in service, which would give you a veritable glimpse into their background. Apart from that, inquire whether or not they have rendered their services to a community that is similar to yours in several aspects.
Management Team
Additionally, make sure that you set up a meeting with the management people who are in charge of managing your account. You must also establish a line of communication between yourself and the security contracting service so that both of you are made aware of the other's position. You must adequately delegate your demands and criteria to them so that they can chalk out the best security solutions for you. Be certain to be satisfied with the managers who are heading your account. There needs to be a mutual understanding between the two of you so that there is minimal risk of a potential conflict that might arise in future. You must address any issues you have with their working or their mode of cooperation at the very start because it will be much easier to solve it then than otherwise.
Training and Qualifications
This goes without saying, but make sure that you corroborate the claims of the company with regard to recruiting trained professionals for the job. This profession mandates rigorous training and requisite security-related education. You could decide on a company that provides additional training and education to their team to equip them for any on-site contingencies that might likely arise.
If you are on the lookout for a reputable and trustworthy security contracting service, you could rely on the name of IGS Security, based in Montreal, to take care of all your safety needs.
Whether you are an event planner, or a business enterprise, or if you would just like to ensure the security of your guests at small gather, a security service provider can take the burden off of your shoulders. On the daily, several crises can keep springing up, but if you have the right team at your disposal, you can be assured that your event takes place in a safe environment.
Here are a few tips to help you guide through the plans for an event so that safety remains your chief priority.
Read the rest of this entry »
While organizing an event, amongst all the planning and the commotion, hiring a security service team seems to be either an additional cost or an unnecessary expense. Dismissing the idea of this major determinant for an event might be more hazardous than you would anticipate. Furthermore, hiring a security service might not even be that big of hassle amongst your planning for the other details for your event. The following guidelines will help you scan through and choose the right security team for your purpose.
Incidents of workplace violence hardly ever occur by surprise. More often than not, there are red flags which employers either fail to recognize or simply ignore until it is way too late. The worst part about workplace violence is the fact that by the time it happens, one often can do very little to save or curb the situation. You therefore end up in a bad situation as an employer, where you have the most advanced security systems but no plan at all when it comes to workplace violence prevention. It therefore makes sense to invest, not just in alarms and motion sensors but also in employee training as well as security guard training on what it takes to spot symptoms of workplace violence and prevent the same. Look out for these signs:
History Of Assault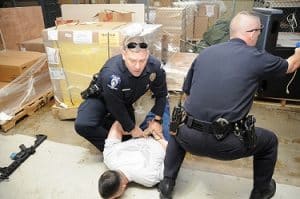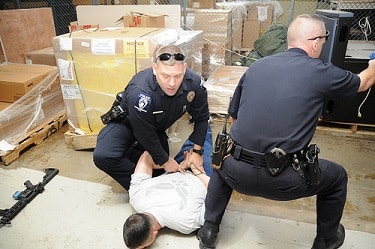 When you employ staff members, you will need to have a historical record on them. Be sure to request for an updated criminal record annually if possible. This will make it easy for you to monitor employee behavior and in the process, spot anything that may be unusual. Be particularly keen on an employee whose productivity suddenly diminishes for no good reason. Be overly cautious too if the employee develops a negative attitude at work and becomes rude to fellow colleagues.
Firearms
This may sound obvious but it is not. You should never allow your employees to report to their workstation with their firearms. There are, of course, exceptions in special cases. Then have a list of all employees who have firearms. The best you can do is to have gun safes at a location you can easily monitor. Be sure to also have a security guard company with personnel trained in firearm disarmament in emergency situations. Most security guard companies in Montreal can provide this service, so be sure to take time to hire one that can actually carry out disarmament within the shortest time possible and without casualties.
Listen To Your Employees
Like already mentioned, workplace violence hardly ever crops up by surprise. There will always be red flags. One common red flag has to do with complaints from employees directed at a specific colleague. Listen then take action as soon as you can. Complaints that add up over time could mean an employee is mentally disturbed, irritated or even suicidal. Be concerned and reach out to the employee concerned.  Be strategic about it as most disturbed individuals can become violent when confronted about their behavior. Be sure to also protect the employees raising the complaints by keeping them anonymous.
Drug Abuse
There is always a thin line between drugs and violence. With that in mind, monitor your employees who may have had histories with drug addiction. Have a zero tolerance policy on alcohol at the workplace.  While at it, examine how conducive the workplace is to your employees. The last thing you would want as an employer is to have an employee get into depression because of work. Fatigue at the workplace can easily make one feel frustrated. Bouts of anger and frustration may then follow which may lead to violence at the place of work.
Visitors At the Workplace
It is normal to have people visiting your workplace. However, some visits can easily turn into a violent encounter. An employee getting visited at odd working hours or too many times by a person who is either violent or arrogant can be a red flag. Always have security guards scan visitors diligently and look out for visitors who look visibly disturbed.
Other Red Flags
There are other red flags that may not be so common. A jovial individual who suddenly becomes a loner and develops keen interest in firearms is never a good sign, for example. The same can be said of an employee who blames fellow colleagues, reports late to work and threatens to harm others.  The employee may also make statements that reflect paranoid thoughts.
Then by all means, have a proper channel through which your employees can channel complaints. This should always be done anonymously to avoid victimization. When all is said and done, the office should be a protected place for all your employees so that everyone can feel safe at the workplace.
Driveway alarms and surveillance cameras are extremely important when it comes to security for your home and the workplace. That is why security solutions in Montreal often recommend driveway alarms and surveillance cameras. While surveillance cameras are often used in Montreal, many home owners and business owners fail to include driveway alarms in their security plans.
Actually, the concept behind how driveway alarms work is easy to understand. They are sensor based, which means they can easily detect motion. They activate a signal which when they detect intruders and trespassers. The fact that they are a one-time investment without any recurring costs is yet another perk that makes driveway alarms a must-have, especially for small businesses. Here's what you need to know as far as driveway alarms are concerned.
They Come In Different Types
There are several types of driveway alarms. They all serve the same function which has everything to do with security. What differs is how they are made and how they operate. All types of driveway alarms feature transmitters and receivers. The alarm sends a signal to the receiver each time the alarm is triggered. This rings off sound and alerts you of an intruder incident. Metal detection driveway alarms, infrared driveway alarms and wireless driveway alarms are just some of the most common options in the market.
Understanding Wireless Driveway Alarms
Compared to all the other types of alarms, wireless driveway alarms are the most difficult to install. They also come along with high maintenance costs. Despite these two downsides though, they are the most reliable. Most of them are powered by batteries, so they will even work during power failure.
The fact that wireless driveway alarms can be installed just about anywhere makes them even more desirable. With a range of about five hundred feet, they are ideal for anyone who takes security issues seriously. The motion sensors can also detect human movement during inclement weather conditions.
Choosing A Driveway Alarm
You will have to choose from a wide range of brands. This should not worry you though mostly because there are just a few important features you should be on the lookout for. For starters, go for a driveway alarm that has at least half a mile of transmitting range. Your choice should also feature effective sound and light indicators with at least 4 sensors and a 30ft motion censoring range. One that can be used both indoors and outdoors is also ideal.
Getting The Visual Display Option
Not all driveway alarms feature the visual display option. The few ones that do are a little bit expensive compared to the ones that do not have the feature. This should be expected given that the visual display option makes it easy for one to monitor the premises. Be sure to settle for a security company in Montreal that will take you through the steps required for you to fully understand how the driveway alarm works. Be sure to request for a catalogue if you have to or if you need to later train your employees on how to use the driveway alarm.
Installation And Maintenance
Think of your driveway alarm as any other security gadget. That is, it calls for proper maintenance and installation. Therefore, your best bet is to have an expert assist you with both the installation as well as maintenance. This is important for two reasons. First off, security experts always know the best spots to fix driveway alarms. Secondly, driveway alarm installation is never a Do It Yourself task. You need to ensure that your device works all the time. With that in mind, have your driveway alarm inspected as often as possible, especially after a heavy downpour.
The sad reality is that workplace violence is an increasing problem that affects many companies, even small businesses. Every employer should put measures to prevent such issues, and should also be aware of restrictions and legal responsibilities imposed on them concerning prevention of workplace violence.
The best approach to workplace violence is to prevent it. According to statistics, the number one cause of job-related deaths is homicide. It is said that each year, there are approximately two million victims of violence in the workplace which is a growing concern for both employees and employers nationwide.
What is workplace violence?
Violence in the workplace is the threat or violence against workers, which occurs outside or at the workplace. It ranges from verbal abuse and threats to homicide and physical assaults.
How can you identify vulnerable employees?
Workplace violence can happen to anyone and anywhere although some work environments and workers are at an increased risk. Employees who are at more risk include:
Those in direct contact with the public
Those who work in high-crime areas
Those who work during very early morning and late night hours
Those who work in small groups or alone
Those who deliver goods, services or passengers
Those who exchange money with the public
This group includes taxi drivers, retail workers, letter carriers, community workers, social service workers and health care, just to mention a few.
How can employers protect their employees from workplace violence?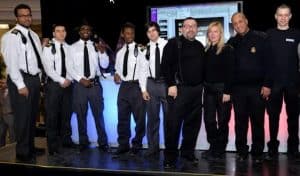 It is the responsibility of every employer to offer a policy that is zero-tolerance towards workplace violence. Also, a company should help each employee understand that any act of violence in a workplace is subject to dire consequences and subject to investigation. An employer is required to institute a workplace violence prevention policy/program and have it documented in an existing handbook for employees.
Other ways to protect employees against workplace violence
Emphasize respectful and humane treatment of all employees and pay more attention to those who are terminated
Install new security procedures after employees are fired
Ensure that you preserve an employee's dignity if you need to fire them and do so with sensitivity
Develop an environment in the workplace that fosters trust among existing management and employees
Avail a list of phone numbers in case of emergencies for local police and ambulance
Ensure that every reported threat is taken seriously and should be investigated thoroughly
Identify employees who are at high risk of workplace violence and establish procedures to control access to them
Use a screening system where appropriate
Check if you need to apply more stringent security measures
Hire a professional company who will take care of building security in Montreal
Review your hiring and recruiting procedures and institute background check where permitted
Accept the fact that workplace violence can take place in your workplace and be prepared
How to create a workplace violence policy
To prevent violence in the workplace, you should have a well written policy that explains in simple terms the company's stance on any form of violence in the workplace. An employer has the option to draft several policies that address workplace violence and fighting or have separate policy covering those kinds of situations. When addressing the issue of violence or fighting, ensure that disciplinary procedures are well communicated so that employees understand what will happen if they violate policy. An example of a statement addressing conduct that is specifically prohibited in a workplace should include behaviours such as:
Violation of safety rules
Harassment
Insubordination
Drunkenness
Possession or use of illegal drugs
Excessive tardiness or absenteeism
Sleeping on the job
Fighting
Sleeping
Bottom line
Before workplace violence can take place, sometimes there are warnings that employers need to take seriously. Always be on the lookout for employee behaviours that may be warnings like:
Posting or talking about violent incidents in another workplace
Recent acquisition of a weapon
Paranoid behaviour
Depressed behaviour
Companies terminate or fire employees for various reasons. However, if not handled appropriately, terminating employees has consequences – especially if an employee was holding a sensitive position or had access to critical data in the company. As an employer, you need to know how to handle the whole termination process to ensure that the departing employee does not take retaliatory action against the company's sensitive information and systems.
An employer should prepare for and conduct a termination of a key employee in a five-step process. In this article we will the discuss the five-step process a manager or employer should follow to ensure that a termination goes smoothly and also ensure the safety of the company's critical data and remaining employees.
Access analysis
The first step a manager or employer should take is access analysis. This process entails the manger or employer determining the departing employee's accessibility to sensitive company information. This includes physical and electronic access through safe combinations, ID cards, keys and access cards. The manager should also find out if the employee has the ability to remove or change controls to access vital information. If an employee worked in a sensitive department, say IT, the company should do further investigations to find out if the departing employee made any copies of documents that may put the company at risk if they are exposed. After the company verifies all these information, they can take the next step.
Motive analysis
After the employer has determined the employee's access, the next step is to consider whether the departing employee may have had any motive to harm the company before termination. At this point, the manager involved in the termination process should check the employee's personnel files and review it to uncover any prior conflicts with executives or co-workers. The manager should also check if the employee has any criminal record in the past or if he or she has made any threats. The manager can also find out if the employee had any plans to leave the company at some point.
Mitigation
If a company finds any exposures, the company can now take steps to mitigate them. This process allows managers to decide how to limit access to the employee or cut off access completely to resources. At this stage, the managers decide whether additional security is required on site. The manager should then retrieve all company property in the possession of the employee such as keys, computers and access cards at the time of the termination or before. If the employee has more company property in his home, these should also be retrieved. In order to encourage the employee to cooperate, the company should arrange that the employee get his severance check at home as they pick up any company property available.
Termination
The next step a manager should take is plan for the termination itself. The manager should establish how the employee will be terminated and by whom, the location and timing and the employee's departure from the premises after the matter has been concluded. You also need to brief your security guards in Montreal regarding the termination. This is very important since a company needs the security guards to protect other employees or key executives if the individual is prone to violence. A manager should not let the termination process drag on to minimize the risks involved.
Personal device data check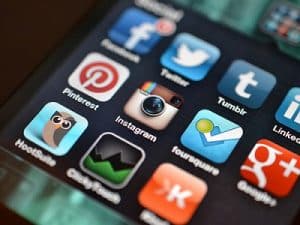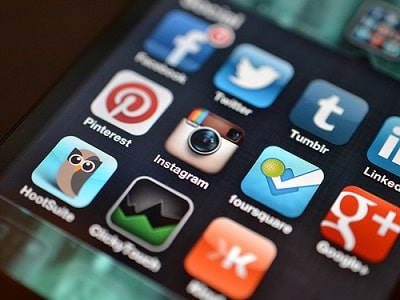 In case a company finds any company data stored in the employee's personal devices, the company should ensure that it gets erased before handing the gadget back to the owner. If there is any evidence of wrongdoing, a company can retain these devices as evidence to protect the company from any future charges by the employee.
By following these five steps, a company should be able to successfully process the termination of a key employee and minimize any potential harm.
A company can use security cameras in more ways than just deterring criminals. Most business owners think that buying security cameras and having them installed gives them unparalleled protection from criminal activity. It is not enough to just install security cameras in place to prevent criminal activities. You need to work with a security company that can provide comprehensive security solutions in Montreal to ensure total safety.
The technology behind security camera continues to evolve and new cameras consistently hit the market that come with amazing features. As a business owner, it is important to know which type of security cameras you are buying and what you can use them for. Check if they have special features that can perform more than just providing general security. Can they be hidden? Where can you put them? Stop and know the facts before making a purchase.
Purchasing an advanced security camera for your business allows you to enjoy more uses than making sure your business remains safe. Some of other uses you can enjoy from security cameras include:
Neighbourhood safety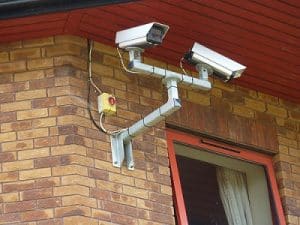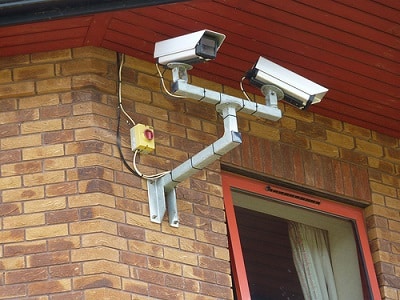 As a business owner, your security concern should not only be focused within your business premises, but should also extend to the exterior. Your business is as secure as the neighbourhood it is located and that is why you should play your part to ensure the neighbourhood remains safe as well. There are new security cameras that allow business owners to connect with nearby businesses and share security footages on an app. These cameras combine all participating outdoor camera footage to one shared hub to ensure safety in the neighbourhood.
Support emergency plans
Making insurance claims caused by natural disasters can be a headache. Installing a wireless security camera to document damages caused by natural disasters can help fasten the process of investigation so that a company gets compensated fast. Insurance companies can use the footages as evidence to process the claims faster. In case you are warned that there is a possibility of a natural disaster occurring, it helps to prepare before it happens so that your employees and investments are protected and also be prepared with a strategic emergency plan.
Business automation
With the right integration software, you can use smart security cameras to communicate with smart devices within your business premise even while you are away. These smart security cameras notice when no one is available in the office and they can automatically turn off lights or adjust temperatures once you leave your office.
Motion sensor notifications
To use your surveillance network effectively, you need to keep reviewing the recordings on a regular basis. You can have your security camera tweaked in a way that it notifies you when it detects something unusual. This saves you the time to check your network from time to time since it sends you an alert if something is amiss.
Live streaming
Some smart security cameras can be tweaked to allow people to tune in and peek at live social events. If you hold social events frequently and not all your guests can show up, you can use smart security cameras to stream your events live to them so that they can be part of the thrill and nobody misses out. This is also a great way to promote your business through the social media.
Supervising employees
You can also use your surveillance for supervision. One common use would be for new employees. Instead of having to be present at all times to supervise new employees, you could instead invest is security cameras that allow remote viewing. These security cameras also come in handy when you need to supervise off-limit areas. Having a security camera with night surveillance combined with motion detection notifications makes supervision more efficient.