Blog
When was the last time you carried out a full security audit for your company? Every successful business owner knows that a company needs to invest in security solutions in Montreal to fight against security breaches to ensure the growth of a business. It is one thing to invest in top of the range security systems in your company, but it is another to ensure that they continue being effective.
One way to ensure that your security systems are in good working order and have not been interfered with is by performing full security audits. This is where a security company can do a detailed assessment of your company's existing security processes. They identify potential or existing problem areas and then recommend effective solutions. These audits are carried out by experts with extensive security experience. If you are wondering how your company will benefit from these security audits, check out the following pointers:
Protect your consumer data
For security reasons, most companies and businesses prefer accepting payments through cards and bank money transfer. This means that they need to back up sensitive customer information in their systems. This information is usually very sensitive and if it ends up in the wrong hands, the consequences can be dire. A company needs to protect their own business data as well as their consumer data to avoid fraudulent cases. Performing full security audits can help a company detect any breaches in the system. If any security breaches are found, they need to be taken care of immediately to block hackers from accessing vital data.
Gain customer trust
To build a loyal client base, a company has to gain customers' trust in order to continue doing business with them. One of the things customers look for in a company before they sign up with them is the ability of the company to provide a safe and secure business environment. The other thing customers look for is the ability to be able to trust a company with their sensitive data. One way to ensure that you gain customers' trust is by making sure that their security is assured. You can only do this if you perform a periodic security audit to ensure all security systems are in order.
Enhance your company's security solutions
With time, hackers and robbers try to find new ways they can cheat security systems and firewalls. A company needs to invest in the latest security solutions for them to be able to curb new security threats that come up. Performing a full security audit allows a company to know which areas of their security are weak and where they need to maximize on security to minimize chances of frauds and attacks. If you don't perform these security audits, you may end up being stuck with outdated security solutions which are vulnerable to criminals.
Prevent loss of money
For a business to grow, it has to ensure it does not incur unnecessary losses. Money lost through burglary and system hacking, can end up dragging a company back and sometimes a company may not be able to recover completely from these loses. To avoid losing money through security breaches, a company has to heavily invest in security audits to minimize the chances of losing money. Performing regular security audits will end up saving your company thousands of dollars that would otherwise fall in the hands of criminals.
It is advisable to hire a reputable security company to take care of your security solutions as well carry out periodic full security audits. Before hiring a security firm, check their track record to avoid dealing with questionable security companies. Work with a prominent security company that is well known to avoid putting your company at risk.
Are you thinking of upgrading the state of security at your business premises? You can start by hiring one of the security companies in Montreal to ensure that your business premise is well secured. To enhance the security, it is recommended that you invest in digital video surveillance systems. It may cost your company some money to install a high-end security camera system but the benefits of doing so outweigh the drawbacks. These are some of the top reasons why you need to invest in digital video surveillance for your business:
Improve employee productivity
It is a simple fact that employees work better when they know the boss is watching. You can use video surveillance to monitor your employees. You can also improve productivity in your business by using these video systems to enhance communication between different departments.
Resolve conflicts
It is not uncommon for conflicts to arise in the place of work. These conflicts can be between employees or between an employee and a client. To effectively resolve these conflicts, you can easily play back the video footage of what transpired to know how best to handle the situation. If necessary, you can also use the same footage to act as evidence if need be.
Theft reduction
After installing security cameras, you need to put up warning signs showing the building is under video surveillance. Criminals and burglars take caution when they know that a building is being monitored and knowing that the cameras exist, discourages them from taking action. This means that your business remains safe and secure and you reduce cases of theft in your business thus saving money.
Real time monitoring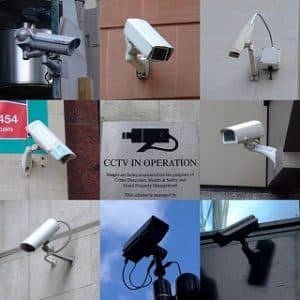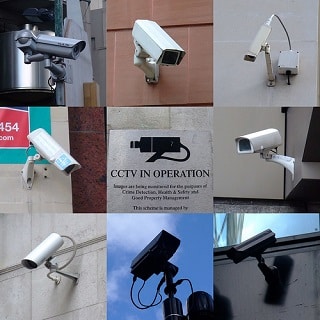 Now, business owners are enjoying the comfort of monitoring their businesses from any location using remote video monitoring service. That means that you will be flexible enough to move around while still keeping an eye on your business. This way, you are able to venture into new market shares which in turn helps your business grow.
Improved safety
Big companies have a monitoring station where all surveillance cameras are manned and operated by qualified personnel. This means that someone is always watching what is happening around. In case of an employee is alone and has an accident, the staff in the monitoring room will be able to see the feed and call for immediate help. Your staff will also work confidently knowing that they are closely monitored just in case something happens to them, they are in safe hands.
Digital storage
Recent security systems are able to store a lot of surveillance footages for future references. All the footages can be stored digitally and they can easily be retrieved if need be. A business owner can use past footages to study and analyze how his business is doing. This is best applied in a retail environment where you learn customers' shopping patterns to know how to improve the services in your store.
Helpful evidence
If your business has an insurance policy, it is best to invest in video surveillance. In case of a robbery or fire, the insurance company seeks to confirm if the claims are true before they can pay up. Installing security cameras equips you with enough evidence in case of such incidences which means the insurance company does not delay in paying your compensation. In turn you resume back to your business without losing a lot of time and resources.
Access control
Using remote devices, you can easily monitor who has access to your business. You choose to allow or refuse entry to these parties by a simple touch of the button. This saves your company a lot of money that would otherwise be lost through theft and burglary.
Security guards generally facilitate situations where security and control is needed. They can also help prevent crimes before they even arise. Their presence is highly important in a lot of situations and with that, many industries have seen the need to hire these individuals in their firms. Here are some examples of industries that depend on security guards.
Construction
In Canada, constructions can fall prey to those who have ulterior motives. Some criminals access construction sites to steal expensive equipment, cables, tools, supplies and even vehicles. In order to ensure safety in these sites, you will need to hire security guards. They can likewise help you make sure that safety protocols are respected by visitors and suppliers at all times. They can even help prevent fire at the site.
Event specialists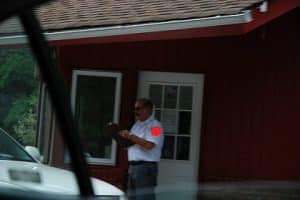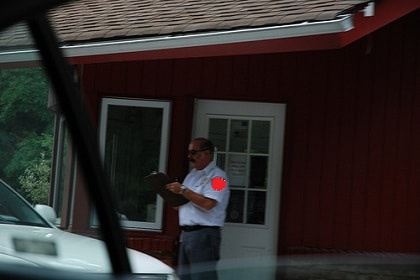 Event specialists will also experience the advantage of hiring security guards for their events. Remember that event security must be carefully planned and professionally executed. This applies to all events, whether large or mall, indoors or outdoors, private or corporate. Security guards will work with you in your endeavour no matter the size of the event and where it is held.
Healthcare industry
The purpose of healthcare industries is to provide the public with the best healthcare service possible. Alongside this however, these providers also want to make sure that there is a safe environment for employees, visitors and patients. Since the needs of the healthcare industry in terms of security is complex, it will help to hire security guards who will be designated specific posts within the building. They can help with any risk or threat assessment in the building and in monitoring parking areas as well.
Mining sites
Canada's mining industry requires careful and close security checks. With the help of security guards, controlling accountability in mining sites can be easily performed. They take charge of access control as well as supplier, visitor and contractor supervision. They can also help with load verifications and provide emergency responses.
Ports
Canadian harbours, seaports and airports need specialised security services because risks in these areas can be higher than in any other industry. Security guards can help with traffic flow by controlling what happens in arrival and departure areas. They can also be of much use when it comes to screening passengers. They will also ensure that all vehicles coming in and out of the premises are monitored accordingly.
Business
There are several businesses that can actually get a lot of help from security guards. Examples of these businesses are banks, art galleries, museums, universities, colleges, schools and manufacturing plants. Security guards working in these industries are expected to act professionally making sure that they always exercise their power in a courteous manner. They should also be able to resolve conflicts as the need arises.
Condominium management
Security guards are also considered to be a lot of help when it comes to securing a condominium and those who live there. He safeguards the property by ensuring that it is protected not just from thieves and intruders but also from vandals. They also help monitor those who gain access to the building ensuring that no one will be able to barge into the building without proper identification.
These are but just a few of the industries that can get help from the presence of security guards. Always remember that whether you have a small or large business, security guard companies in Montreal have the solutions that can help safeguard your assets and your employees. If you want to find out what security guards can do for you or your organization, do call us today for more information!
In order to justify that a commercial property security system is good, you have to make sure your security system is not outdated, and there is a strong security team operating it. In line with this, you have to think of factors that may affect the use of these security services. Note whether the building is designated as a private or public area, and think of where the property is located. Consider operating hours as well as the goods or products stored in it. How can you specifically make sure you have a good commercial property security system? Here are things to consider in this regard.
Undergo a security risk assessment
The initial phase of the entire process is to make sure that there is a security risk assessment that will help you identify your need for a security system. Make sure that this assessment will look into the level of protection your commercial structure needs. This assessment should most preferably be conducted before construction of the building starts.
Alongside this, you also have to evaluate the perimeter, interior and exterior of the building. Each part must be assessed depending on the kind of operation that will be done in it. Ask if the place is private or public and know the demographics of employees that will come and work in it. The answers to all these concerns will dictate how much security you will need – just enough to qualify it as a good commercial security system.
Set security standards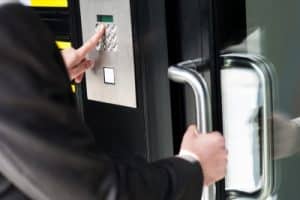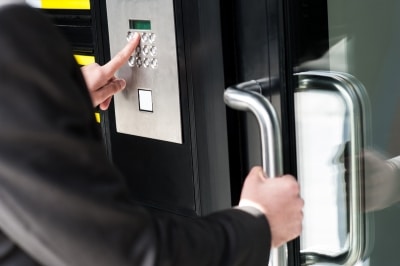 As mentioned, the amount of security you will use will depend upon the risk factors associated with the structure. Make sure that standards are set for all security measures including access control, security systems, designated parking area, security guards and visitor control amongst others. Adjust security according to whether the spot is high risk or not. The rule of thumb is you will need greater security for higher risk areas.
Stress on the importance of visitor control systems
It is highly important to record visitor entry into your space. Visitor control programs will help you monitor who comes in and out of the building thus allowing you to track irregularities in line with their visits. Learning who comes in a building at a specific time can be of much help should you carry on any investigation for emergency situations later on.
Utilise assigned parking for visitors
Many commercial business owners have already seen the advantage of assigning particular parking areas exclusive for visitors and separate from the parking areas they use. Make sure that maximum surveillance is practised in visitor parking areas. Security guards must ensure that everyone gets to park only in their designated areas.
Combine security hardware with physical security elements
It will be good to have several security systems under one roof. It will not be enough to have CCTV cameras then miss out on hiring security services. Alongside installing people and hardware in your commercial area, you must also devise security planning strategies that will benefit your tenants or even your visitors. These systems and services should be monitored at all times to ensure that no security gaps are present.
Reinforce security procedures accordingly
Good commercial security systems can be measured by the fact that security procedures are reinforced at all times. Make sure you are never too lenient in enforcing any security procedure. Ensure that everyone gets the level of security they expect to have in your property.
Partnering with an expert can help you enforce a stellar commercial security system that, and you can also hire security services in Montreal to further your cause.
Building security is crucial as it is not only about protecting just the property, but the occupants within the building as well. Many a times, however, security can be compromised especially when important elements are forgotten. If you want to make sure building security is enhanced while ensuring complete peace of mind for everyone, you should avoid the following building security mistakes.
Being lax when it comes to enforcing ID requirements
It does not really matter if you are protecting a residential or commercial building. What matters is you make sure that you strictly enforce the ID requirements before anyone can gain access to the property.  Many times, you may just allow friends to come in without surrendering their IDs at the guard house. This is because of the fact that as your friends, you already trust them. Security guards, on the other hand, may be very shy to ask an ID from an executive or those in higher authority. This may sound tempting to do but make sure you enforce the requirements to keep the integrity of the security measure.
Lack of security on all entry and exit points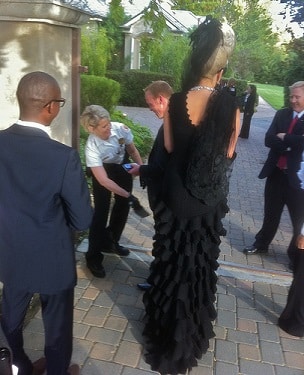 Many buildings have several entrances and exits. Failure to secure any of these entrance or exit points will put the building at risk. In line with the presence of a security personnel on each spot, make sure there is a surveillance system or monitoring device in each. Make sure also that there are fewer entrances in the building to control access from intruders or outsiders.
Don't trade security for aesthetics
Oftentimes, building or infrastructure owners will always want to make the place look clean and beautiful enough to attract consumers. Some of you may think that it will be good to place security cameras and other monitoring devices in spots where the overall look of the building will not be compromised. You have to admit though that there are instances when situations call for security system installation in odd areas. Forget about whether the camera will look odd on that spot. Always think of how to secure your assets and your visitors instead.
Failing to understand how security systems work
Investing in security systems can be very expensive. If you want to get the most out of it, you have to make it a point that you understand how each component of the system functions. You also have to make sure that everyone who makes use of it understands it. Nothing can go worse than an underutilised security system. Make sure that security personnel gets training on how to handle these devices. They have to undergo such training to keep the building safe at all times.
Forgetting to enhance security in most important rooms in the building
Sometimes, it is not enough to just secure entry and exit points in the building. There are certain rooms requiring the same attention you give these points. Examples of rooms requiring extra security are those where you keep important and confidential documents in. Using biometric access systems will be a good strategy to start with.
Don't go overboard with security measures
Some of you may presume that the more security systems you install, the better it will be for your building's protection. The truth is that this will cost you more and it will not really work to your advantage. If you want to achieve better building security then you only need to cover the most important aspects of your business when it comes to security system installation or else the one operating the system will just get confused.
If you want to achieve stellar building security in Montreal, do feel free to contact us. We can help you make sure that all your assets and patrons are safeguarded with our services and products.
Many homeowners get really excited about the installation of a new security system. However, over time, most of them usually end up not using their security systems to the fullest or even worse, failing to maintain and update the systems to ensure that they are working effectively. On that note, you need to encourage your family to make effective use of the home security system. A family that gets into the habit of using the alarm system stays safe. While that is a good thing, it is important to note that the security system can become outdated over time.
Older security systems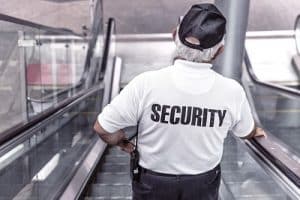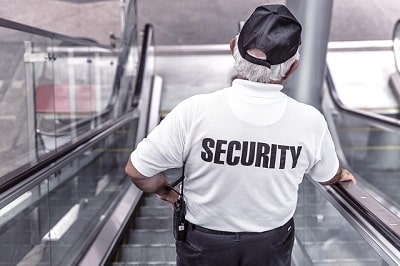 Older security systems are usually vulnerable to malfunctions and may not perform effectively. These systems can be easily disarmed by savvy criminals. They also have exposed wires that can be easily cut. Upgrading your home security system is recommendable because it comes with high-tech features that make your home safer.
Here are indicators that your system needs an upgrade:
Security system is more than a decade old
Most people think that home security system is among the once-in-a-life-time things that people put their investment. Sadly, they are wrong. Home alarm systems are just as good as any other home appliance that becomes less effective over time. That means you have to replace them over time just the same way you would buy a new appliance. Therefore, if your security system is more than a decade old, you may consider upgrading it. Simply get in touch with one of the security companies in Montreal to have your security system assessed and evaluated.
Still using landline security system
Before mobiles were made and wireless systems were introduced, all alarm systems pretty much relied on land lines. They were managed through landlines. The problem with this system is that it involved use of wires that could be easily cut or manipulated otherwise for selfish reasons. However, modern security systems work through cellular transmissions.
Messages are sent or received via a large cellular network. As such, they are not easily corruptible. Therefore, if you are still using a landline security system, you may consider adding cellular security system to your home.
Still depending on 2G technology
Just like the cellphones, alarm systems relying on cellular transmissions previously operated on 2G technology. However, change in technology has seen the introduction of 3G and 4G, which are by far better than 2G. Most early alarm systems were fitted with 2G transmitters, which are incompatible with the modern technology that uses 3G and 4G. You should note that a good number of carriers are already working on clearing off 2G network. This means that any alarm system using 2G technology will be utterly useless once the 2G technology has been completely wiped off. Upgrading your alarm system will allow you to enjoy the perks of 3G and 4G technology.
When you only have a basic alarm system
A basic alarm system is the kind that only offers you basic services such as burglary and fire alert. With numerous risks out there, you would not want your alarm system to only serve two purposes. Modern alarm systems allow you to monitor your home remotely and provide you with features that you can easily access on your mobile device 24/7. By consulting with a security expert, you can learn more about your security system and know the areas that require an upgrade.
A good home security system gives you confidence when you are at home with your family or away attending to business matters. On the other hand, a poor security system leaves you worried and anxious, which is not good at all. By looking out for these four key elements at home, you can tell whether your home security system needs an upgrade. Consulting with a security expert is also an effective way of determining the need to upgrade your security system.
There are two periods that businesses are usually more susceptible to robbery: the opening and closing times. Staff members also go out at certain times of the day to the bank, which adds to the period of security vulnerability. Even though there have been many robbery cases through the years, the good news is that you can take preventive measures to ensure that your business stays safe. Here is a look at some tips for protecting your staff and business premises, and minimizing the risk of becoming a criminal target.
Safe banking
As reports indicate, business owners who went to the bank or withdrew considerable cash regularly became criminal targets with some of them actually getting robbed in the process. This is very unfortunate because it affects business operations that rely on effective cash flow. You can avoid this by creating an irregular bank visit pattern.
That way, criminals who keep an eye on movements of the business will not be able to tell when exactly you are going to be depositing or withdrawing cash from the bank. You can also ask one staff to tag along to be safer. Always check for any suspicious characters or cars nearby before leaving any financial institution. This is to ensure that no one is following you.
Be vigilant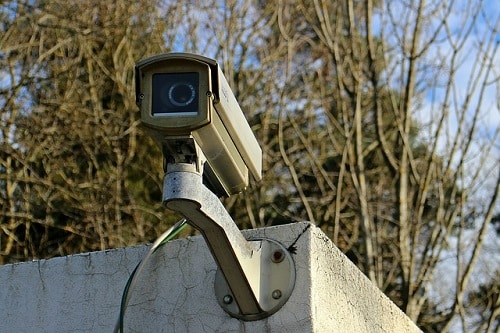 There have also been cases where owners of businesses have been robbed just about the time of arrival or departure from the workplace. That is why it is crucial to always keep an open eye and be vigilant. This makes it possible to identify suspicious characters or cars lurking near your premise. If you notice any unusual activity, you can drive round the block to see if the suspicious characters are still there when you get back.
If you find them still within the vicinity, you may go ahead and alert the cops as well as your security company. You can also opt to hire security patrol services in Montreal if you feel like you have been a target for some time.
Message notifications
You can also subscribe to get notifications whenever your staff access or leave the business premise. When you sign up for the SMS service, each of your staff will be given a Pin number that will prompt SMS notification anytime they access the office. In case the alarm system is not turned on or off at the usual opening and closing times, your security service provider will pick the issue out and ensure you get an alert via the SMS.
Replacing security systems
It is advisable to carry out regular tests to see how the alarm system works. If for any reason the alarm is not effective, you may consider security system upgrade. There are quite a number of effective security options that can help make your business premise safer. For instance, you could install highly efficient surveillance cameras. Surveillance cameras really deter crime and come in handy when the police are doing an investigation.
Providing up-to-date data
It is also important to provide up-to-date data to your security company. If there are any changes to the business premise, notify them within the shortest time. Business hours tend to change their operation hours a bit during the holidays. Ensure your security company is aware of any change in the operational hours of your business during holidays.
Your business will face security threats over time. Luckily, you can take a few precautions to ensure you do not fall victim of criminal activities. Hiring a good security company and installing an effective security system in your business are effective ways of combating security threats. With these two in mind, these tips will help you minimize the risk of being targeted.
A list of priorities exists when it comes to condo security but one of the foremost things to get right is to ensure that residents are entitled to good security. Many property management agencies invest a lot to ensure that their condo buildings have the best security systems. However, is it enough? Is there any need to have additional security features in your condominium so that there is a well-rounded security system in place? Now, here are the features of a well-rounded condo security system:
Monitoring cameras
Security cameras play a unique role in monitoring the activities of a place within a certain period. As such, it is important to ensure that there are exterior and interior cameras taking in lengthy footage. With high-tech surveillance cameras, you will absolutely have peace of mind when you are at your condo or out running errands. If anything happens, you can always be sure to get solid evidence of all the activities that happened around your property. Furthermore, police officers will have an upper hand when tracking down criminals.
Entrance security system
A safe and secure entrance system is also important. If you do not have a safe and secure system, you are likely to be faced with problem of trespassers. There should be no such thing as free entry to a building. In fact, access should be denied. That way, any potential intruder will be more hesitant to access the building. This is where security professionals come in handy.
When you hire security companies for services, you will not only have guards at the gates but also patrol guards upon request. Security companies offer highly trained and experienced personnel who guarantee maximum condo security in Montreal. Therefore, you will always feel safe at home knowing that no unauthorized visitor can access your condo.
Access control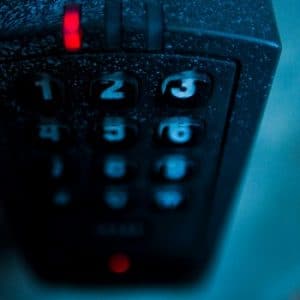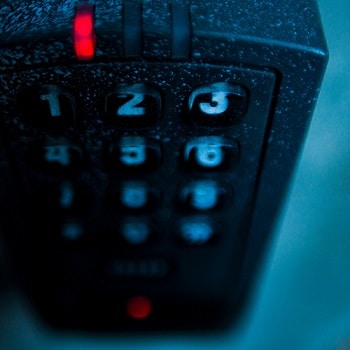 Access control is a vital part of the condo security system. It helps you track people accessing your condominium. Access control limits people who can access your condo. Therefore, if you are the only one with permission to access your condominium, no one will able to access your apartment without tripping the alarm.
As you can see, it is definitely important to get yourself an effective access control system. By consulting with security experts, you can get the best system installed in your condo and any other additional service you may wish to acquire such as VIP protection.
Smoke sensors
These additions make your condo more secure. Smoke sensors play a vital role in saving numerous lives every day. Condos are typically characterized by thin walls and close quarters that can easily catch fire allowing it to spread faster. This may result in a sudden devastation. Smoke sensors detect smoke and fire at the earliest stage and alert everyone in the building of an imminent fire. This makes it possible to respond to the situation faster and notify people so they can all be evacuated safely outside the building.
Monitoring alarms
When you have a well-rounded condo security system, you can easily monitor your alarms. That way, if an intruder happens to go past the gate and bypass the access control, your security company will be notified right away so they can take an appropriate action to deal with the security threat. Security companies have a list of people who can get notifications when there is an intruder alert. Essentially, monitoring the alarm systems gives you a heads up so you can respond effectively.
These are some of the advantages that you can get with good condo security system. If you want to get the best security for your condo, you should definitely consult with reputable security service providers.
Every person knows that they should consider their safety at all times. No one will ever dare take a road trip without ensuring that their car tires and engines are working properly. Every single person who values his health will also want to take a trip to the doctor at least once every year. Of course, every business owner will value the security of his company's assets too. In line with this, periodic security audits should be conducted. Why is this so important?
It is the best way to check any breach in terms of security
You have to take care of the data that goes into your computers as there may be confidential information that you do not want to compromise. These pieces of information may not just be your own business data but those of your clients as well. Unless you conduct periodic security audits, you will not be able to detect any fraud that might have been existing for quite some time now.
Through this, you can guard your assets against security threats
Security threats, remember, do not come just once in a while. In fact, if you happen to be listening to news, you will find out that threats come and go on a daily basis and are in different forms and sizes. Your own security system may be vulnerable to all possible attacks from security threats if you fail to conduct periodic security audits.
It can also help you make smart moves in terms of investments
A company is not just about delivering products and services to consumers. Of course, it also involves making investments from time to time. If you conduct security audits religiously then you can also focus your attention on which investments are smart to make and whether they will give you higher return in the future or not.
It also gives you an edge over your competitors
When you began your business, you know very well that you have many competitors in the market. If you regularly check on your statistics via security audits, you will be able to find out what keeps your peers in the business ahead of you. You might want to take their lead and with the periodic checks that you make on your security, you will be able to devise a plan that will put you on top of the leaderboard.
It is one way of attracting consumers to do business with you
Consumers are very smart as to making choices of who to deal with when it comes to their needs. Like you, they never want to compromise their safety. With periodic security audits, you will be able to show your consumers and your prospects that their needs are of utmost importance to you above anything else. When they learn that you conduct security management checks regularly, they will feel at ease and will never have second thoughts about doing business with you in the future.
Essential things to remember when conducting periodic security threats
Sometimes, it is not enough to list down the importance of conducting periodic security audits in order to convince you that your business is heading the right track. You have to learn how to conduct it. It will be important to trace possibilities as to how your security can be compromised whether through internal or external attacks. You might also want to reassess your business network architecture to be able to deal with these threats. It will help to devise an alternative plan in case you find out that your security has been compromised.
Of course, you will also need to hire someone who will help you in this case. A security consultant in Montreal will assist you in conducting these audits.
With the many companies offering security services all over Canada, you may be wondering how you can spot the people who can help ensure your safety at all times. Existing policies in Canada will actually be an assurance that you will be able to hire the security guard that you need. Get to know these policies better. Take note that some details of these policies may vary from one province to another but basically here are the rules that apply to all.
Policies on eligibility for the position
Security guards in Canada will only be hired once they reach the age of 18 which is the legal age of work in the country. Some provinces will require that the applicant will at least be 19 years old before they are hired for the job. Add to this, every applicant is screened in order to make sure that they do not have any criminal record. Criminal background checks are made to assure that you are hiring someone with a clean record.
Professional license is required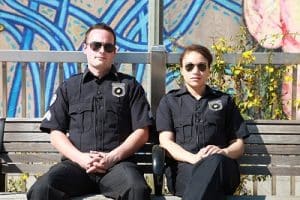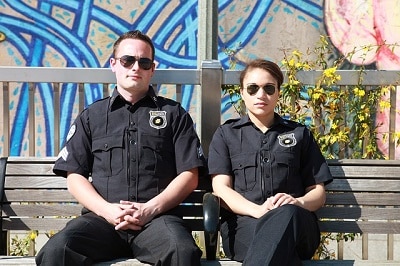 This will be issued only once the applicant passes an exam. The provincial ministry administers the exam. Before taking the written exam, applicants will be required to undergo training via a 40-hour course. Take note though that the exam is just one of the steps that these applicants undergo before they are offered employment as security guards. There are yet other requirements that will guarantee an applicant the license that they need.
Applicants are also required to submit documents to secure their security guard license
Securing a license as a security guard is not just about going through the 40-hour course and passing the exam. It will also require submitting some forms that need to be filled out. This is done through the provincial government. Basically, the form is available through them. Once the applicant secures a license he will be required to renew it yearly.
Personality is very important
Security guards are not just hired after meeting the above-mentioned requirements. Most of the time, an applicant should be able to balance his interests with those of the interests of people whom he will soon serve. As said, being a security guard is an interesting job considering the challenges that come with it. Every applicant will feel a sense of fulfillment once hired for employment.
Above these things, however, it is crucial to note that a certain kind of personality will make the applicant a better person fit for the job. In Canada, it is important for one to have a sense of responsibility, meaning, a security guard should be able to look after the welfare of people he will serve. Also, it will be good for one to have a keen eye for details. Being a security guard, after all, is not an easy job. One has to be alert at all times. Most of all, before a security guard is hired for the job, his love for others must always prevail.
Bottom line
Canada's policies will definitely ensure that you hire the best security guards that you need for your business or for any personal security matter. This will make it easier for you to make sure that your assets are safeguarded at all times. They go through rigid training that will make them physically fit for the job as well.
But of course, you should not just presume that every security guard in Canada have undergone these rudiments. You have to make sure you hire from companies who have checked on all these eligibilities themselves. If you want to be guaranteed the best service ever, you can hire security guards in Montreal from us.