Blog
Security guards are necessary because they can ensure the safety of people in concerts, airports, and other events. They can also safeguard artifacts from getting stolen and protect buildings from potential criminals. Let's find out if you really need security guards!
Security Guards Ensure Safety for Everyone during Your Event
In concerts, there are many people who would like to get on stage or sing with the music group or artists, yet no one can tell if everyone looking to get on stage has that exact purpose in mind.
Security guards can keep bands secure from people with dangerous intent. Trained guards also seize drugs from those using them illegally at live shows.
This can help keep the place secure as some might feel uncomfortable when it comes to drug users, while others might be allergic. At big events, the security personnel can protect celebs from getting injured by the crowd. They will usher in celebrities from their cars, making sure no one gets too physically close to them. Celebs are always ready to interact with hundreds of thousands, and people always want to talk with them.
But, some will choose to do this in a dangerous way, like try to actually assault them. Security officials play an essential role in protecting the celebrities. Simply by protecting the superstars, they make sure that followers will still be inspired by their favorite celebrities and never experience loss of life due to a fatal assault.
Security Guards Are the Best for Airport Safety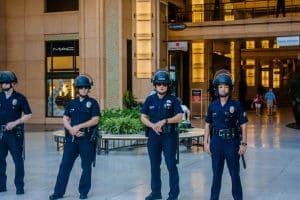 Hundreds of people go through the airports every single day. Not all people are an innocent tourist going from one destination to another, and security guards help pick these individuals from the rest. They can also risk their lives to search for bombs, monitor cameras, search for weaponry that evil-minded individuals use to hurt harmless civilians. By risking their lives, the guards help people going through the airport get to their destinations safely.
Protecting Premises 
Security guards work during the night to ensure that important premises such as museums do not get broken into. They work to protect invaluable artwork from theft. It is very brave that guards can work at night to protect you and your property. It is crucial to ensure that you are safe at night, and security guards play a huge role in this.
Security guards work as doormen for apartment buildings, making sure that tenants are secure. It is important because they are preventing any kind of destructive activity from reaching the residents, and if they see something dubious they will report it.
If an angry guy gets into the building running after a woman and a guard halts him, that guard might have saved that woman from domestic violence. Trained guards do not just stop crime; they can also help people from being scared.
Security solutions in Montreal are important in any community. The guards are trained to ensure a safe place for everybody. Overall, security guards help our world become a secure place by risking their own lives. People at shows, airports, red carpet events, and many other locations are all safe and sound because security officials are protecting them.
Conclusion

Simply by guarding places like schools, businesses, banks, and other important places, or simply by protecting people like college students, celebrities, politicians, and even chief executives, security guards show that they play a significant role in the world. That is the only worry that they have to keep in mind, and if they do not do that, the place around us could be very risky and dangerous. This is why security service is very important nowadays.
When organizing an event, it is important to plan how you will manage the crowd. Managing a crowd requires skills because not everyone will behave as expected. It needs monitoring through the use of CCTV cameras and guard security. This is because security guards alone cannot manage the entire crowd at all times.  Depending on the size of your event, you need to hire enough guards who can tighten up security and ensure everyone is safe and secure. Do not make the mistake of organizing an event without security guards. Without security, anything bad can happen. Here is what security guard can do for you during your event:
Prevent Intruders and Gate-Crashers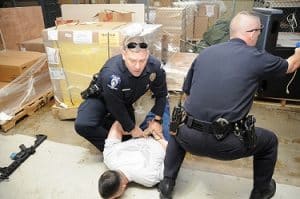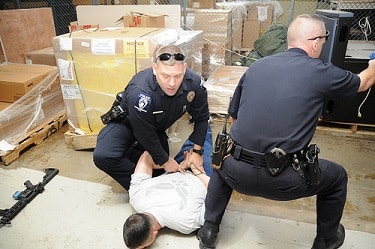 In most events, you will get the uninvited people who try to be part of your event. Such people can even use force to make sure they are part of your event. Security guards can prevent such intruders and ensure only your invited guests gain access to your event. With guards on your event, you can be sure that your event will be smooth and enjoyable.
Crowd Control 
Planning a party of any kind can get disorderly if there is no appropriate crowd management. The probability of commotion issues is much more likely to happen if you have alcoholic drinks at the event. People can get drunk and cause problems. A big crowd, generally, could get hard to manage even if there is no alcohol in the event. Along with offering total protection, therefore, security guards can also help in controlling the crowd and maintain discipline in your event.
High-Profile Guest Security
When you plan to invite high-profile people and celebs to your party, hiring security officers from a reputable security guard company in Montreal is important. There are many of risks of the security and safety of the high-profile guests and protecting them is your responsibility. Security guards at entry and exit points can easily prevent unwanted or armed people from getting into the premise. In addition, security guards hired for the security of guests make sure no one comes close to the guests.
Prevent Undesirable Media Access
When you organize big occasions that have invited celebrities or VIPs as guests, the media may have their eyes on the event. If they are not asked to cover the event, they will try to get in the event premises to cover the big event. Handling such undesirable and uninvited press individuals can be difficult as they might even do negative publicity of your event. Under such circumstances, security guards can come to your rescue. They can manage such individuals and stop media and press from entering and causing disturbances.
Security Breach
Security breaches are serious issue that can result in accidents. If there are no guards, it is possible that intruders take advantage of certain costly equipment or spy on your event.
With the help of a video monitoring system and a team of security guards, you will be able to keep a close eye on each and every detail of your event. You can also use the recorded footage as proof during cases of legal disputes.
Emergency Situations 
Emergency situations that you cannot control include a fire, bomb blast, or a sudden accident. Ensuring the safety of eventgoers should always be your primary concern. By hiring security guards, you can deal with any kind of emergency situations efficiently. Security guards are properly trained to handle every single crisis circumstances and know how to get people out securely.
Now that you know how hard handling the crowd and staying away from undesired entries to your event can get, you need to consider hiring professional guards for the benefit of your event. Make sure you hire the right security guards to ensure complete security and safety.
Business buildings happen to be the most affected by no matter how small the earthquake is. The taller property, the more susceptible it is to earthquake damage. That is owners must have an earthquake to make sure they guarantee the security of everybody inside.
Companies providing security guard and patrol services in Montreal play an enormous part in implementing these types of programs and ensuring that people are safe before, during, or even after an earthquake. Here are a few ways security guards will help:
Prior To The Earthquake
Seismic activities happen to be documented and reported every now and then. Security guards are always up to date and notify each time a seismic activity is reported.
Security guards can examine the rooms, corridors, pathways, and additional parts that can easily be used to evaluate someone.
The security guards can also remove other things that could cause accidents during the earthquake.
Through The Earthquake
Security guards will help ring alarms when there is an earthquake. By doing that, people will get informed that there is an earthquake and will move to a safe place.
Security guards can also help in controlling people in the building and making sure they are following the right earthquake safety rules.
Security guards can help kids, seniors, and women who are pregnant during the earthquake.
After The Earthquake
Security guards make sure there is a record of people arriving in and leaving a building.
Thus, they can use the information to find the number of persons who were in the building to see if there is somebody missing.
Security guards work with local emergency teams to search throughout the building to save lives.
Security guards will inform occupants or tenants when it is secure to return to the building.
When it comes to earthquakes, there are basic things you can take to make yourself safer. The information below is designed as a guide on what to do before, during, after an earthquake.
Have A Plan Of Action Before An Earthquake Strikes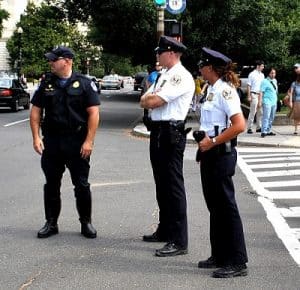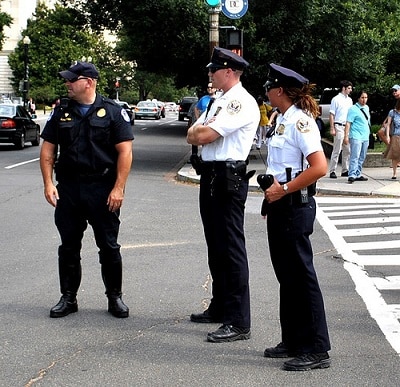 Determine the safe locations in every room; don't be caught off guard when an earthquake strikes. Make sure to have necessary supplies when your family members need them. Make replications of important documents and emergency kits.
Try To Make Your Home Earthquake-Proof
A huge earthquake by itself will not have a great threat. But the result it has on the objects around the area. The floor might shiver strongly and trigger heavy items to fall. In fact, the majority of injuries during an earthquake are triggered by objects dropping on people. Ensure that everything anything that may cause damage is in the right position! Remember that nothing is certainly too heavy to move during an earthquake.
Drop, Cover, And Hold 
Just like when you find yourself burning, there are specific actions you should consider to take when you are in an earthquake: Drop, cover, hold!
Drop on all fours. You will certainly not harm yourself from falling. Staying low keeps your face, and body organs safe from different items.
Cover yourself. Get under a piece of furniture like a desk. If there is no desk, choose a wall or room with no items that will fall on you. Make sure to cover your head and neck all the time.
Hold your situation! If the earthquake starts to move the furniture and other items, be sure to grab something to cover your head.
Be Prepared Post -Tremor
Small earthquakes that follow big ones can be risky because they will hit when people think they are secure and let their secure down. Earthquakes can break gas pipes and leak toxic and burnable gas. When an earthquake occurs, make sure both you and your family members are well protected to the best of their capability. Try to alert security guard and patrol service companies when possible to expert support.
There has been a change in the way many companies think about personnel-related support functions in both big and small companies. This change is to their core proficiency and involves external service features that are not related to the company. This change is especially common with security services.
Businesses of almost all types which offer the protection and security of their workers, customers, and assets are seeking trustworthy security service suppliers to work within their security programs. In today's time, a highly effective security system is not always a company security official!
The risks and security concerns in our society today demand extremely positive security systems that also offer: professional training programs with important site/industry specific schooling and emergency/disaster skills.
Control

Many businesses think that by utilizing a contracted security firm they are going to lose control over their security division. This is simply not the case with professional security companies. All that makes a security program: both training and site specifications are created and changed on a required basis to match the requirements of the customer and to meet security goals in the most accurate manner possible. Reputable security experts should be able to provide recorded training and agreement compliance audits regularly to ensure this.
Quality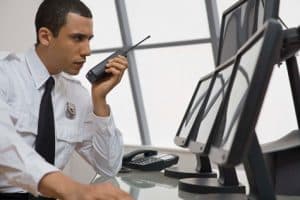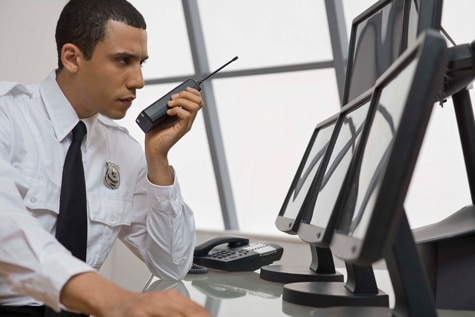 While finding a trustworthy company in the pool of security companies could be a problem, there are several companies that offer security services in Montreal, who work in an extremely professional manner. These are companies that do enough qualifications checks and have a serious team hiring process.
Delegation

Many security experts warn that changing to another service provider will mean low value for their business, much less control over this program, or could possibly loss of their jobs. But a change to a security contract may have a contrary impact.
Security managers who delegate their protection system know they are more need to dedicate long hours to deal with the daily burden of controlling security officers. They offer their skills in more effective ways through creating site cost reducing applications, creating crisis programs, and boosting the performance of their security software. This raises their worthwhile reducing their security headaches.
Retention

Change to a security company agreement does not always mean losing your well-established security team, contract companies certainly maintain the present staff as desired as long they will satisfy the needed skills and company requirements. The company will work to make sure there is a simple changeover.
Competition

With many companies competing for business and doing this with better technology, it is essential to have a workforce that is completely focused on enhancing a company's primary service. For instance, a roofer materials producer most probably will never improve its placement in the markets because of the attempts of the in-house security officials. That is many company managers decide to use trustworthy contract security companies, just like to be their very security experts to allow them to concentrate on their particular business goals.
Liability And Cost

So how much will it cost? Understanding the total costs of the current procedures enables security experts to assess and clarify all details to make sure that contracted choice will make more sense for your business.
Generally, the price of a security protection program can be compared to or less one company's proprietary security plan budget. However, the more security provided, in addition to the removal of other hidden costs will reduce a company's long-term expenditure. Extra costs include overtime salaries, company uniforms, recruiting and history check costs, teaching, supervision of staff for payroll solutions and depreciation of gear.
Business property management has its own set of requirements in terms of ensuring the security and well-being of occupants. It is incumbent upon commercial property managers and owners to ensure that their property meets correct jurisdictional safety requirements.
Building rules, federal government provincial and municipal, open fire requirements, electric requirements and occupational security regulations all have a stake in the whole home safety assessment.
One of the most important components is work-related security. For commercial buildings, it is important to realize that commercial home protection policies will certainly overlap rules regarding work safety practices, which direct company owners to make sure that work environments are secure.
Since there is absolutely no single catch-all set of rules associated with commercial property safety, it could be hard for the property or homeowner to get a feeling of precisely what is necessary. As there is a lot that is needed by the government, working with a property security consultant in Montreal will help simplify the job.
To make sure that you are correctly protected when it comes to essential safety requirements, we have compiled a list to assist the property owner do a self-audit. While this is simply no alternative for appropriate home inspections, it will help to underline areas where protection laws might not be fulfilled.
Performing a Safety Review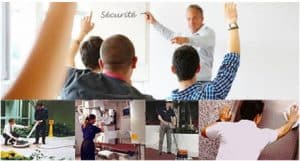 Using the services of a property safety inspector will be a smart investment. Not only does it explain areas where safety is a concern, it will assist you to limit property liability over time.
It is recommended that homeowners conduct their own basic safety audit. By doing so, it is possible to discover safety infractions and correct them before they turn into a substantial concern.
The first part of performing a security audit entails an evaluation of risk. When doing the check, the following factors must be taken into account:
Know who is in danger of injury
Determining whether right safety precautions are adequate
Identifying if the house conforms with relevant rules
The potential risks may be further subdivided into the following:
Not likely to cause a major accident or damage
Feasible to trigger an accident or injury
Prone to cause a server incident or damage
Most likely to trigger an accident or injury
When these things have already been taken into account, it is time for to begin the basic safety study of the commercial property.
Fire Safety 
Authorities regulate fire codes that all buildings in particular jurisdictions need to comply with. Buildings have to adhere to fire codes. City rules may possibly apply too as well. Fire-safe practices are among the primary areas of concern for any business property owner. Make certain that the property contours to all relevant rules are important.
Electrical

Just like open fire rules, there are codes in place governing power systems. Electrical security rules happen to a commercial responsibility.
While wrong electric contacts and wiring can mean fire risks, they may cause potential personal injury through electric shocks. Wrong electric systems may also lead to other safety problems.
Sanitation

The amount of sanitation necessary for commercial property is different depending on the kind of what is taking place. However, there are minimum standards that are a must under federal laws.  Generally, sterilization is an essential basic safety requirement, since it has the probability of negatively affecting a property occupant's wellness.
Summary
There are many issues to consider when performing a commercial property safety review. Joining hands with an expert home safety inspector is extremely important. The expert will help analyze the condition of the property and decide where security requirements are not followed.
The world of conducting security audits can be very complex. There are many people involved in this aspect. Come to think of it ensuring building security can be very critical. Security audit will help locate situations that can threaten not just the facility but the operations as well. Since this has a very large scope, there should be more than one person attending to this matter. In the world of conducting security audits, the building manager has the following roles to play.
Planning the process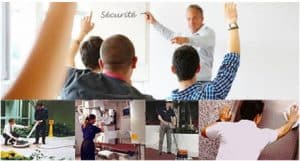 The building manager must get involved in the planning process and must be part of identifying how the organisation can respond to disruptions and potential threats. Part of the plan is to make it a point that physical modifications may be considered to protect the facility. Developing a response plan will also be critical in this stage. All these are part of the roles played by the building manager.
Identifying facility threats
It is important for the building manager to learn how to identify facility threats. This is the key to determining how intense the audit must be made. Identifying threats will depend upon the activities involved in operating the building. The manager should take a different approach if the building offers public service or commercial activities.
Assessing the facility's susceptibility to attacks
It is also a building manager's role to make sure that a facility's susceptibility to attack is assessed. Alongside this, it is his task to know if a disruption will have an impact not just on the facility and its occupants but anything beyond that. From here, solutions will be made including making sure that unauthorized people will have second thoughts barging in to the facility.
Keeping in touch with occupants
This means taking time out to talk to occupants and know what their concerns are. From here, the building manager will be able to easily identify what the potential threats are. When he becomes open to this thought, occupants will not hesitate to voice things out in case they feel there are security problems during a particular time.
Learning about access points
A building manager must be able to identify access points where the intruder may easily come in. He has to learn this to be able to identify security measures that must be in place. He will make it a point that these areas are guarded very well so as not to compromises overall building security. He must likewise know which of these access points are easier to control and which ones are not.
Initiating a building security audit
This is definitely one of the most important roles played by a building manager. He should take on the task to inform the audit team about the reasons behind why security audit is needed. Consultants will definitely be more than willing to lead this effort and will also provide guidelines as well as suggestions that will help improve building security. Working hand-in-hand with building managers will give consultants access to more specific technical details on-site.
Other roles 
The building manager is also involved in knowing weak points within or outside the facility. He must see to it that old components are replaced to meet the building code. He must make it a point that he knows the impact in case they decide to shut down the building due to threats.
There are indeed a lot of roles that a building manager should play when it comes to handling security audits. Of course, he cannot do the job alone. He will definitely get a lot of help by partnering with a professional security consultant in Montreal.
Security guards have many roles to play in a given time and situation. Like other professionals, they know when it is time to go home and when it is time to stay for a couple of hours more in order to deal with an urgent problem. Property owners must have that same perspective when it comes to security. The sense of urgency must be practiced according to the matters at hand. It is very important then to be able to learn more about which security matters are important and which ones are urgent.
Important versus urgent defined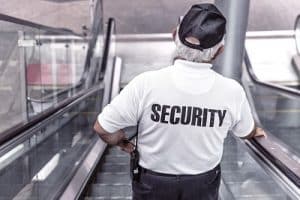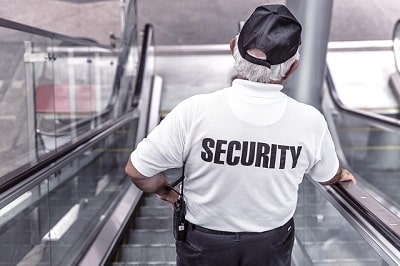 Important tasks are those tasks that can contribute to your company's long-term vision with the intention to improve your business. Urgent tasks, on the other hand, are those tasks that require immediate action. An example of an important task is implementing a new security rule while an example of an urgent task is making a phone call to report a security matter. Segregating important from urgent tasks can be classified further.
Important and urgent tasks
These are tasks that have to be finished as soon as possible. These tasks have to be prioritised because once you put them off, you have to be ready for the consequences they can seriously bring to your business. Among those tasks categorised as both important and urgent are: meeting tax deadlines whether federally, state-wide, or locally; hiring people to occupy vacant positions to avoid being undermanned; and making sure that payroll is prepared and submitted accordingly.
Important but not urgent tasks
These are tasks that take too much time to accomplish but are often ignored because there are more urgent tasks that need your attention. Admit that because we are just human beings, we want to make sure we respond to activities whose immediate consequences are known. It may be a sort of bias to do so but we can do something about the situation. The best way to do that is to recognize tasks that are important but are not urgent.
One of the tasks included in this category is streamlining company operational processes. Another is working on a way to improve marketing by looking into options that will help increase sales and referrals. Keeping in touch with avid or loyal customers as well as knowing your key clients and improving relationships with them is also included in this list.
Tasks that are urgent but are not important
These are tasks that can take so much of your time because they need immediate attention even if they will not be part of fulfilling the company's long term vision. An example of such tasks includes taking calls even when you have a lot of other things to do because no one is willing to take the call. Many times, security guards are prone to taking calls even when they are on post because nobody is there to help them answer the phone. Reading unimportant emails and replying to them is also another. Doing jobs that are not part of your job description or those which have already been delegated to others is another.
Tasks that are not important and are not urgent at all
Focusing your thoughts on these things will definitely be a waste of time. They do not require immediate action and will never be fruitful for your business. You need to cut back on these tasks so you will become progressive. Examples are checking who is posting on social media, reading the newspaper, spending time watching more YouTube videos.
In the world of security, all these tasks can affect the way with which the business goes. It is important to educate your people about these tasks. If you work with well trained security guards in Montreal, you can certainly expect them to excel when it comes to separating important from urgent security tasks.
Condominium living has become very popular for a lot of people because of the security it can provide them. People who live in condominium buildings are aware of the fact that there is a team of dedicated security personnel who is more than willing to protect these living spaces. As condominium building property managers, you have to make it a point that you live up to the expectations of your residents. You have to make it a point you have measures in place to deal with unwanted guests that come in and out of the condo building.
Get the help of your security team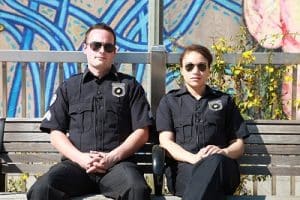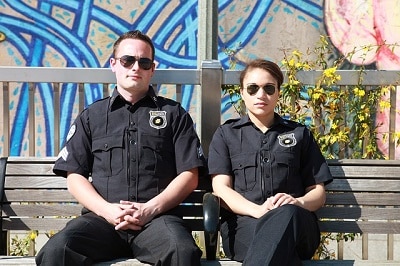 As a property manager, you have to make it a point that you get help from your security team when dealing with unwanted guests. You can prevent dealing with this situation if you remind your security team to take note which people are allowed to come in and out of the building. It is expected that your tenants have already notified the security in advance regarding those they are expecting to come and pay a visit.
Check all the information needed
Alongside notifying security about people they are expecting to come, occupants will also provide other information that will warrant that the guest is authorized to come inside the building. Information like the time they expect the guest to arrive has already been made known to the security in charge of the condominium building. Make sure that the security team follows the instruction of the occupants to keep the building secured at all times.
Make sure that you impose rules regarding accepting guests
Tenants must be warned that there is a minimum number of guests permitted to occupy a unit. This is to ensure that fire and building codes are complied with accordingly. Remind your tenants that guests are not allowed to make unnecessary noise that can disturb other tenants. Both guests and residents must be fully aware of all these rules.
Know more about uninvited guests
Will they pose danger to residents in the building? How do these guests usually sneak in to the units? You have to make sure that these guests will not pose any danger to your occupants and to the property as a whole. Sometimes, you have to admit that there are guests who do not intend to commit any crime but can be a nuisance to the building.
Deal with the situation accordingly
Call the guard on duty when you tend to be alarmed with the presence of unwanted guests in the condo building. Remind your tenants to do the same if they feel like their safety is compromised with the presence of people that they do not know. Always be vigilant when these guests come in and pass on that same level of vigilance to your tenants.
You must talk about appropriate policies applicable to unwanted guests
Discuss what you can do with the entire condo board or even tenants as the case may be. Try to solicit advice from everybody and check on whether confirmation phone calls are necessary to lessen the presence of unwanted guests in the condo building. Discuss more about which credentials will be needed to allow these guests to come into the building. Know when it is time to stop the guest from coming in to the building as well.
Contact local authorities if the need arises
When the unwanted guests intend to commit crime and you have established that, you can ask help from local authorities too. Once you have notified the authorities, you can notify your security team about the call you have made to give police better access to the condo building and be able to stop the crime.
It is very important to involve the security team when dealing with unwanted guests in your condo building. Contact us if you want to hire top notch condo security in Montreal.
As a business owner, one of the most important aspects is protecting your assets. This includes your property, equipment, inventory, as well as your employees. Whether you have a warehouse or a storefront filled with products, your business is at risk for vandalism and theft. The first step you should take to protect your business is to improve physical security. There are several ways to do this, and in this article we will share few practical and simple options.
Assess your risks
Businesses, especially small ones, often have limited budgets and limited time. Before you spend money on improving security, as a business owner, you should conduct a business risk assessment before deciding the most pressing issues. This will help a business owner to zero in on the type of protection you require the most. Determine how vulnerable your business is and the threats that are specific to your business. Not all, but some businesses have threats that are in-built which are impossible to eliminate. However, by lowering your vulnerability, you lower your risk of loss. After you have identified your biggest risk, you can go ahead and implement security measures that are most effective.
Lighting, windows and locks
You can start by changing the locks on the doors of your business to upgrade your security. Depending on your tenant rights, check to see what is legal for you to change to avoid litigations from your landlord. If your business is situated in a building with heavy foot traffic, you may want to invest in top quality door locks. Service or replace your locks regularly to ensure that your security is always at the optimum.
If you need to distribute keys among your employees, make sure that you give out as minimal keys as you can to avoid them ending up in the wrong hands. Have up-to-date records as to who has the keys and when they were issued. You should also invest in window bars, especially if you store valuable inventory in your business premise. Most burglaries happen at night when there is little street light. Make sure that you install adequate lighting to deter vandalism and theft. It helps to also install motion-sensor outdoor lights. To fully ensure your business' security after work hours, you can hire services related to maintaining building security in Montreal from a reputable security company.
Surveillance cameras and alarm systems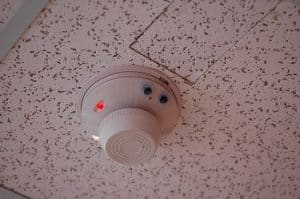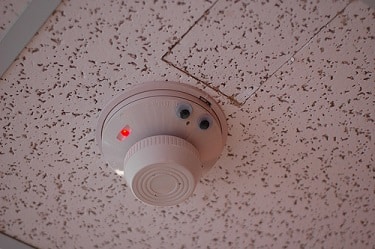 To add another layer of protection to your business, you should invest in a security system. These systems can include keyless entry for employees, panic alarms, video verification cameras and glass break detectors. Get security systems with automation features. Install a surveillance camera to discourage potential criminals. Invest in both overt and covert cameras to document the incidents committed inside and outside your business premise. Don't just get any surveillance cameras. Ensure that you get high quality security cameras that have the capability to capture facial features, licence plate information and other details.
Employee training
The most serious threat to a business is employee theft. Research shows that typical businesses loose an average of 6% of revenues from employee theft. Small businesses are especially affected because of the limited resources they have. The risk to your business can range from malicious intent to unintentional employee neglect which can harm your business by losing proprietary information, business documents, or losing merchandise.
A simple way to address this problem is by providing security training. By training your employees on security, you instil in them the importance of using the installed security measures. Train your employees to be discreet with information they share so as not to put the business at risk. Make it clear that there will be zero tolerance for employee theft and that there will be dire consequences for anyone caught in the act.
Improving physical security for your business can be costly, time-consuming and complicated. So, you need to consider making incremental changes. Even though the cost of security may seem too much, the cost to your business being associated with insecurity can be so much more. By addressing the risks your business faces and taking the appropriate measure to protect yourself will increase the chances of your business succeeding.
Business security, especially when it comes to protecting your business inventory, is not something that can be taken lightly. A business owner needs to manage the physical aspects of his or her building's security first. You can start by considering hiring one of the reputable security guard companies in Montreal to keep your business premises safe at all times. The other thing to consider is to implement simple upgrades to both the exterior and the interior portions of your security system to protect your inventory. To protect your business inventory from interior and exterior threats, this is what you need to do:
Check basic security systems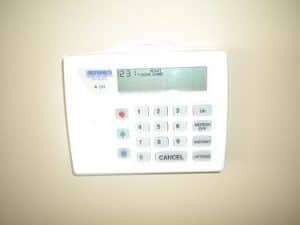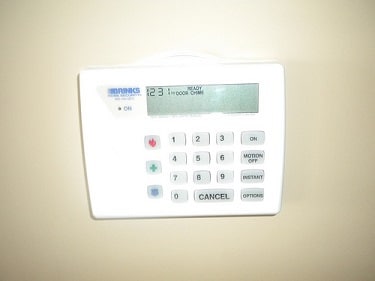 Most businesses, especially small businesses, rely on basic systems to protect their technology, equipment, inventory and building. Most of these simple systems are usually easily compromised. Basic security systems found in a business premise include a small camera system, a simple "3 doors and a motion" electronic security system and deadbolt locks.
The truth is these devices are not enough to ward off would-be threats. You can improve your security by simply improving the exterior lighting to ward off potential criminals and eliminate blind spots. Another way to improve building security is to invest in remote camera monitoring to provide clear real-time images for monitoring fenced-in areas. Additionally, you need to regularly inspect your surveillance system to reveal problems that would leave your business inventory vulnerable.
Advance in security, surveillance and access control
If you have a surveillance system that is more than five years old, it may be time to upgrade it. Take advantage of the technological advancements that are available to increase security for your business. Update your cameras from analogue to IP to get more area coverage and clear picture quality.
Install a 24/7 cellular monitoring security app that combines text and push notifications to alert you to the presence of burglars. This app can also provide you with detailed alerts of when your employees come in and go out from your business. There is a new technology that eliminates the need for keys in sensitive areas of your business to limit access. You can use the keyless technology to restrict access to your store area to protect your inventory.
A few years back, the keyless technology needed users to swipe their cards before entry into a room. However, advancements in technology have provided one type of credential that can be used. Instead of carrying around cards, employees use key fobs, the size of wafers, to gain access. These key fobs can easily go on a key ring or attach at the back of a cell phone for a convenient and easy way to carry the access credentials.
Recently, the NFC (Near Field Communication) technology is being used by big businesses to step up their security. The NFC allows one to carry their cell phone as the credential to gain access. A more sophisticated NFC system uses both a cell phone and fingerprint to gain access. This type of security measure makes it hard for even the most hard core criminals to gain access to your warehouse.
Don't forget the people part
The security of a business is only as secure as the people working there. A business owner should encourage employees to be on the lookout for potential threats as well as enforce visitor management. Train your employees the importance of keeping security protocols to keep untrustworthy visitors from gaining access to sensitive areas. By conducting regular coordinated exit drill, you add another level of security not only for your inventory but also protect your employees.
From managing your employees to taking advantage of technological advances to basic upgrades, improving the interior and exterior of your business security seems like a daunting task. You can let the professionals from a security company walk you through the risks and help improve your security system to protect your inventory.