Blog
Driveway alarms and surveillance cameras are extremely important when it comes to security for your home and the workplace. That is why security solutions in Montreal often recommend driveway alarms and surveillance cameras. While surveillance cameras are often used in Montreal, many home owners and business owners fail to include driveway alarms in their security plans.
Actually, the concept behind how driveway alarms work is easy to understand. They are sensor based, which means they can easily detect motion. They activate a signal which when they detect intruders and trespassers. The fact that they are a one-time investment without any recurring costs is yet another perk that makes driveway alarms a must-have, especially for small businesses. Here's what you need to know as far as driveway alarms are concerned.
They Come In Different Types
There are several types of driveway alarms. They all serve the same function which has everything to do with security. What differs is how they are made and how they operate. All types of driveway alarms feature transmitters and receivers. The alarm sends a signal to the receiver each time the alarm is triggered. This rings off sound and alerts you of an intruder incident. Metal detection driveway alarms, infrared driveway alarms and wireless driveway alarms are just some of the most common options in the market.
Understanding Wireless Driveway Alarms
Compared to all the other types of alarms, wireless driveway alarms are the most difficult to install. They also come along with high maintenance costs. Despite these two downsides though, they are the most reliable. Most of them are powered by batteries, so they will even work during power failure.
The fact that wireless driveway alarms can be installed just about anywhere makes them even more desirable. With a range of about five hundred feet, they are ideal for anyone who takes security issues seriously. The motion sensors can also detect human movement during inclement weather conditions.
Choosing A Driveway Alarm
You will have to choose from a wide range of brands. This should not worry you though mostly because there are just a few important features you should be on the lookout for. For starters, go for a driveway alarm that has at least half a mile of transmitting range. Your choice should also feature effective sound and light indicators with at least 4 sensors and a 30ft motion censoring range. One that can be used both indoors and outdoors is also ideal.
Getting The Visual Display Option
Not all driveway alarms feature the visual display option. The few ones that do are a little bit expensive compared to the ones that do not have the feature. This should be expected given that the visual display option makes it easy for one to monitor the premises. Be sure to settle for a security company in Montreal that will take you through the steps required for you to fully understand how the driveway alarm works. Be sure to request for a catalogue if you have to or if you need to later train your employees on how to use the driveway alarm.
Installation And Maintenance
Think of your driveway alarm as any other security gadget. That is, it calls for proper maintenance and installation. Therefore, your best bet is to have an expert assist you with both the installation as well as maintenance. This is important for two reasons. First off, security experts always know the best spots to fix driveway alarms. Secondly, driveway alarm installation is never a Do It Yourself task. You need to ensure that your device works all the time. With that in mind, have your driveway alarm inspected as often as possible, especially after a heavy downpour.
The sad reality is that workplace violence is an increasing problem that affects many companies, even small businesses. Every employer should put measures to prevent such issues, and should also be aware of restrictions and legal responsibilities imposed on them concerning prevention of workplace violence.
The best approach to workplace violence is to prevent it. According to statistics, the number one cause of job-related deaths is homicide. It is said that each year, there are approximately two million victims of violence in the workplace which is a growing concern for both employees and employers nationwide.
What is workplace violence?
Violence in the workplace is the threat or violence against workers, which occurs outside or at the workplace. It ranges from verbal abuse and threats to homicide and physical assaults.
How can you identify vulnerable employees?
Workplace violence can happen to anyone and anywhere although some work environments and workers are at an increased risk. Employees who are at more risk include:
Those in direct contact with the public
Those who work in high-crime areas
Those who work during very early morning and late night hours
Those who work in small groups or alone
Those who deliver goods, services or passengers
Those who exchange money with the public
This group includes taxi drivers, retail workers, letter carriers, community workers, social service workers and health care, just to mention a few.
How can employers protect their employees from workplace violence?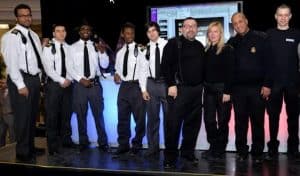 It is the responsibility of every employer to offer a policy that is zero-tolerance towards workplace violence. Also, a company should help each employee understand that any act of violence in a workplace is subject to dire consequences and subject to investigation. An employer is required to institute a workplace violence prevention policy/program and have it documented in an existing handbook for employees.
Other ways to protect employees against workplace violence
Emphasize respectful and humane treatment of all employees and pay more attention to those who are terminated
Install new security procedures after employees are fired
Ensure that you preserve an employee's dignity if you need to fire them and do so with sensitivity
Develop an environment in the workplace that fosters trust among existing management and employees
Avail a list of phone numbers in case of emergencies for local police and ambulance
Ensure that every reported threat is taken seriously and should be investigated thoroughly
Identify employees who are at high risk of workplace violence and establish procedures to control access to them
Use a screening system where appropriate
Check if you need to apply more stringent security measures
Hire a professional company who will take care of building security in Montreal
Review your hiring and recruiting procedures and institute background check where permitted
Accept the fact that workplace violence can take place in your workplace and be prepared
How to create a workplace violence policy
To prevent violence in the workplace, you should have a well written policy that explains in simple terms the company's stance on any form of violence in the workplace. An employer has the option to draft several policies that address workplace violence and fighting or have separate policy covering those kinds of situations. When addressing the issue of violence or fighting, ensure that disciplinary procedures are well communicated so that employees understand what will happen if they violate policy. An example of a statement addressing conduct that is specifically prohibited in a workplace should include behaviours such as:
Violation of safety rules
Harassment
Insubordination
Drunkenness
Possession or use of illegal drugs
Excessive tardiness or absenteeism
Sleeping on the job
Fighting
Sleeping
Bottom line
Before workplace violence can take place, sometimes there are warnings that employers need to take seriously. Always be on the lookout for employee behaviours that may be warnings like:
Posting or talking about violent incidents in another workplace
Recent acquisition of a weapon
Paranoid behaviour
Depressed behaviour
Companies terminate or fire employees for various reasons. However, if not handled appropriately, terminating employees has consequences – especially if an employee was holding a sensitive position or had access to critical data in the company. As an employer, you need to know how to handle the whole termination process to ensure that the departing employee does not take retaliatory action against the company's sensitive information and systems.
An employer should prepare for and conduct a termination of a key employee in a five-step process. In this article we will the discuss the five-step process a manager or employer should follow to ensure that a termination goes smoothly and also ensure the safety of the company's critical data and remaining employees.
Access analysis
The first step a manager or employer should take is access analysis. This process entails the manger or employer determining the departing employee's accessibility to sensitive company information. This includes physical and electronic access through safe combinations, ID cards, keys and access cards. The manager should also find out if the employee has the ability to remove or change controls to access vital information. If an employee worked in a sensitive department, say IT, the company should do further investigations to find out if the departing employee made any copies of documents that may put the company at risk if they are exposed. After the company verifies all these information, they can take the next step.
Motive analysis
After the employer has determined the employee's access, the next step is to consider whether the departing employee may have had any motive to harm the company before termination. At this point, the manager involved in the termination process should check the employee's personnel files and review it to uncover any prior conflicts with executives or co-workers. The manager should also check if the employee has any criminal record in the past or if he or she has made any threats. The manager can also find out if the employee had any plans to leave the company at some point.
Mitigation
If a company finds any exposures, the company can now take steps to mitigate them. This process allows managers to decide how to limit access to the employee or cut off access completely to resources. At this stage, the managers decide whether additional security is required on site. The manager should then retrieve all company property in the possession of the employee such as keys, computers and access cards at the time of the termination or before. If the employee has more company property in his home, these should also be retrieved. In order to encourage the employee to cooperate, the company should arrange that the employee get his severance check at home as they pick up any company property available.
Termination
The next step a manager should take is plan for the termination itself. The manager should establish how the employee will be terminated and by whom, the location and timing and the employee's departure from the premises after the matter has been concluded. You also need to brief your security guards in Montreal regarding the termination. This is very important since a company needs the security guards to protect other employees or key executives if the individual is prone to violence. A manager should not let the termination process drag on to minimize the risks involved.
Personal device data check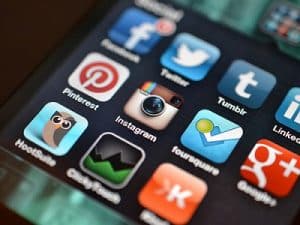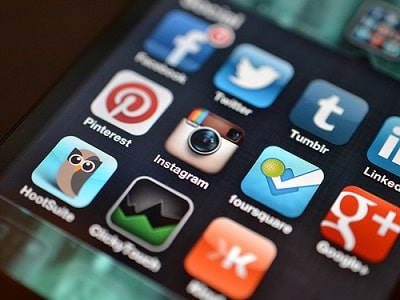 In case a company finds any company data stored in the employee's personal devices, the company should ensure that it gets erased before handing the gadget back to the owner. If there is any evidence of wrongdoing, a company can retain these devices as evidence to protect the company from any future charges by the employee.
By following these five steps, a company should be able to successfully process the termination of a key employee and minimize any potential harm.
A company can use security cameras in more ways than just deterring criminals. Most business owners think that buying security cameras and having them installed gives them unparalleled protection from criminal activity. It is not enough to just install security cameras in place to prevent criminal activities. You need to work with a security company that can provide comprehensive security solutions in Montreal to ensure total safety.
The technology behind security camera continues to evolve and new cameras consistently hit the market that come with amazing features. As a business owner, it is important to know which type of security cameras you are buying and what you can use them for. Check if they have special features that can perform more than just providing general security. Can they be hidden? Where can you put them? Stop and know the facts before making a purchase.
Purchasing an advanced security camera for your business allows you to enjoy more uses than making sure your business remains safe. Some of other uses you can enjoy from security cameras include:
Neighbourhood safety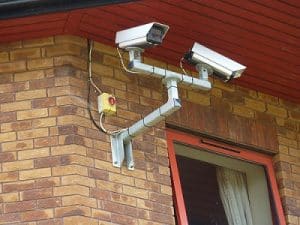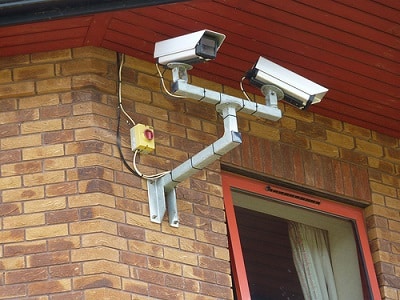 As a business owner, your security concern should not only be focused within your business premises, but should also extend to the exterior. Your business is as secure as the neighbourhood it is located and that is why you should play your part to ensure the neighbourhood remains safe as well. There are new security cameras that allow business owners to connect with nearby businesses and share security footages on an app. These cameras combine all participating outdoor camera footage to one shared hub to ensure safety in the neighbourhood.
Support emergency plans
Making insurance claims caused by natural disasters can be a headache. Installing a wireless security camera to document damages caused by natural disasters can help fasten the process of investigation so that a company gets compensated fast. Insurance companies can use the footages as evidence to process the claims faster. In case you are warned that there is a possibility of a natural disaster occurring, it helps to prepare before it happens so that your employees and investments are protected and also be prepared with a strategic emergency plan.
Business automation
With the right integration software, you can use smart security cameras to communicate with smart devices within your business premise even while you are away. These smart security cameras notice when no one is available in the office and they can automatically turn off lights or adjust temperatures once you leave your office.
Motion sensor notifications
To use your surveillance network effectively, you need to keep reviewing the recordings on a regular basis. You can have your security camera tweaked in a way that it notifies you when it detects something unusual. This saves you the time to check your network from time to time since it sends you an alert if something is amiss.
Live streaming
Some smart security cameras can be tweaked to allow people to tune in and peek at live social events. If you hold social events frequently and not all your guests can show up, you can use smart security cameras to stream your events live to them so that they can be part of the thrill and nobody misses out. This is also a great way to promote your business through the social media.
Supervising employees
You can also use your surveillance for supervision. One common use would be for new employees. Instead of having to be present at all times to supervise new employees, you could instead invest is security cameras that allow remote viewing. These security cameras also come in handy when you need to supervise off-limit areas. Having a security camera with night surveillance combined with motion detection notifications makes supervision more efficient.
There has been growing public anxiety over acts of violence in schools. The main question being asked is "What security measures are being taken to ensure that children are safe while in school?" Shooting incidents in schools have caused an uproar and has led to insecurity among teachers, parents and students as well.
The government and communities must work together to ensure that security and safety measures are being heightened in schools. A school's management team has the biggest role to play to ensure that student learn in an environment that is safe and secure. In this article, we will discuss about security measures that schools should take to increase student safety and reduce school violence.
Increased physical security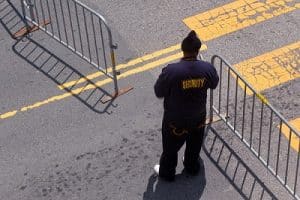 Both private and public schools have increased their security systems in different ways. Schools are advised to lock all unmonitored entrances and limit access to their property. There should be more security guards in each school who are required to check all visitors coming in through a physical search. Schools with less security guards should hire security guard services in Montreal to make sure that there is enough guards to patrol the areas around the school.
Walk-through metal detectors
Metal detectors should be installed in entrances at every school. At first this may be uncomfortable especially for students, but it is better to be safe than sorry. The walk-through metal detectors should be manned by professional guards who are trained in the field. Also, school administrations should conduct random weapons screenings.
School Uniforms
For a long time, only private schools have their students wear uniforms. More and more public schools are now requiring their students to wear uniforms too. This is an important practice because it makes it easy to differentiate between students and intruders. As part of the school uniform, some schools require their students to carry only see-through bookbags, backpacks and purses. This allows officials to see what students are carrying to school and they can easily be able to detect illegal substances and weapons.
Liaison with private security agencies and law enforcement
The presence of security personnel and law enforcement officials is rapidly increasing in schools. These officials do more than just provide security in schools. They conduct searches, assist with investigations of students who commit crimes and break school rules and patrol school grounds. Security personnel are in a better position to easily identify suspicious activity within school grounds and being at the right place at the right time can help these officials to counteract criminals with ill intentions.
Violence prevention programs
There have been cases of where some students have turned on their fellow students to cause harm. This has led schools to provide violence prevention programs to help prevent violence before it happens. These programs are meant for students who have been reported to have acts of violence and they help these students to show them that their acts are unacceptable in order to prevent them from committing future acts of violence. Also, these programs avoid criminalizing violent students and instead nurture them to be responsible and peaceful young adults.
What are some of the advantages of taking such security measures in schools?
Heightened security measure has helped students to feel safer at school and in turn they are able to concentrate on their studies
More security guards in schools has helped to decrease violence and criminal acts in schools
Cases of violent students go down when a school takes security measures seriously
The presence of law enforcement officers and security guards discourages outsiders with intents to cause harm from entering schools
Most companies looking for security services debate within themselves whether to have an in-house security team or contract external security staff. When a company is looking for security elements like loyalty, training, supervision and control, they have an option to either consider outsourced or in-house security officers. There are several benefits of outsourcing security companies in Montreal for all your safety and security needs.
Commitment
Before a security company can start working for a company, a contract has to be signed first. When the contract is signed, there is a trust and commitment which forms between the two companies over time. Both parties have to sign a contract which serves as a legal document and it states how each part will do their part. Security companies are upheld by contracts they sign and they understand that they are under the oath of these contracts. They are required to provide security and safety services that meet or/and exceed the expectations of the contract.
Convenient security officer reassignment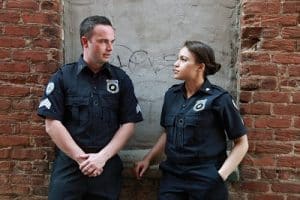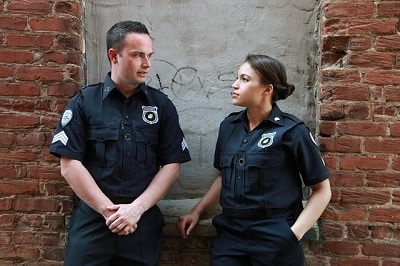 The main advantage of outsourcing security services is that a company can easily request a security company for a new officer and get one without delay. With in-house security, if company owners do not like the performance of certain security personnel, they have to relieve them of their duties. They then have to undergo through the daunting task of looking for a replacement to fill the vacancy. Private security companies always have security officers on standby specifically for such reasons.
Convenience
Putting together an in-house security personnel require time and resources. A company has to advertise for security positions within the company which costs money. Also, a company needs to acquire an insurance policy which prolongs the process. Before picking the right candidates, the company has to vet all these applicants and sometimes the information provided may not be accurate. It is easier to outsource security services from a private security company. All you have to do is pick your phone, make a few inquiries about the services offered by the security company and get the security personnel that you need within no time. Once a contract is signed, a company can rest assured that professionals are now handling the rest.
Legal liability
Having an in-house security personnel means that a company is liable for them and their actions. In extreme circumstances, this can be detrimental. As mentioned before, a company has to have an insurance policy to cover the in-house security program and this is expensive to maintain. Hiring private security firms means that a company does not have to take any liability on the security company. Security companies are required by law to be heavily insured. In case an incident happens where a security guard is held responsible and a lawsuit ensues, the security company is responsible to take care of all expenses incurred and any payments that may need to be made.
Other advantages include:
Minimize requirements to implement and track changing standards
Reduces costs required into internal infrastructure
Increase flexibility to meet changing security and business conditions
Access specific supplier benefits like operations, payroll, scheduling, post-orders, management, training, screening and recruiting
Enjoy economies of scale
Increase productivity and efficiency by concentrating on core business and security functions
What to look for in a private security company
The first thing a company should check for in a security company is experience. You can find out if the company is reliable by checking their track record and reviews from other clients who have worked with them. As mentioned earlier, every private security firm is required to have an insurance policy. You should ensure that the company is insured to rest assured that they are able to incur any costs caused by their actions during their tenure.
Some companies and educational institutions have installed metal detectors at their entrances, screening incoming human traffic for contraband and weapons as they arrive. Investing in metal detectors at places of work and in school is important to ensure everyone's safety. These metal detectors need security personnel to man the entrance in order for them to be effective.
Before installing a metal detector in your establishment, it is important that you talk to one of the security companies in Montreal to help you pick the right equipment that will suit your needs. You also need to hire professional security guards who are experienced in operating metal detectors.
Why should you hire professionals when you want to use metal detectors which are programmed to detect contrabands and weapons?
Trained professionals


Not just anyone can operate metal detectors. Security guards undergo through special training to help them operate metal detectors with simplicity and ease. A metal detector is just programmed to detect weapons and contrabands, but they need to be manually supervised.
Guards are on standby in case of machine failure
Metal detectors, just like any other machines, do break down from time to time. In an incident where a metal detector suddenly stops working, security guards take over by doing physical inspections of everyone going through an entrance. Guards are trained to pat down everyone coming in and check their bags for any suspicious items.
Metal detectors cannot read body language
Trained security guards have been trained to carefully examine everyone going through an entrance for suspicious behavior. Research shows that people with bad intentions have a certain body language that only experienced security personnel can detect. It is possible for an individual to successfully pass through a metal detector, but if their body language is wanting, security guards ask them to step aside for further and thorough inspection. For example, at airports, a passenger can be asked to step aside by a security guard if they are convinced that something is not right. The passenger will be taken into a private room where they may be asked to strip their clothes or questioned further about their presence in the airport.
To welcome visitors
The presence of metal detectors can be intimidating to some people. Keeping everyone safe and secure is a serious job. However, guards have been trained to be receptive and friendly towards visitors coming through the metal detectors in order to make them comfortable. Hiring unprofessional security guards to operate metal detectors can send the wrong vibes to people coming in and it can affect business negatively. A professional security guard is trained on how to handle different conversations and to be calm.
Arrest suspects
In cases where metal detectors do pick on dangerous weapons, trained guards are well prepared to handle the situation if it gets out of hand. These guards are equipped with guns and other weapons to ensure that they are able to apprehend suspects and bring them into custody. Before the law enforcement officers arrive, security guards are in charge of assessing whether the suspect is dangerous or not. They have been trained on how to handle different dangerous situations therefore save a situation before it gets worse.
What should you look for in a security company?
Experience: A good security firm should have ample experience in order to guarantee total security and safety. Before private security firms can operate, they are vetted by government security agencies to ensure that they are well equipped to train their guards.
Licensed: Security companies need to be licensed before they can operate. Find out if the firm is genuine and if it has been registered and licensed to operate.
Insured:  All private security firms are required to be heavily insured. The firms have liability to anything that happens under their tenure in case of a lawsuit.
There is a huge difference with the use of those terms to explain the backbone of the security industry. Many licensing and government bodies will tell you that if you are armed, you are a security officer, and if not, you are a security guard. That is absurd. Does somebody really get more professional recognition and credit simply because they have a weapon? It is not always the case.
The modern security guard, in many cases, can be tasked with the much more than simply the front door and fire watch. Guards keep an eye on fire, theft, hazardous chemical substances, heating/cooling, sensors, and CCTV. They make considerable patrols in dangerous areas, control the access to the property, offer customer support, and remain continuously observant.
Based on where the security guard is working, they may be entrusted to keep hundreds of millions of dollars' worth of property secure. That is why security guards can also work as specialist officers who can think, act and behave act like a pro.
Why Security Guards Are Worthy The Respect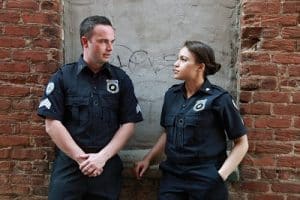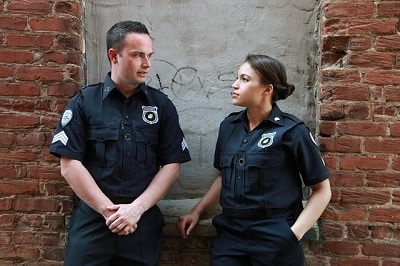 What makes security guards different than security enforcement officers? How many people can navigate dark areas just to make sure everything is okay in a room filled with chemical substances that may actually kill them if that there is leaking or if they were inhaled? The security guards get it done as part of their duties and rarely worry about it. For what reason? Because it is their work and sacrifices are a must.
Modern security officers are, at the least, senior high school graduates. In some instances, they must have a college-level education. They are intelligent, smart, able of thinking proactively, and they manage crises all the time the right way. They are taught to work with their mind to defuse a situation rather than use weapons.
They would like to improve themselves, even if many professionals would not want to think about it. They are most times reading magazines, and they do more training if the company supports the idea or not. They are also professionally dressed. Also as much more is expected from them, they are all times more alert and observant.
It is time to start to acknowledge the men and women who work as guards, no matter what the certification requirements might say. You also have to treat them right if you want the best for the officer. Not to mention that this means the officers themselves have to boost their job performance on top of that.
Why Security Guards And Security Services Are Important?
Many security companies hire the right people and provide enough training to ensure they offer their customers with experienced security personnel. These officials are trained in customer support, risk management, and risk awareness, anti-terrorism and have experience in many areas and are what makes them capable to offer outstanding security services in Montreal.
Knowing that both your home and family are guarded against all sorts of risky situations unquestionably provides you with peace of mind. If you want to keep your kids or older parents in your home, this level of comfort is priceless. The experts also help in the installation of the right security systems to make sure that every single part of the home is supervised and they can alert the authorities when necessary. Homeowners won't have to be worried about being away from home.
Monitoring Your Home Remotely
Having an update of what is going on in your home even when you are away is one of the greatest benefits that modern security service technology gives. Homeowners can link the system to their smartphones and track what is going on back at home any time. Actually, some systems even enable control of appliances for the home from remote control locations, enabling you to turn lights on or off, lock and unlock doors or windows and the list goes on and on. With real-time live updates, you will know or control what is entering or leaving your house.
Many homeowners think that a swift response time is important to stop a criminal activity. However, did you know that a security expert performs a more important role in forcing intruders away when compared to a fast response from the law enforcement officers?
Even though many people think that their home is secure, it is essential to note that safety of the building or home is still at stake. Home security risk assessment is the process of analyzing the security of the residential place and detecting the interstice that may possibly be dangerous to everyone. The purpose of security risk evaluation is to strengthen home security to prevent any criminal activities.
It is best to seek the services of professionals who provide alarm response security in Montreal for risk evaluation. Below is a quick look at how security experts can help with home security:
Detecting Entry Points That May Have Been Compromised
Before implementing a security system, it is essential to examine the locations that criminals may have access to your premises. A good approach to reduce the security risk is always to limit the number of entrances.
Enhance Entrance Security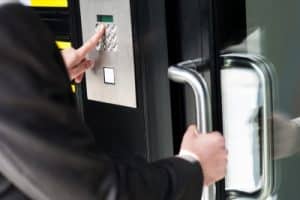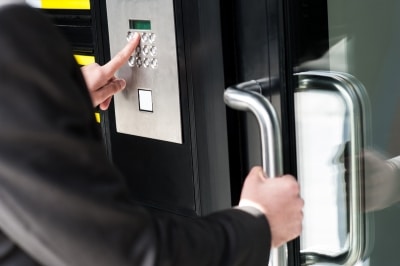 The entrances, mostly the main entrance, must have security cameras. Faulty equipment and damaged hinges pose security risks. The front gate must be well-lit and well-maintained.
Visitor Logging System
Visitor logging system is a very useful way to keep the record of individuals who come and leave from your property. Also, it assists in deterring trespassers. An electronic visitor management system that tracks visitor details and identification is a must have for multi-home residential homes. Apart from secure gates, you also include the visitor logging system as well.
Safety for Valuable Items 
Costly items are attractive to burglars. They include your car parked in front of the building or maybe the fancy lamps installed in the front or back side of the wall. To avoid this problem, you can have your recreation area built close to your garage or within the building, or transform the basement into a parking place for multi-home properties.
Safety Exit
Any home without guards is often at the risk of being attacked, despite more security steps to make sure everything is okay. It is important to construct an emergency exit from the building so that the family can escape common types of security breaches.
How Alarm Response Experts Can Help With Home Security

By implementing an alert system on your property, you are able to protect your people and belongings inside the property. But it is essential to also reflect on the options available for alarm performance. Here is what you can get from alarm response security services.
• 24-Hour Response Advantage
Security alarm system companies work throughout the day. When choosing an alarm response company, make sure that you select a company that provides 24-hour service. The company must be able to react to an alert in the day or night in order to protect the property and ensure that any breaches are analyzed. Choose a company that has been offering the services has years of experience in the industry.
• Reporting a Valuable Asset
Whether you are a homeowner or you have an industrial property, it is important to get access to the latest information about what is going in the building. Working with security alarm response professionals who offers reporting services is an advantage to ensure for property owners. Make sure the company you choose to work with is committed to protecting your property and be sure you will be regularly updated on what is happening and why it has happened.
Security systems have been in use for a long time now, and with the noticeable advancements in technology, these systems are now providing a heightened sense of peace and security both at home and at the office. With security guards and alarm response security services, both workers and families can certainly feel safer.
More and more people are now depending on rented housing. With this, landlords have a responsibility to ensure that their tenants are protected at all times. Below are some of fundamental things property owners and renters can do to keep their property safe. Let's find out more about boosting safety in a leased property or home.
Change The Locks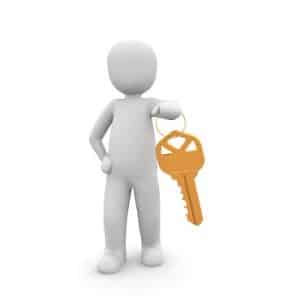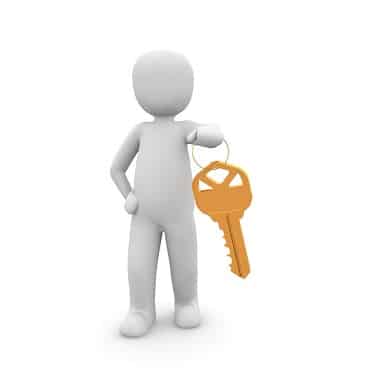 From the time you get the keys to your property, you should make some changes to make sure it is safe to stay in, without delay. If this is not done, it might mean that previous property agents or builders have access to the home without your knowledge.
In case you have tenants, make an extra set of keys. You should not wait until tenants ask you for an extra set of keys. Rather than providing them the master keys, give them keys to rooms that they have specific access to. This is necessary to mitigate the risk of them misplacing their key. It would be a hassle if you need make a replacement. Losing one's keys also increases the risk of criminals stealing the lost set of keys. There is a chance that they may know where the keys lead to.
Lighting Positions 
Whether or not your property is leased by renters or for commercial use, correct lighting is a highly dependable way to safeguard your place and make tenants feel protected.
A light positioned near pavements, gates, or in the back of the building may deter potential criminals from committing a crime. Those with ill intentions are more unlikely to break into a property in a well-lit area. You could also install lights that come with motion detectors. This will boost the security of properties that may be empty for an extended period of time.
Open Fire Risks 
Every year property owners have to make sure gas checks are performed. If you are renting a property out, make it clear in the tenancy agreement that smoking is prohibited inside the industrial building.
CCTV
It is important for landlords to install CCTV systems. Cameras are an excellent way to monitor suspicious activity around your property and detecting crime before it happens. Try to put up signs that alert people that they are being monitored.
Hire Security Guards
Safety is an issue no matter where you are.  Therefore, it is beneficial to hire security guard and patrol services in Montreal as a noticeable deterrent is the most efficient protection against criminals. Security guards provide your property with human presence that helps disrupt the plans of burglars. In contrast to security equipment that is usually expected, guards have different tactics to make it harder for criminals to forecast where they will be at any time.  Security guards are smart and well-trained also identify potential risks and security dangers, allowing you to cope with all these issues in advance. A guard reports anything wrong and can fix many simple complications while on duty.
Security guards also possess the ability to detain anyone who trespasses your property. They also make sure that your security systems are in working order. Security system maintenance is definitely part of the guard's work.
Using Guards Efficiently
If you choose to use security guards for your property or business, here are some tips to help you maximize your budget:
Make sure the guards are licensed to offer security if you reside in a state where licensing is a must. If you would like your guards armed, you need to acquire additional licenses.
Consider putting digital sensors around your home that your guards can use to keep your home secure. The system can also help you keep an eye on your guard's actions to make sure they are patrolling the property efficiently.
Do enough research about the companies you are want to use. Speak with other customers that have used that organization in the past and see how pleased they are with the company's performance.