Blog
Once the nights become longer and the days become colder, expect that businesses across the country will feel the need to close their shops earlier than usual. This will be a challenge they need to face also because burglars will have more time to look for their next target. As the opportunity of intruders become higher during this season, it is but important for you to be aware of safe practices for your business during winter. Here are a few of the most important things to bear in mind.
Use monitoring systems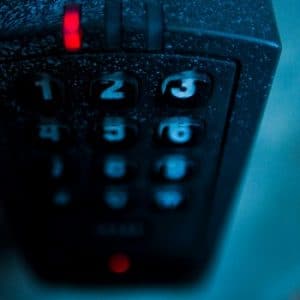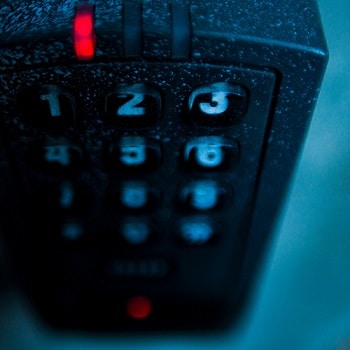 The coming holiday is that time of the year when people frequently come and do their business with their chosen establishments. While this is the case, expect too that more employees will have to take their leave in order to spend time with their families. You may need to employ some people to help you deliver your tasks during these peak months. Since you have to hire new people at least for this season, you must be prepared to monitor the way they work.
Employee theft can be rampant during winter because of this. In order to get rid of this problem, make sure that your business is equipped with CCTV. Choose one that covers key areas of your business premises. It may not be able to safeguard you from theft but it can give you clear evidence on how to deal with the intruder in a more effective manner.
Perform a security audit
A security audit is somehow neglected by a lot of business owners. Take this time of year as the perfect period to refresh your knowledge regarding your business security needs. You must also be able to instruct your employees about how to secure sensitive areas making sure that these are locked down accordingly. You must also have a strict handover policy for temporary staff that you are going to employ during this season. Since they are new to your place, they may not have the same intuition as permanent employees when it comes to checking any suspicious movement within your premises.
Install security lighting
Security lighting will include motion-censored lighting that can be a useful tool to give burglars some second thoughts when intruding into your building. This tool can help detect intrusions through the movement made by any person. They can make employees safer during these dark and chilly winter days.
Check your locks
One great way of keeping your business safe during the winter is to make sure that all possible entrances for intruders are locked before you leave your premises. This will include every window and door within the establishment. This is a very simple step that is easily forgotten and can be the cause of loss for your property. Hold someone responsible in performing this task.
Hire experts in building security
Whether you have to deal with new employees to perform tasks of permanent employees who are out for the holidays or you need someone who will double check your locks at the end of the day, nothing beats the expertise of professionals in building security. These experts have been trained to do all sorts of security-related jobs to give you the peace of mind not only during winter but at any given day of the year. They can take charge of observing what happens within your premises through an installed CCTV or through checking the security lighting when everyone else has to go home and sleep after a day's work.
For building security in Montreal, you can simply contact us. Our experts know how to make you feel secure not only during winter but for the rest of the year.
The need for first class airport security officers have increased in this fast and changing world. Since many people have been using airports to reach their next destination then it is also crucial to make it a point that these people are given the security that they need. Hiring an airport security patrol is essential since they can fulfill a lot of roles that will surely make people feel safer with their choice of airlines. Amongst these roles are the following:
Main roles played by airport security patrol
One of the main roles of an airport security patrol is to provide passengers with a safe environment as they start their travel through air. They are also expected to meet security requirements in a professional way. Patrols can roam around the airport premises to make sure it is free from danger and, on the other hand, they can be assigned to different posts within the operations of the airport. This will entail them to perform tasks like checking passenger luggage, searching passengers and even operating airport X-ray equipment. They are also expected to interact with people from different cultures and countries.
Secondary roles played by airport security patrol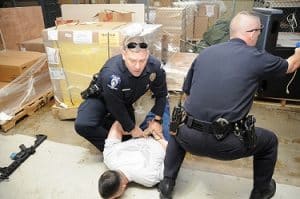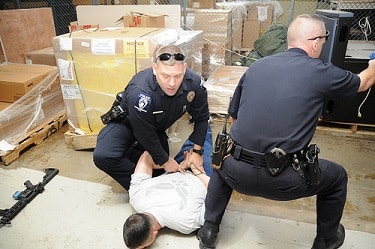 The roles played by airport security patrol may vary from day to day. With this, they are expected to be aware of their surroundings and to be prompt when it comes to dealing with different situations as they arise. Typical secondary responsibilities of airport security patrol will include ensuring that airport premises are patrolled in an efficient and a timely manner. They are also tasked to monitor all activities inside and outside the airport premises by making observations and also through the use of a closed circuit television. They are also responsible for signing visitors in and out of the building as the case may be.
Airport security patrol is also given the responsibility to check any suspicious packages that come in the airport. They should also ensure that only authorised personnel are given access to relevant buildings inside the airport. They should login the traffic within these buildings regularly so they can easily countercheck in case any problems arise later on. Some will be entrusted to safeguard cash or other valuables using a secure vehicle. There are those who will need to guard entrances and exits. They must also be prepared to communicate with other security officers using handheld radio equipment or mobile phones.
Other relevant roles of airport security officers
Besides the main and secondary roles mentioned above, airport security patrol can also be involved in the following roles:
Dispensing information to visitors of the airport;
Writing reports for the police or airport management whenever any untoward incidents happen within the airport premises under their watch;
Answer the telephone and perform other general reception duties;
Take charge of ensuring security in the car park;
Creating building access cards and distributing them to authorised personnel after.
Skills required to specifically perform these roles
Since airport security patrol officers are expected to perform a wide variety of roles on a day to day basis, they must also be equipped with proper skills in the performance of these duties. They should be very well-versed with communicating and must have the ability to do their jobs even under stressful situations. They should also be aware of what is taking place and be able to exercise their assertiveness as the need arises. They must be able to lead people and follow directions. They must be able to work well with the entire team and must pay attention to details. They should also be mentally alert to recall any needed information.
If you are looking for security patrol services in Montreal, you should look for a security team who has the skills to play a variety of roles when securing people and property within airport premises. Our team is more than willing to extend a hand in this regard.
Hiring private security to keep the building secure or installing the most modern security system is not a guarantee that the entire workplace is safe. You have to make sure that there are experts who can help you audit your building's security. This is not just simple building inspection or internal control review. There is more to that in this process. Performing a building security audit includes the following essential steps.
Ask what the audit is for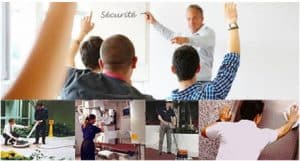 When you ask what the audit is for, you must be able to clearly identify specific objectives that you want to achieve in the entire process. Eliminate any redundancies to make sure that your plan of action will be attainable within the timeframe you have set. Focus on what has to be done to prevent burglary and to protect your clients. Think of how the property can be safeguarded from intruders. Learn how you can protect your employees' belongings as well.
Be specific with the scope of the audit
Specify the parts of the premises that should be covered by the audit. Will it be the whole building or only a specific area or department? Specific areas of concern should be determined most especially if you have to reinforce security measures and policies right away.
Establish a clear set of criteria
This will include standards that have to be implemented in the course of the audit. Specifications for thief-resistant locks, alarm systems and open mesh steel fences are just some of the areas you should set a criteria on when formulating strategies for risk prevention.
Be specific with audit methodologies
Specifying methodologies will mean having a clear statement of methods that need to be used in the building security audit. This will help assure that every member of the team performs the audit in accordance with the plan. Examples of methodologies include using survey questionnaires for occupants as well as interview with the officer-in-charge. Interviewing the staff to get first-hand information is also an example. Reviewing procedures and policies will also form part of the methodology.
There should be a set time from the planning to its execution
An action plan will require you to specify the date needed to complete a specific action. It can include the planning stage as well as the set date of completion. Time frames for submission of reports as well as intended follow-ups on implementation of recommendations should also be included in the consideration.
Perform any security risk analysis
When doing so, you have to consider the different departments covered by the security audit since risk analysis can vary from one area or department to another. All department members should answer the prepared questionnaires. From there, you should summarise the results of the questionnaires.
Compare the result with the policies in place to see if they are complied with accordingly. You should also test if the security procedures are reliable enough for the current workplace setup. Conduct an interview if you need more information. You should also identify areas that are most susceptible to risks or threats. Document all observations and specify any deviation from policies and standards.
Evaluate the premise's physical structure
Evaluating the premises will help you determine if existing policies are enough even with any alteration or improvement you have made to the building over time. You may need to improve these policies depending on the result of the evaluation. You may need to institute more security checkpoints and personnel or add more monitoring systems as the case may be.
Performing a building security audit can be more complex than you have imagined. It is not about gathering data today and implementing changes the next day. In this case, you will need the help of a security consultant in Montreal.
It will be easy for you to presume that your workplace is much more than safe when you have installed all the necessary security systems and have hired security personnel to help you with your daily operations. You might think that pretty sure there is no way that your property could be put to any risk when this is the case. The truth is even with the most robust commercial security system, it cannot be denied that human error can lead to lapses. This will then mean that you have to keep your business security codes protected all the time. Here is what you should do in this regard.
Each employee must have a unique access code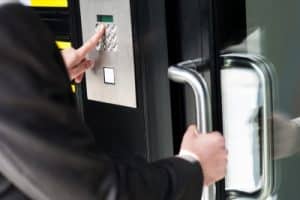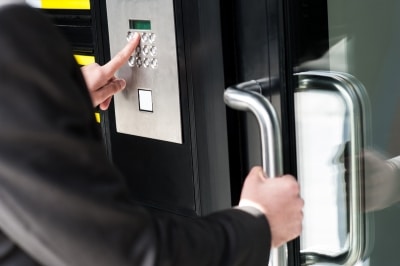 One of the most important things to keep in mind when securing business codes is to ensure that each employee is assigned a unique access code. This will help you monitor how each employee makes use of the code. Add to that, unique access codes will mean that you will have an easier time deactivating a single code in case the employee resigns or is terminated from work. Depending on the role played by the employee within the workplace, you can assign them with different levels of security for these codes.
Never write the codes down
One of the mistakes you can commit when assigning security codes to employees is writing them down on a piece of paper. There are special systems that can help you monitor the use of these codes without having to write them down on paper. You do not want others easily gaining access to your unique code too. It will be better to 'destroy any evidence' for these codes after you have memorised them by heart.
Automatic keyless entry will also be a good replacement to access codes
In case you find it hard tracking access codes used by each employee simply because you have too many of them to monitor, it will be nice to replace the codes with automatic keyless entry systems or access cards. You can give your employees one card each to access their workstations and other work areas that they are authorised to access. If you use this, you no longer have to memorise anything or you do not have to worry about keeping the codes a secret. Make sure to remind your employees to keep their cards secure at all times though.
Codes should be hard to decode
Some of you may use codes that are easy to memorise. It is either you follow a certain sequence or assign birthdays to make it easily remembered by anyone who uses it. Arranging four numbers in ascending order like 1234 or descending order like 9876 is a no-no. These ones are very easy to guess. You can always make a code that is easy to remember but make sure they are hard to guess.
Change your codes frequently
The more you use these codes the easier it will be for other people to possibly decode them. To keep your place of work secured it will be good to change the codes frequently, perhaps once every quarter. This will make sure that no one can access the code even when you may have accidentally shared it with them.
Other things to remember for commercial building security
Access codes are not the only ways by which you can make sure that you only give access to your building to authorised users. It will also be wise to seek the help of experts in commercial building security to prevent any untoward incidents and to avoid possible access by intruders to your building. These experts will make sure that your building is safe at any given time of the day all-year round.
Hire experts in commercial building security in Montreal and ensure that only rightful access is given to those who are authorised to enter your building. This will help you closely monitor who walks in and out of the establishment.
Elementary, high schools and middle schools are oftentimes closed off campuses that are secured with towering gates and fences plus school administrators implementing strict visitor rules that everyone must follow. In the case of colleges and universities, however, the scenario can be totally different. Some if not most of them are operating in an open campus scenario making it more accessible to the public. This means that it will also be quite difficult to monitor who comes in and out of the place without close security. When this is the case, it will be good to implement the following security control tips for schools with open campuses.
Start by conducting a site assessment
Whether you want to put up automated security measures or you simply want to hire more security guards to help ensure that the campus is safe from the risk of threats, it will be good to conduct a site assessment first. Locate any vulnerable area which will need the implementation of robust security measures. This part of the process will assure that you will be implementing or installing a relevant security measure.
Secure on-site residences and buildings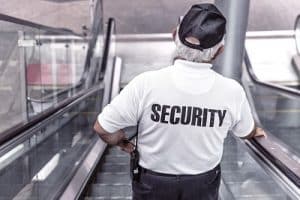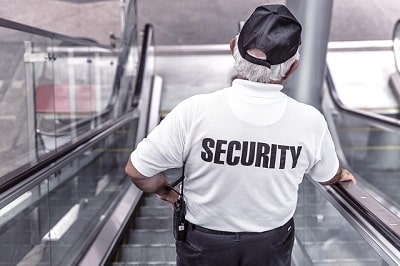 Access control is very crucial if you have an open campus especially when there are on-site residences and several buildings within it. You can give students and any certified building user their own access control cards to ensure that they are safe at all times. If a student moves out from the campus after finishing his degree or an employee resigns from work to seek greener pasture, it will be important to make sure that the cards are surrendered and reprogrammed for the security of future users.
Implement visitor log-in
Frequent visitors should sign-in with the administration for identification purposes. Guest access cards should be given to individuals who come and visit the campus for whatever purpose. This will make visitors accountable to the person they have to frequently visit and even areas they gain access to. They must return these access cards to the administration to revoke access to any of the areas within the campus after every use.
Install security cameras
One of the things that you need to have when securing an open campus is a security camera that can help monitor any activities or untoward incidents. There are cameras that can be triggered by just one move of any person and can record any event that takes place within the campus. Live access through these cameras is also possible. This will make it easier for you to respond to any emergency later on.
Admin areas should be kept secure at all times
Administrative areas have all the most sensitive information of students and employees. It contains student records and financial information as well as money. These areas should be kept secure at all times especially because they are closed for the night and might be a prey for thieves and anyone who wants to break-in to the place. Reduce security risks in these areas by installing access control systems.
Hire security personnel
An open campus needs more security than schools that are locked from the public most of the time. This is why you will need security personnel who can help you monitor who and what comes in and out of the campus at any given instance. These experts can give you the peace of mind that you need to ensure that every single one inside the campus is secure from untoward events.
If you are looking for the most competent security guards who will look after you and your assets welfare, you can always seek the help of security guard services in Montreal.
Security evolution is inevitable. Building management should always be on the lookout for new insights, new security practices and technologies to ensure they are at the forefront. Most savvy building owners know better than to ignore the ever changing market demands.
Reports indicate that commercial tenants place the highest priority on security when looking for office space for rent. This is because of reasons such as creating a safe, secure and accommodating environment for their employees and the nature of tenant's business such as healthcare facility or a financial institution. Here are top 6 trends that are making headlines in Class A office buildings.
Lesser on-site security personnel
Both technology and economics have played a role in the reduction of the number of security personnel manning Class A office buildings, particularly in off-peak hours. If you look at it from a management and operational angle, it is cost-effective to work with efficient security equipment as compared to security guards. Technology has made it possible to use smart cameras and video analytics to monitor office building activities. It has reduced cases of human error as systems rarely make exceptions or get distracted during operation.
Small footprint control lanes
Space has been at a premium and is likely to be so as population grows. This has mainly directed attention to adaption of turnstiles with narrow lanes to provide security. Manufacturers have actually taken note of this and you can now find entrances that use minimal space. You will find glass turnstiles in Class A office buildings because they offer small footprint. On the other hand, optical turnstiles are becoming less popular.
Heightened security in ground floors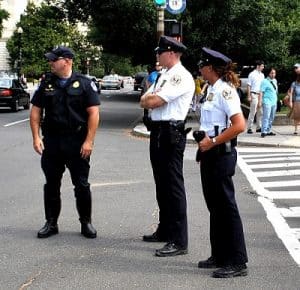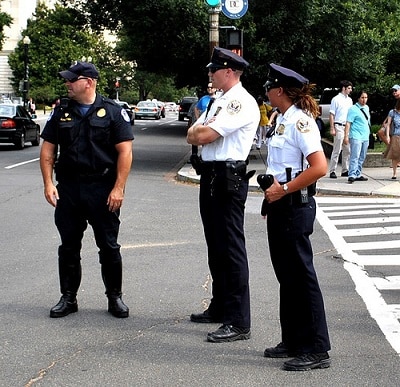 The level of security is high on ground floors due to factors such as security risk concern and changes in market demand. As reports indicate, more commercial tenants are opting to rent office space in buildings that offer high ground floor security. There is certainly no doubt that Class A office buildings face unprecedented security threats and if the right measures are not taken to guarantee maximum security, things go could wrong if there is any sort of compromise.
As such, you can expect security solutions in Montreal such as screening equipment, visitor monitoring systems, video analytics and effective security back-up systems that not only cater for the entire building but also for the ground floor.
Focus on visuals
Security equipment is now matching the design and structure of Class A office buildings. You can look forward to seeing custom finishes for security features such as camera casings, pedestals and turnstiles. Emphasis on visuals is increasingly gaining popularity as the year progresses.
Detailed security
While more emphasis has been laid on ground floor, trends in Class A office building security show that detailed security covering more than just the ground floor is becoming a norm. For quite some time, security has been centered on the ground floor. This simply means that once anyone gets past ground floor security, they can easily access any floor in the building. Detailed security adaption has seen to it that there are mantraps, turnstiles and other security features on each floor thus minimizing security threats.
Biometric technology
There is also an increase in the use of biometric readers that highlight all the physical traits of a card user thus revealing facial appearance and fingerprint. This provides the highest level of security in Class A office buildings. Due to technology advancement, biometric readers now operate faster and the best part is that they are cost-effective and reliable.
These are some of the top trends that are catching up with commercial buildings, as change in security demands call for effective security solutions. If you are planning to rent office or own a commercial property, this useful insight will help you when making choices concerning office building security.
The worst challenges can be faced and tackled by a number of individuals who come together with a common purpose. With condominium security, nothing could be clearer. Property manager, contractual service providers as well as the condo board have to work together to ensure that condominiums are not just great in design but also in safety and security. Apparently, security challenge begins long before the completion of a building. Condo building design essentially plays a crucial role in determining the level of security. Here is more on condo building security.
Finding solutions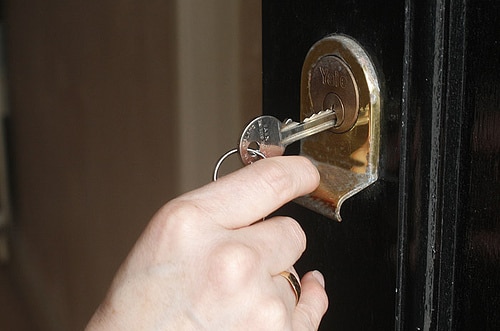 Although condo buildings may face security challenges from time to time, there is a way to minimize them. This can be done way before the building is constructed. Developers and engineers should first consider blemishes of previous buildings to ensure there is no recurrence of the same. By consulting professionals for condo security in Montreal, they can bypass most of these challenges.
Budget is a crucial factor in this case, as it determines the kind of security features that will be incorporated into a building. Therefore, it is the responsibility of condo management to prioritize security budget to ensure that it is enough to cater for the security needs of a condominium. That way, designers and developers will be in the best position to put up a secure facility.
Building access control
Every condominium has a certain physical design, which may pose quite a number of challenges when it comes to access control. Most buildings do have emergency exits. Unfortunately, these exits tend to be out of sight. This makes it quite challenging for security guards to monitor them. There are buildings that share facilities alongside towers that adjoin.
These buildings face high human traffic and as such, they require more monitoring. There is definitely more area to cover in a complex with several towers and shared facilities. Hence, the needs for an effective security access control system.
Maximizing condominium security
A good security system makes it easy to manage personnel access to condominiums. It combines elements such as CCTV, access control, concierge systems and security personnel to ensure heightened security.
To address the issue of high human traffic, the condo management should see to it that there are more security personnel particularly during peak hours. Security features such as additional man traps can also come in handy. For instance, making small spaces with a pair of interlocking doors that require closure of one door before opening of the other can boost security. In addition, you can have card access systems that allow security guards to monitor usage of such cards when accessing the building.
Delivery zone
Buildings have delivery zones for the purpose of receiving parcels and packages. This is a common area that also offers security challenges. Complexes should have a specific room for parcel and package delivery that can be easily monitored by security personnel.
Building parking area
Growing population in urban centers has made parking in condominiums quite a challenge as there is minimal space. It is hardly possible to provide sufficient space for residents, commercial occupants and their staff as well as visitors. Developers can simply come up with a parking schematic that effectively monitors and governs parking activities.
The good news is that all these challenges can be addressed by turning to the right people. Security professionals have more insight in matters concerning building security. By presenting the blueprint of a certain complex to them, you can identify areas that may pose security challenges and get effective solutions to divert potential threats.
Therefore, you should take time when planning with developers and contractors on property development. Most importantly, you should consult security experts to determine any flaws that may make the complex less secure. This way, you will be able to address most security issues appropriately.
For most people, the internet simply means listening to great music, watching movies, playing games and catching the most trending stuff.  While this so happens to be the case, the internet is needed practically in everything that people do. For instance, job searching, making new friends, personal education, shopping, booking events and so forth. Businesses all over the world have not been left behind either. They have absolutely taken advantage of the unique merits of the internet such as instant communication and easy access to vital information.
Security matters
So many sectors have reached out for the lion's share as far as internet use is concerned. In the security industry, there have been newer innovations such as Guard Tour Systems, CCTV and the like. Through incorporation of various internet innovations, it has been possible for the security industry to improve their work rate by a significant percentage thus boosting both productivity and sales. Here is more on how security experts manage it.
Security guard equipment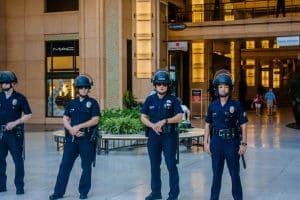 The primary element of good service in the security field is security guard equipment. Clients are more concerned about the safety level provided by security companies. There is no doubt that the internet rapture has created newer paths for security companies to effectively handle their assets and fully gain the confidence of their clients regarding safety. Early reports indicate that security guards went about their usual daily takes with the help of a range of equipment to provide protection both to clients and themselves. In addition, use of various equipment allowed them to take down crucial notes about patrols while doing their level best to divert threats.
Guard tour equipment
Security guard equipment includes such things as walkie-talkie, flashlight, digital camera, proper clothing, defense equipment, mobile phone, belt, notepad and pen. Security personnel rely on this equipment to provide the best services to clients. This helps make security patrol services efficient.
Mobile patrol and cloud application
Security personnel can use mobile guard tour systems thanks to technology. There are effective guard tour solutions applicable to cloud technology for delivery of better service. Security companies need to acquire software perfectly designed to meet their daily needs, which include guard tour, information access and threat diversion. Mobile patrol saves time and reduces paperwork making service delivery great. A security company should install an approved mobile patrol system for efficient operation.
Using the system
Security personnel require certain gear to do their daily tasks, which can be cumbersome some times. However, mobile patrol application eliminates the need for such gears making it easy for them to go about their tasks flexibly. In that case, a security guard may not require a flashlight because smartphones come with one. Alternatively, you can download a flashlight app. Digital cameras are not necessary as cameras are simply part and parcel of any smartphone. Notepads and walkie-talkies are no longer needed. Therefore, a security guard in Montreal no longer has to carry around such outdated gear.
The way forward
What a security company needs to do is simply test the mobile patrol software to see how it works for them. After making trials, they can determine what is best for them. With good mobile patrol software, you can upgrade your services. In addition, acquiring software for guard tour monitoring is also recommendable.
You can get the most out of technology by simply consulting security technology experts. You will be able to know the most effective security solutions that will change the manner in which you deliver services. Technology is dynamic and as such, you should always be prepared to incorporate newer things to provide the best services to clients thus winning their confidence.
For a company, not only does investing in security alarms keep your business premises and clients safe, it will also safeguard the security of your employees. To ensure total security, you need to consider updated industry practices when it comes to commercial building security in Montreal. Find a security company that specializes in alarm response to advise you on the right alarm equipment to install that will suit your business.
It is one thing to install a properly working alarm, but it is another to know how to effectively use and respond to it. Once you have an alarm installed, you need to alert all the employees working in the company and plan a proper training on how they need respond to a security alarm. If any of the employees sees danger and triggers an alarm, the rest of your staff need to know how to react to the alarm to ensure everyone stays safe. These are simple guidelines on how employees need to respond to a security alarm to ensure that everyone remains safe.
Never turn off the system unless it is a false alarm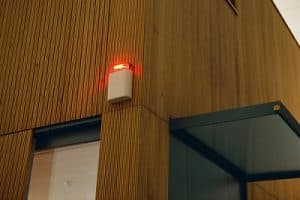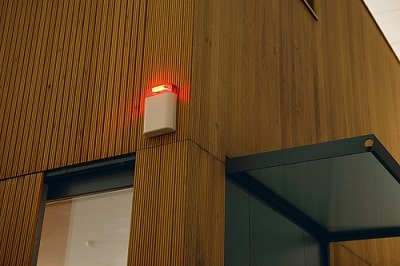 It is not uncommon for systems to trip and raise a false alarm. You need to inform your staff that they should never be in a hurry to turn them off. They first need to verify the cause of the alarm before they respond accordingly. Before the alarm can be verified, all employees need to remain calm in their stations. You can use the monitoring station to check if all departments are ok. If you notice any suspicious activity, you need to immediately notify the law enforcement.
Alert the security firm
Most alarm systems have been designed to send a direct alert to a security company in case of emergencies. Not all alarms have sirens and some are silently triggered to send a signal to a security company. Once the security firm gets the alert, they usually give a grace period of time which ranges to a couple of seconds to minutes before they can call. They usually give this time to allow one to disarm the system in case it is a false alarm. If you are sure that the alarm is not false and the security company has not called you, you need to call them immediately from the monitoring station.
Get a safe place to hide
Once the alarm has been verified to be a genuine alert, all staff should be instructed to remain in safe places. In case of a burglary, employees away from the exact scene of crime should quickly find safe rooms where they can lock themselves until help arrives. If there are any clients around during the incident, the staff should direct them where to go for safety. For those employees who come in direct contact with the burglars, they should remain calm and be cooperative as they wait for security to arrive. You should advise your employees to never engage with the burglars directly.
Perform effective after-incident response processes
Security firms ensure that they respond to alarms as fast as they can in case of a security breach. Together with the police, they try their best to neutralize any situation to ensure safety for all. Once peace and order has been restored, you need to call for a roll call to ensure that every employee is accounted for and is safe. Check for any injuries or casualties. If there are casualties, ensure that you call for an ambulance immediately. Depending on the severity of the situation, you can let your employees have the rest of the day off to give the security firm enough space to conduct their investigation on the incident.
When was the last time you carried out a full security audit for your company? Every successful business owner knows that a company needs to invest in security solutions in Montreal to fight against security breaches to ensure the growth of a business. It is one thing to invest in top of the range security systems in your company, but it is another to ensure that they continue being effective.
One way to ensure that your security systems are in good working order and have not been interfered with is by performing full security audits. This is where a security company can do a detailed assessment of your company's existing security processes. They identify potential or existing problem areas and then recommend effective solutions. These audits are carried out by experts with extensive security experience. If you are wondering how your company will benefit from these security audits, check out the following pointers:
Protect your consumer data
For security reasons, most companies and businesses prefer accepting payments through cards and bank money transfer. This means that they need to back up sensitive customer information in their systems. This information is usually very sensitive and if it ends up in the wrong hands, the consequences can be dire. A company needs to protect their own business data as well as their consumer data to avoid fraudulent cases. Performing full security audits can help a company detect any breaches in the system. If any security breaches are found, they need to be taken care of immediately to block hackers from accessing vital data.
Gain customer trust
To build a loyal client base, a company has to gain customers' trust in order to continue doing business with them. One of the things customers look for in a company before they sign up with them is the ability of the company to provide a safe and secure business environment. The other thing customers look for is the ability to be able to trust a company with their sensitive data. One way to ensure that you gain customers' trust is by making sure that their security is assured. You can only do this if you perform a periodic security audit to ensure all security systems are in order.
Enhance your company's security solutions
With time, hackers and robbers try to find new ways they can cheat security systems and firewalls. A company needs to invest in the latest security solutions for them to be able to curb new security threats that come up. Performing a full security audit allows a company to know which areas of their security are weak and where they need to maximize on security to minimize chances of frauds and attacks. If you don't perform these security audits, you may end up being stuck with outdated security solutions which are vulnerable to criminals.
Prevent loss of money
For a business to grow, it has to ensure it does not incur unnecessary losses. Money lost through burglary and system hacking, can end up dragging a company back and sometimes a company may not be able to recover completely from these loses. To avoid losing money through security breaches, a company has to heavily invest in security audits to minimize the chances of losing money. Performing regular security audits will end up saving your company thousands of dollars that would otherwise fall in the hands of criminals.
It is advisable to hire a reputable security company to take care of your security solutions as well carry out periodic full security audits. Before hiring a security firm, check their track record to avoid dealing with questionable security companies. Work with a prominent security company that is well known to avoid putting your company at risk.