Blog
There is a huge difference with the use of those terms to explain the backbone of the security industry. Many licensing and government bodies will tell you that if you are armed, you are a security officer, and if not, you are a security guard. That is absurd. Does somebody really get more professional recognition and credit simply because they have a weapon? It is not always the case.
The modern security guard, in many cases, can be tasked with the much more than simply the front door and fire watch. Guards keep an eye on fire, theft, hazardous chemical substances, heating/cooling, sensors, and CCTV. They make considerable patrols in dangerous areas, control the access to the property, offer customer support, and remain continuously observant.
Based on where the security guard is working, they may be entrusted to keep hundreds of millions of dollars' worth of property secure. That is why security guards can also work as specialist officers who can think, act and behave act like a pro.
Why Security Guards Are Worthy The Respect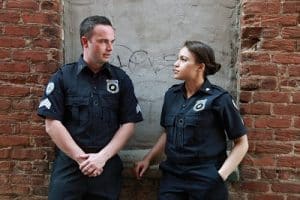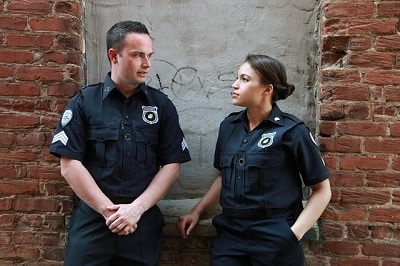 What makes security guards different than security enforcement officers? How many people can navigate dark areas just to make sure everything is okay in a room filled with chemical substances that may actually kill them if that there is leaking or if they were inhaled? The security guards get it done as part of their duties and rarely worry about it. For what reason? Because it is their work and sacrifices are a must.
Modern security officers are, at the least, senior high school graduates. In some instances, they must have a college-level education. They are intelligent, smart, able of thinking proactively, and they manage crises all the time the right way. They are taught to work with their mind to defuse a situation rather than use weapons.
They would like to improve themselves, even if many professionals would not want to think about it. They are most times reading magazines, and they do more training if the company supports the idea or not. They are also professionally dressed. Also as much more is expected from them, they are all times more alert and observant.
It is time to start to acknowledge the men and women who work as guards, no matter what the certification requirements might say. You also have to treat them right if you want the best for the officer. Not to mention that this means the officers themselves have to boost their job performance on top of that.
Why Security Guards And Security Services Are Important?
Many security companies hire the right people and provide enough training to ensure they offer their customers with experienced security personnel. These officials are trained in customer support, risk management, and risk awareness, anti-terrorism and have experience in many areas and are what makes them capable to offer outstanding security services in Montreal.
Knowing that both your home and family are guarded against all sorts of risky situations unquestionably provides you with peace of mind. If you want to keep your kids or older parents in your home, this level of comfort is priceless. The experts also help in the installation of the right security systems to make sure that every single part of the home is supervised and they can alert the authorities when necessary. Homeowners won't have to be worried about being away from home.
Monitoring Your Home Remotely
Having an update of what is going on in your home even when you are away is one of the greatest benefits that modern security service technology gives. Homeowners can link the system to their smartphones and track what is going on back at home any time. Actually, some systems even enable control of appliances for the home from remote control locations, enabling you to turn lights on or off, lock and unlock doors or windows and the list goes on and on. With real-time live updates, you will know or control what is entering or leaving your house.
Many homeowners think that a swift response time is important to stop a criminal activity. However, did you know that a security expert performs a more important role in forcing intruders away when compared to a fast response from the law enforcement officers?
Even though many people think that their home is secure, it is essential to note that safety of the building or home is still at stake. Home security risk assessment is the process of analyzing the security of the residential place and detecting the interstice that may possibly be dangerous to everyone. The purpose of security risk evaluation is to strengthen home security to prevent any criminal activities.
It is best to seek the services of professionals who provide alarm response security in Montreal for risk evaluation. Below is a quick look at how security experts can help with home security:
Detecting Entry Points That May Have Been Compromised
Before implementing a security system, it is essential to examine the locations that criminals may have access to your premises. A good approach to reduce the security risk is always to limit the number of entrances.
Enhance Entrance Security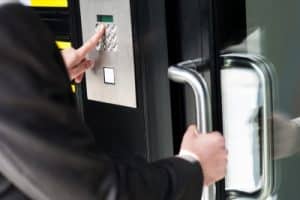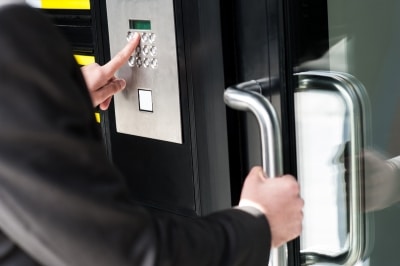 The entrances, mostly the main entrance, must have security cameras. Faulty equipment and damaged hinges pose security risks. The front gate must be well-lit and well-maintained.
Visitor Logging System
Visitor logging system is a very useful way to keep the record of individuals who come and leave from your property. Also, it assists in deterring trespassers. An electronic visitor management system that tracks visitor details and identification is a must have for multi-home residential homes. Apart from secure gates, you also include the visitor logging system as well.
Safety for Valuable Items 
Costly items are attractive to burglars. They include your car parked in front of the building or maybe the fancy lamps installed in the front or back side of the wall. To avoid this problem, you can have your recreation area built close to your garage or within the building, or transform the basement into a parking place for multi-home properties.
Safety Exit
Any home without guards is often at the risk of being attacked, despite more security steps to make sure everything is okay. It is important to construct an emergency exit from the building so that the family can escape common types of security breaches.
How Alarm Response Experts Can Help With Home Security

By implementing an alert system on your property, you are able to protect your people and belongings inside the property. But it is essential to also reflect on the options available for alarm performance. Here is what you can get from alarm response security services.
• 24-Hour Response Advantage
Security alarm system companies work throughout the day. When choosing an alarm response company, make sure that you select a company that provides 24-hour service. The company must be able to react to an alert in the day or night in order to protect the property and ensure that any breaches are analyzed. Choose a company that has been offering the services has years of experience in the industry.
• Reporting a Valuable Asset
Whether you are a homeowner or you have an industrial property, it is important to get access to the latest information about what is going in the building. Working with security alarm response professionals who offers reporting services is an advantage to ensure for property owners. Make sure the company you choose to work with is committed to protecting your property and be sure you will be regularly updated on what is happening and why it has happened.
Security systems have been in use for a long time now, and with the noticeable advancements in technology, these systems are now providing a heightened sense of peace and security both at home and at the office. With security guards and alarm response security services, both workers and families can certainly feel safer.
More and more people are now depending on rented housing. With this, landlords have a responsibility to ensure that their tenants are protected at all times. Below are some of fundamental things property owners and renters can do to keep their property safe. Let's find out more about boosting safety in a leased property or home.
Change The Locks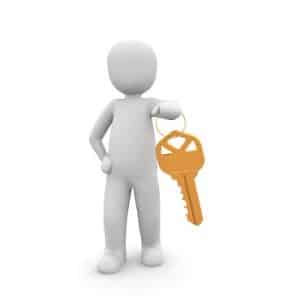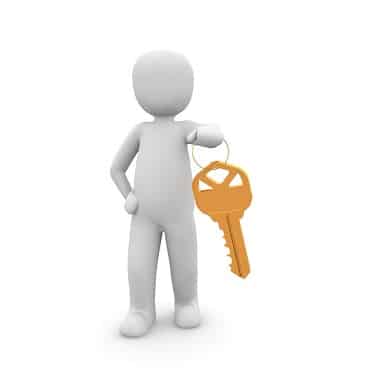 From the time you get the keys to your property, you should make some changes to make sure it is safe to stay in, without delay. If this is not done, it might mean that previous property agents or builders have access to the home without your knowledge.
In case you have tenants, make an extra set of keys. You should not wait until tenants ask you for an extra set of keys. Rather than providing them the master keys, give them keys to rooms that they have specific access to. This is necessary to mitigate the risk of them misplacing their key. It would be a hassle if you need make a replacement. Losing one's keys also increases the risk of criminals stealing the lost set of keys. There is a chance that they may know where the keys lead to.
Lighting Positions 
Whether or not your property is leased by renters or for commercial use, correct lighting is a highly dependable way to safeguard your place and make tenants feel protected.
A light positioned near pavements, gates, or in the back of the building may deter potential criminals from committing a crime. Those with ill intentions are more unlikely to break into a property in a well-lit area. You could also install lights that come with motion detectors. This will boost the security of properties that may be empty for an extended period of time.
Open Fire Risks 
Every year property owners have to make sure gas checks are performed. If you are renting a property out, make it clear in the tenancy agreement that smoking is prohibited inside the industrial building.
CCTV
It is important for landlords to install CCTV systems. Cameras are an excellent way to monitor suspicious activity around your property and detecting crime before it happens. Try to put up signs that alert people that they are being monitored.
Hire Security Guards
Safety is an issue no matter where you are.  Therefore, it is beneficial to hire security guard and patrol services in Montreal as a noticeable deterrent is the most efficient protection against criminals. Security guards provide your property with human presence that helps disrupt the plans of burglars. In contrast to security equipment that is usually expected, guards have different tactics to make it harder for criminals to forecast where they will be at any time.  Security guards are smart and well-trained also identify potential risks and security dangers, allowing you to cope with all these issues in advance. A guard reports anything wrong and can fix many simple complications while on duty.
Security guards also possess the ability to detain anyone who trespasses your property. They also make sure that your security systems are in working order. Security system maintenance is definitely part of the guard's work.
Using Guards Efficiently
If you choose to use security guards for your property or business, here are some tips to help you maximize your budget:
Make sure the guards are licensed to offer security if you reside in a state where licensing is a must. If you would like your guards armed, you need to acquire additional licenses.
Consider putting digital sensors around your home that your guards can use to keep your home secure. The system can also help you keep an eye on your guard's actions to make sure they are patrolling the property efficiently.
Do enough research about the companies you are want to use. Speak with other customers that have used that organization in the past and see how pleased they are with the company's performance.
The private security sector has been experiencing steady growth in recent years, offering both physical safety and satisfaction to customers. However, while there exist a wide variety of companies and individuals who need the service of security guards, there is one question that is hardly answered: do you need an armed or unarmed guard?
A security guard acts as a barrier to criminals, but, an armed guard is seen as a huge risk from a criminal's perspective. This means that fewer offenses will happen. Oftentimes, crooks who are looking for an easy target will find any place that has armed guards more different to target.
Here are some of the ways you can benefit from the services and expertise of armed security guards.
Duties of an Armed Security Safeguard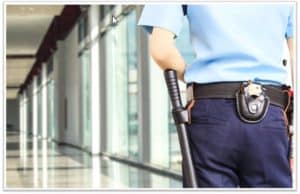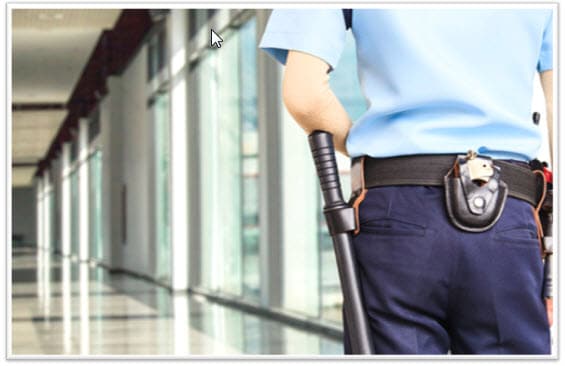 One of the main responsibilities of armed security guards is to protect all those who are around them.  Some of their known duties include being hired to protect valuable artifacts at important institutions, facilitating daily reports to their superiors, operate body scanners, transporting valuables from precious metal mining companies and banks, and more!
Security For All

Whenever there is a gun, often there is a risk for loss of life. Either the security official can face the loss of life or the harmless bystander could get injured. No one is sure of what could happen when weapons are applied.
When a company allows guns to be used by security guards, they first have to make sure that the security guard is properly trained. However, there are several independent guards who are not properly trained. In this case, it is a risk or responsibility the security guard. They may be risking the lives of individuals around and the guard may not sure if they have the right training.
Crime Prevention

A properly educated armed security guard can help add another level of protection level. Someone who is not trained can only trigger damage and frustration. Using the gun when suitable and doing that with common sense can help alleviate some of the dangers involved in these cases. There are dangers and duties associated with having a security guard at your workplace. Essentially, they are putting their lives at risk every day to safeguard something.
Security guards deter crimes as they are taught to evaluate any kind of suspicious activity. In this manner, they can stop anything bad from happening. Having armed guards also sends a note to delinquents that you are serious about safeguarding your company or property and thus preventing them from making your company their target. They also may notify local law enforcement when crimes are likely to happen. Professional and certified guards are trained to manage emergency circumstances, and they know how to respond to different situations, such because of robbery and harmed people.
Conclusion

Security guards utilizing their skills are able to manage crowds of people in the right way and handle anything that looks suspicious before something wrong happens. However it t is also important to know that to ensure 100% security is impossible no matter the kind of security that you have. Security guards offering building security in Montreal can use their skills to prevent and minimize robbery and criminal attacks. Feel free to hire armed security safeguards that have been trained and certified as this is one of the most effective ways to keep your office or home safe!
Security guards are necessary because they can ensure the safety of people in concerts, airports, and other events. They can also safeguard artifacts from getting stolen and protect buildings from potential criminals. Let's find out if you really need security guards!
Security Guards Ensure Safety for Everyone during Your Event
In concerts, there are many people who would like to get on stage or sing with the music group or artists, yet no one can tell if everyone looking to get on stage has that exact purpose in mind.
Security guards can keep bands secure from people with dangerous intent. Trained guards also seize drugs from those using them illegally at live shows.
This can help keep the place secure as some might feel uncomfortable when it comes to drug users, while others might be allergic. At big events, the security personnel can protect celebs from getting injured by the crowd. They will usher in celebrities from their cars, making sure no one gets too physically close to them. Celebs are always ready to interact with hundreds of thousands, and people always want to talk with them.
But, some will choose to do this in a dangerous way, like try to actually assault them. Security officials play an essential role in protecting the celebrities. Simply by protecting the superstars, they make sure that followers will still be inspired by their favorite celebrities and never experience loss of life due to a fatal assault.
Security Guards Are the Best for Airport Safety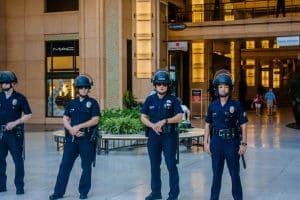 Hundreds of people go through the airports every single day. Not all people are an innocent tourist going from one destination to another, and security guards help pick these individuals from the rest. They can also risk their lives to search for bombs, monitor cameras, search for weaponry that evil-minded individuals use to hurt harmless civilians. By risking their lives, the guards help people going through the airport get to their destinations safely.
Protecting Premises 
Security guards work during the night to ensure that important premises such as museums do not get broken into. They work to protect invaluable artwork from theft. It is very brave that guards can work at night to protect you and your property. It is crucial to ensure that you are safe at night, and security guards play a huge role in this.
Security guards work as doormen for apartment buildings, making sure that tenants are secure. It is important because they are preventing any kind of destructive activity from reaching the residents, and if they see something dubious they will report it.
If an angry guy gets into the building running after a woman and a guard halts him, that guard might have saved that woman from domestic violence. Trained guards do not just stop crime; they can also help people from being scared.
Security solutions in Montreal are important in any community. The guards are trained to ensure a safe place for everybody. Overall, security guards help our world become a secure place by risking their own lives. People at shows, airports, red carpet events, and many other locations are all safe and sound because security officials are protecting them.
Conclusion

Simply by guarding places like schools, businesses, banks, and other important places, or simply by protecting people like college students, celebrities, politicians, and even chief executives, security guards show that they play a significant role in the world. That is the only worry that they have to keep in mind, and if they do not do that, the place around us could be very risky and dangerous. This is why security service is very important nowadays.
When organizing an event, it is important to plan how you will manage the crowd. Managing a crowd requires skills because not everyone will behave as expected. It needs monitoring through the use of CCTV cameras and guard security. This is because security guards alone cannot manage the entire crowd at all times.  Depending on the size of your event, you need to hire enough guards who can tighten up security and ensure everyone is safe and secure. Do not make the mistake of organizing an event without security guards. Without security, anything bad can happen. Here is what security guard can do for you during your event:
Prevent Intruders and Gate-Crashers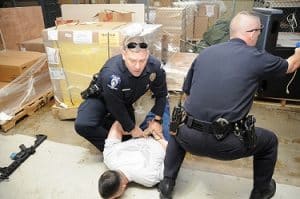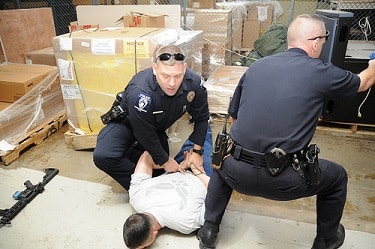 In most events, you will get the uninvited people who try to be part of your event. Such people can even use force to make sure they are part of your event. Security guards can prevent such intruders and ensure only your invited guests gain access to your event. With guards on your event, you can be sure that your event will be smooth and enjoyable.
Crowd Control 
Planning a party of any kind can get disorderly if there is no appropriate crowd management. The probability of commotion issues is much more likely to happen if you have alcoholic drinks at the event. People can get drunk and cause problems. A big crowd, generally, could get hard to manage even if there is no alcohol in the event. Along with offering total protection, therefore, security guards can also help in controlling the crowd and maintain discipline in your event.
High-Profile Guest Security
When you plan to invite high-profile people and celebs to your party, hiring security officers from a reputable security guard company in Montreal is important. There are many of risks of the security and safety of the high-profile guests and protecting them is your responsibility. Security guards at entry and exit points can easily prevent unwanted or armed people from getting into the premise. In addition, security guards hired for the security of guests make sure no one comes close to the guests.
Prevent Undesirable Media Access
When you organize big occasions that have invited celebrities or VIPs as guests, the media may have their eyes on the event. If they are not asked to cover the event, they will try to get in the event premises to cover the big event. Handling such undesirable and uninvited press individuals can be difficult as they might even do negative publicity of your event. Under such circumstances, security guards can come to your rescue. They can manage such individuals and stop media and press from entering and causing disturbances.
Security Breach
Security breaches are serious issue that can result in accidents. If there are no guards, it is possible that intruders take advantage of certain costly equipment or spy on your event.
With the help of a video monitoring system and a team of security guards, you will be able to keep a close eye on each and every detail of your event. You can also use the recorded footage as proof during cases of legal disputes.
Emergency Situations 
Emergency situations that you cannot control include a fire, bomb blast, or a sudden accident. Ensuring the safety of eventgoers should always be your primary concern. By hiring security guards, you can deal with any kind of emergency situations efficiently. Security guards are properly trained to handle every single crisis circumstances and know how to get people out securely.
Now that you know how hard handling the crowd and staying away from undesired entries to your event can get, you need to consider hiring professional guards for the benefit of your event. Make sure you hire the right security guards to ensure complete security and safety.
Business buildings happen to be the most affected by no matter how small the earthquake is. The taller property, the more susceptible it is to earthquake damage. That is owners must have an earthquake to make sure they guarantee the security of everybody inside.
Companies providing security guard and patrol services in Montreal play an enormous part in implementing these types of programs and ensuring that people are safe before, during, or even after an earthquake. Here are a few ways security guards will help:
Prior To The Earthquake
Seismic activities happen to be documented and reported every now and then. Security guards are always up to date and notify each time a seismic activity is reported.
Security guards can examine the rooms, corridors, pathways, and additional parts that can easily be used to evaluate someone.
The security guards can also remove other things that could cause accidents during the earthquake.
Through The Earthquake
Security guards will help ring alarms when there is an earthquake. By doing that, people will get informed that there is an earthquake and will move to a safe place.
Security guards can also help in controlling people in the building and making sure they are following the right earthquake safety rules.
Security guards can help kids, seniors, and women who are pregnant during the earthquake.
After The Earthquake
Security guards make sure there is a record of people arriving in and leaving a building.
Thus, they can use the information to find the number of persons who were in the building to see if there is somebody missing.
Security guards work with local emergency teams to search throughout the building to save lives.
Security guards will inform occupants or tenants when it is secure to return to the building.
When it comes to earthquakes, there are basic things you can take to make yourself safer. The information below is designed as a guide on what to do before, during, after an earthquake.
Have A Plan Of Action Before An Earthquake Strikes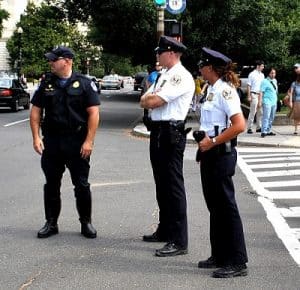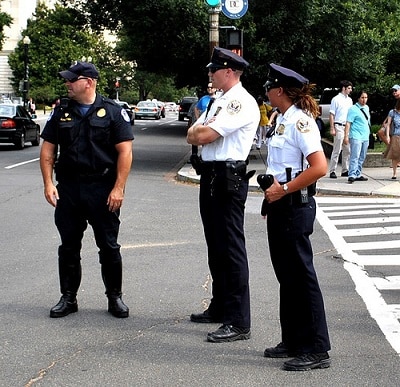 Determine the safe locations in every room; don't be caught off guard when an earthquake strikes. Make sure to have necessary supplies when your family members need them. Make replications of important documents and emergency kits.
Try To Make Your Home Earthquake-Proof
A huge earthquake by itself will not have a great threat. But the result it has on the objects around the area. The floor might shiver strongly and trigger heavy items to fall. In fact, the majority of injuries during an earthquake are triggered by objects dropping on people. Ensure that everything anything that may cause damage is in the right position! Remember that nothing is certainly too heavy to move during an earthquake.
Drop, Cover, And Hold 
Just like when you find yourself burning, there are specific actions you should consider to take when you are in an earthquake: Drop, cover, hold!
Drop on all fours. You will certainly not harm yourself from falling. Staying low keeps your face, and body organs safe from different items.
Cover yourself. Get under a piece of furniture like a desk. If there is no desk, choose a wall or room with no items that will fall on you. Make sure to cover your head and neck all the time.
Hold your situation! If the earthquake starts to move the furniture and other items, be sure to grab something to cover your head.
Be Prepared Post -Tremor
Small earthquakes that follow big ones can be risky because they will hit when people think they are secure and let their secure down. Earthquakes can break gas pipes and leak toxic and burnable gas. When an earthquake occurs, make sure both you and your family members are well protected to the best of their capability. Try to alert security guard and patrol service companies when possible to expert support.
There has been a change in the way many companies think about personnel-related support functions in both big and small companies. This change is to their core proficiency and involves external service features that are not related to the company. This change is especially common with security services.
Businesses of almost all types which offer the protection and security of their workers, customers, and assets are seeking trustworthy security service suppliers to work within their security programs. In today's time, a highly effective security system is not always a company security official!
The risks and security concerns in our society today demand extremely positive security systems that also offer: professional training programs with important site/industry specific schooling and emergency/disaster skills.
Control

Many businesses think that by utilizing a contracted security firm they are going to lose control over their security division. This is simply not the case with professional security companies. All that makes a security program: both training and site specifications are created and changed on a required basis to match the requirements of the customer and to meet security goals in the most accurate manner possible. Reputable security experts should be able to provide recorded training and agreement compliance audits regularly to ensure this.
Quality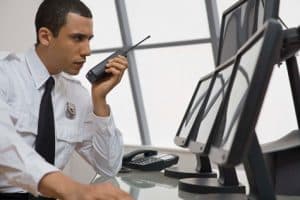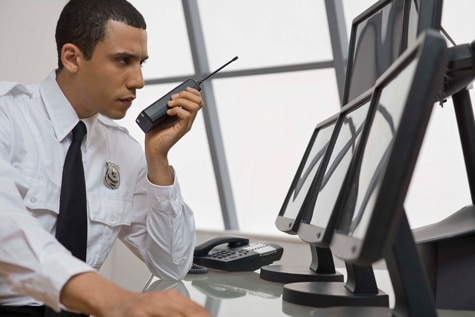 While finding a trustworthy company in the pool of security companies could be a problem, there are several companies that offer security services in Montreal, who work in an extremely professional manner. These are companies that do enough qualifications checks and have a serious team hiring process.
Delegation

Many security experts warn that changing to another service provider will mean low value for their business, much less control over this program, or could possibly loss of their jobs. But a change to a security contract may have a contrary impact.
Security managers who delegate their protection system know they are more need to dedicate long hours to deal with the daily burden of controlling security officers. They offer their skills in more effective ways through creating site cost reducing applications, creating crisis programs, and boosting the performance of their security software. This raises their worthwhile reducing their security headaches.
Retention

Change to a security company agreement does not always mean losing your well-established security team, contract companies certainly maintain the present staff as desired as long they will satisfy the needed skills and company requirements. The company will work to make sure there is a simple changeover.
Competition

With many companies competing for business and doing this with better technology, it is essential to have a workforce that is completely focused on enhancing a company's primary service. For instance, a roofer materials producer most probably will never improve its placement in the markets because of the attempts of the in-house security officials. That is many company managers decide to use trustworthy contract security companies, just like to be their very security experts to allow them to concentrate on their particular business goals.
Liability And Cost

So how much will it cost? Understanding the total costs of the current procedures enables security experts to assess and clarify all details to make sure that contracted choice will make more sense for your business.
Generally, the price of a security protection program can be compared to or less one company's proprietary security plan budget. However, the more security provided, in addition to the removal of other hidden costs will reduce a company's long-term expenditure. Extra costs include overtime salaries, company uniforms, recruiting and history check costs, teaching, supervision of staff for payroll solutions and depreciation of gear.
Business property management has its own set of requirements in terms of ensuring the security and well-being of occupants. It is incumbent upon commercial property managers and owners to ensure that their property meets correct jurisdictional safety requirements.
Building rules, federal government provincial and municipal, open fire requirements, electric requirements and occupational security regulations all have a stake in the whole home safety assessment.
One of the most important components is work-related security. For commercial buildings, it is important to realize that commercial home protection policies will certainly overlap rules regarding work safety practices, which direct company owners to make sure that work environments are secure.
Since there is absolutely no single catch-all set of rules associated with commercial property safety, it could be hard for the property or homeowner to get a feeling of precisely what is necessary. As there is a lot that is needed by the government, working with a property security consultant in Montreal will help simplify the job.
To make sure that you are correctly protected when it comes to essential safety requirements, we have compiled a list to assist the property owner do a self-audit. While this is simply no alternative for appropriate home inspections, it will help to underline areas where protection laws might not be fulfilled.
Performing a Safety Review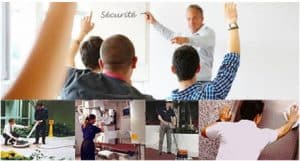 Using the services of a property safety inspector will be a smart investment. Not only does it explain areas where safety is a concern, it will assist you to limit property liability over time.
It is recommended that homeowners conduct their own basic safety audit. By doing so, it is possible to discover safety infractions and correct them before they turn into a substantial concern.
The first part of performing a security audit entails an evaluation of risk. When doing the check, the following factors must be taken into account:
Know who is in danger of injury
Determining whether right safety precautions are adequate
Identifying if the house conforms with relevant rules
The potential risks may be further subdivided into the following:
Not likely to cause a major accident or damage
Feasible to trigger an accident or injury
Prone to cause a server incident or damage
Most likely to trigger an accident or injury
When these things have already been taken into account, it is time for to begin the basic safety study of the commercial property.
Fire Safety 
Authorities regulate fire codes that all buildings in particular jurisdictions need to comply with. Buildings have to adhere to fire codes. City rules may possibly apply too as well. Fire-safe practices are among the primary areas of concern for any business property owner. Make certain that the property contours to all relevant rules are important.
Electrical

Just like open fire rules, there are codes in place governing power systems. Electrical security rules happen to a commercial responsibility.
While wrong electric contacts and wiring can mean fire risks, they may cause potential personal injury through electric shocks. Wrong electric systems may also lead to other safety problems.
Sanitation

The amount of sanitation necessary for commercial property is different depending on the kind of what is taking place. However, there are minimum standards that are a must under federal laws.  Generally, sterilization is an essential basic safety requirement, since it has the probability of negatively affecting a property occupant's wellness.
Summary
There are many issues to consider when performing a commercial property safety review. Joining hands with an expert home safety inspector is extremely important. The expert will help analyze the condition of the property and decide where security requirements are not followed.
The world of conducting security audits can be very complex. There are many people involved in this aspect. Come to think of it ensuring building security can be very critical. Security audit will help locate situations that can threaten not just the facility but the operations as well. Since this has a very large scope, there should be more than one person attending to this matter. In the world of conducting security audits, the building manager has the following roles to play.
Planning the process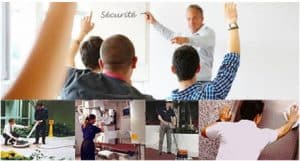 The building manager must get involved in the planning process and must be part of identifying how the organisation can respond to disruptions and potential threats. Part of the plan is to make it a point that physical modifications may be considered to protect the facility. Developing a response plan will also be critical in this stage. All these are part of the roles played by the building manager.
Identifying facility threats
It is important for the building manager to learn how to identify facility threats. This is the key to determining how intense the audit must be made. Identifying threats will depend upon the activities involved in operating the building. The manager should take a different approach if the building offers public service or commercial activities.
Assessing the facility's susceptibility to attacks
It is also a building manager's role to make sure that a facility's susceptibility to attack is assessed. Alongside this, it is his task to know if a disruption will have an impact not just on the facility and its occupants but anything beyond that. From here, solutions will be made including making sure that unauthorized people will have second thoughts barging in to the facility.
Keeping in touch with occupants
This means taking time out to talk to occupants and know what their concerns are. From here, the building manager will be able to easily identify what the potential threats are. When he becomes open to this thought, occupants will not hesitate to voice things out in case they feel there are security problems during a particular time.
Learning about access points
A building manager must be able to identify access points where the intruder may easily come in. He has to learn this to be able to identify security measures that must be in place. He will make it a point that these areas are guarded very well so as not to compromises overall building security. He must likewise know which of these access points are easier to control and which ones are not.
Initiating a building security audit
This is definitely one of the most important roles played by a building manager. He should take on the task to inform the audit team about the reasons behind why security audit is needed. Consultants will definitely be more than willing to lead this effort and will also provide guidelines as well as suggestions that will help improve building security. Working hand-in-hand with building managers will give consultants access to more specific technical details on-site.
Other roles 
The building manager is also involved in knowing weak points within or outside the facility. He must see to it that old components are replaced to meet the building code. He must make it a point that he knows the impact in case they decide to shut down the building due to threats.
There are indeed a lot of roles that a building manager should play when it comes to handling security audits. Of course, he cannot do the job alone. He will definitely get a lot of help by partnering with a professional security consultant in Montreal.