Building Security Mistakes You Must Avoid
Building security is crucial as it is not only about protecting just the property, but the occupants within the building as well. Many a times, however, security can be compromised especially when important elements are forgotten. If you want to make sure building security is enhanced while ensuring complete peace of mind for everyone, you should avoid the following building security mistakes.
Being lax when it comes to enforcing ID requirements
It does not really matter if you are protecting a residential or commercial building. What matters is you make sure that you strictly enforce the ID requirements before anyone can gain access to the property.  Many times, you may just allow friends to come in without surrendering their IDs at the guard house. This is because of the fact that as your friends, you already trust them. Security guards, on the other hand, may be very shy to ask an ID from an executive or those in higher authority. This may sound tempting to do but make sure you enforce the requirements to keep the integrity of the security measure.
Lack of security on all entry and exit points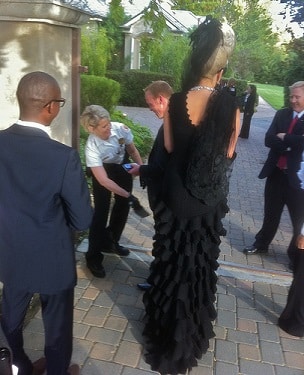 Many buildings have several entrances and exits. Failure to secure any of these entrance or exit points will put the building at risk. In line with the presence of a security personnel on each spot, make sure there is a surveillance system or monitoring device in each. Make sure also that there are fewer entrances in the building to control access from intruders or outsiders.
Don't trade security for aesthetics
Oftentimes, building or infrastructure owners will always want to make the place look clean and beautiful enough to attract consumers. Some of you may think that it will be good to place security cameras and other monitoring devices in spots where the overall look of the building will not be compromised. You have to admit though that there are instances when situations call for security system installation in odd areas. Forget about whether the camera will look odd on that spot. Always think of how to secure your assets and your visitors instead.
Failing to understand how security systems work
Investing in security systems can be very expensive. If you want to get the most out of it, you have to make it a point that you understand how each component of the system functions. You also have to make sure that everyone who makes use of it understands it. Nothing can go worse than an underutilised security system. Make sure that security personnel gets training on how to handle these devices. They have to undergo such training to keep the building safe at all times.
Forgetting to enhance security in most important rooms in the building
Sometimes, it is not enough to just secure entry and exit points in the building. There are certain rooms requiring the same attention you give these points. Examples of rooms requiring extra security are those where you keep important and confidential documents in. Using biometric access systems will be a good strategy to start with.
Don't go overboard with security measures
Some of you may presume that the more security systems you install, the better it will be for your building's protection. The truth is that this will cost you more and it will not really work to your advantage. If you want to achieve better building security then you only need to cover the most important aspects of your business when it comes to security system installation or else the one operating the system will just get confused.
If you want to achieve stellar building security in Montreal, do feel free to contact us. We can help you make sure that all your assets and patrons are safeguarded with our services and products.
Comments Off

on Building Security Mistakes You Must Avoid