A Step-By-Step Guide To Perform A Building Security Audit
Hiring private security to keep the building secure or installing the most modern security system is not a guarantee that the entire workplace is safe. You have to make sure that there are experts who can help you audit your building's security. This is not just simple building inspection or internal control review. There is more to that in this process. Performing a building security audit includes the following essential steps.
Ask what the audit is for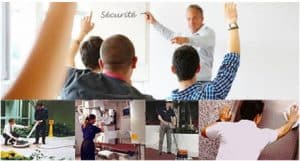 When you ask what the audit is for, you must be able to clearly identify specific objectives that you want to achieve in the entire process. Eliminate any redundancies to make sure that your plan of action will be attainable within the timeframe you have set. Focus on what has to be done to prevent burglary and to protect your clients. Think of how the property can be safeguarded from intruders. Learn how you can protect your employees' belongings as well.
Be specific with the scope of the audit
Specify the parts of the premises that should be covered by the audit. Will it be the whole building or only a specific area or department? Specific areas of concern should be determined most especially if you have to reinforce security measures and policies right away.
Establish a clear set of criteria
This will include standards that have to be implemented in the course of the audit. Specifications for thief-resistant locks, alarm systems and open mesh steel fences are just some of the areas you should set a criteria on when formulating strategies for risk prevention.
Be specific with audit methodologies
Specifying methodologies will mean having a clear statement of methods that need to be used in the building security audit. This will help assure that every member of the team performs the audit in accordance with the plan. Examples of methodologies include using survey questionnaires for occupants as well as interview with the officer-in-charge. Interviewing the staff to get first-hand information is also an example. Reviewing procedures and policies will also form part of the methodology.
There should be a set time from the planning to its execution
An action plan will require you to specify the date needed to complete a specific action. It can include the planning stage as well as the set date of completion. Time frames for submission of reports as well as intended follow-ups on implementation of recommendations should also be included in the consideration.
Perform any security risk analysis
When doing so, you have to consider the different departments covered by the security audit since risk analysis can vary from one area or department to another. All department members should answer the prepared questionnaires. From there, you should summarise the results of the questionnaires.
Compare the result with the policies in place to see if they are complied with accordingly. You should also test if the security procedures are reliable enough for the current workplace setup. Conduct an interview if you need more information. You should also identify areas that are most susceptible to risks or threats. Document all observations and specify any deviation from policies and standards.
Evaluate the premise's physical structure
Evaluating the premises will help you determine if existing policies are enough even with any alteration or improvement you have made to the building over time. You may need to improve these policies depending on the result of the evaluation. You may need to institute more security checkpoints and personnel or add more monitoring systems as the case may be.
Performing a building security audit can be more complex than you have imagined. It is not about gathering data today and implementing changes the next day. In this case, you will need the help of a security consultant in Montreal.
Comments Off

on A Step-By-Step Guide To Perform A Building Security Audit