5 Workplace Violence Red Flags You Should Never Ignore
Incidents of workplace violence hardly ever occur by surprise. More often than not, there are red flags which employers either fail to recognize or simply ignore until it is way too late. The worst part about workplace violence is the fact that by the time it happens, one often can do very little to save or curb the situation. You therefore end up in a bad situation as an employer, where you have the most advanced security systems but no plan at all when it comes to workplace violence prevention. It therefore makes sense to invest, not just in alarms and motion sensors but also in employee training as well as security guard training on what it takes to spot symptoms of workplace violence and prevent the same. Look out for these signs:
History Of Assault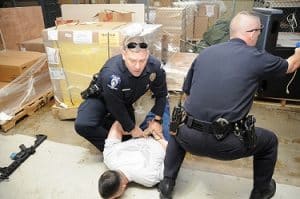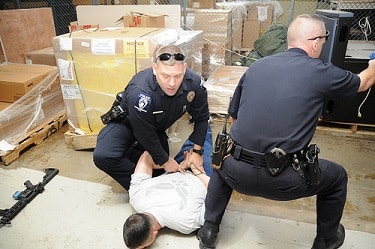 When you employ staff members, you will need to have a historical record on them. Be sure to request for an updated criminal record annually if possible. This will make it easy for you to monitor employee behavior and in the process, spot anything that may be unusual. Be particularly keen on an employee whose productivity suddenly diminishes for no good reason. Be overly cautious too if the employee develops a negative attitude at work and becomes rude to fellow colleagues.
Firearms
This may sound obvious but it is not. You should never allow your employees to report to their workstation with their firearms. There are, of course, exceptions in special cases. Then have a list of all employees who have firearms. The best you can do is to have gun safes at a location you can easily monitor. Be sure to also have a security guard company with personnel trained in firearm disarmament in emergency situations. Most security guard companies in Montreal can provide this service, so be sure to take time to hire one that can actually carry out disarmament within the shortest time possible and without casualties.
Listen To Your Employees
Like already mentioned, workplace violence hardly ever crops up by surprise. There will always be red flags. One common red flag has to do with complaints from employees directed at a specific colleague. Listen then take action as soon as you can. Complaints that add up over time could mean an employee is mentally disturbed, irritated or even suicidal. Be concerned and reach out to the employee concerned.  Be strategic about it as most disturbed individuals can become violent when confronted about their behavior. Be sure to also protect the employees raising the complaints by keeping them anonymous.
Drug Abuse
There is always a thin line between drugs and violence. With that in mind, monitor your employees who may have had histories with drug addiction. Have a zero tolerance policy on alcohol at the workplace.  While at it, examine how conducive the workplace is to your employees. The last thing you would want as an employer is to have an employee get into depression because of work. Fatigue at the workplace can easily make one feel frustrated. Bouts of anger and frustration may then follow which may lead to violence at the place of work.
Visitors At the Workplace
It is normal to have people visiting your workplace. However, some visits can easily turn into a violent encounter. An employee getting visited at odd working hours or too many times by a person who is either violent or arrogant can be a red flag. Always have security guards scan visitors diligently and look out for visitors who look visibly disturbed.
Other Red Flags
There are other red flags that may not be so common. A jovial individual who suddenly becomes a loner and develops keen interest in firearms is never a good sign, for example. The same can be said of an employee who blames fellow colleagues, reports late to work and threatens to harm others.  The employee may also make statements that reflect paranoid thoughts.
Then by all means, have a proper channel through which your employees can channel complaints. This should always be done anonymously to avoid victimization. When all is said and done, the office should be a protected place for all your employees so that everyone can feel safe at the workplace.
Comments Off

on 5 Workplace Violence Red Flags You Should Never Ignore