4 Cost-Effective Security Video Surveillance Strategies To Opt For
Video surveillance systems are an effective tool when it comes to deterring criminals or even catching those who have committed a crime. While external systems are important, cameras set inside a building are helpful in guaranteeing the security of all within the premises. That being said, a lot has been said about cutting costs when it comes to commercial building security in Montreal. There have been a lot of books, conferences and webinars on cost-efficiency analysis. However, it is simpler to produce great results without spending a lot of money, which is also a critical mission of enterprise security service management. Here are some strategies to consider when it comes to reducing costs in security video surveillance.
Utilize updated security video surveillance technology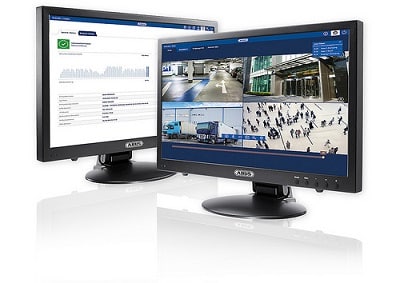 Update your simple motion detectors with the current crop of security cameras and video surveillance systems. You do not have to worry about the cost as the prices of these systems have come down in recent years. Depending on the features you are looking for, there is always something to settle for that can suit your requirements.
With updated security camera systems and video analytics, commercial building owners are able to limit false alarms, and make captured videos more searchable when required. In this way, the security service providers and building management are able to receive more accurate notifications and find the videos they are looking for much faster.
Opt for a scalable security video system
Commercial building owners need to concentrate on security platforms that are easy to scale up and work with diverse security systems within a single intuitive interface. The system must be able to unify all physical security needs, including access control, video surveillance and also manage possible alarms that are set off by the perimeter intrusion systems. Moreover, this system must be able to accommodate and conserve the existing analog security systems such as cameras, and also card, power and cable technologies from formerly installed access control systems at different spots around the building. By being able to capitalize on existing investment, the building owner is able to save quite a chunk of money.
Access the merits of Power over Ethernet
Power over Ethernet (PoE) distributes electric current over the same cabling that also sustains Ethernet communications. Utilizing PoE helps the building owners to reduce cost and installation time by doing away with a requirement to provide conventional power at every device site. By opting for a more advanced Power over Ethernet technology, the building owner is able to benefit from a security system that is able to handle more devices at the edge, reducing costs while at it.
Evaluate techniques to store and recover videos
A good security system covers network video recorders, encoders, cameras in addition to client systems such as physical security information management systems, video management systems, and also building management systems. One thing that should be noted is that security video systems are more closely integrated with a diverse business and security systems, meaning that storage mediums and standards are a critical part of video security surveillance systems. From hard disks, to cloud, to virtual systems, there are multiple storage techniques and devices that can be opted for. Nevertheless, opting for a quality storage system is a great idea and that will prove cost efficient in the long run.
Comments Off

on 4 Cost-Effective Security Video Surveillance Strategies To Opt For