Posted on: In:
Blog
|
Comments Off

on How Security Guards Can Help During Earthquakes
Business buildings happen to be the most affected by no matter how small the earthquake is. The taller property, the more susceptible it is to earthquake damage. That is owners must have an earthquake to make sure they guarantee the security of everybody inside.
Companies providing security guard and patrol services in Montreal play an enormous part in implementing these types of programs and ensuring that people are safe before, during, or even after an earthquake. Here are a few ways security guards will help:
Prior To The Earthquake
Seismic activities happen to be documented and reported every now and then. Security guards are always up to date and notify each time a seismic activity is reported.
Security guards can examine the rooms, corridors, pathways, and additional parts that can easily be used to evaluate someone.
The security guards can also remove other things that could cause accidents during the earthquake.
Through The Earthquake
Security guards will help ring alarms when there is an earthquake. By doing that, people will get informed that there is an earthquake and will move to a safe place.
Security guards can also help in controlling people in the building and making sure they are following the right earthquake safety rules.
Security guards can help kids, seniors, and women who are pregnant during the earthquake.
After The Earthquake
Security guards make sure there is a record of people arriving in and leaving a building.
Thus, they can use the information to find the number of persons who were in the building to see if there is somebody missing.
Security guards work with local emergency teams to search throughout the building to save lives.
Security guards will inform occupants or tenants when it is secure to return to the building.
When it comes to earthquakes, there are basic things you can take to make yourself safer. The information below is designed as a guide on what to do before, during, after an earthquake.
Have A Plan Of Action Before An Earthquake Strikes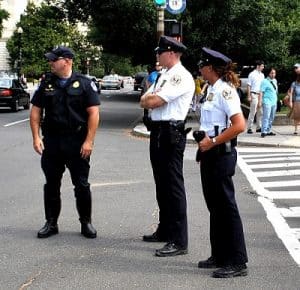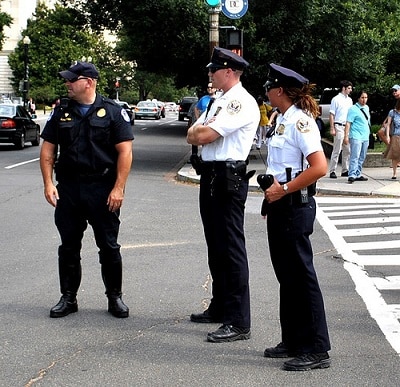 Determine the safe locations in every room; don't be caught off guard when an earthquake strikes. Make sure to have necessary supplies when your family members need them. Make replications of important documents and emergency kits.
Try To Make Your Home Earthquake-Proof
A huge earthquake by itself will not have a great threat. But the result it has on the objects around the area. The floor might shiver strongly and trigger heavy items to fall. In fact, the majority of injuries during an earthquake are triggered by objects dropping on people. Ensure that everything anything that may cause damage is in the right position! Remember that nothing is certainly too heavy to move during an earthquake.
Drop, Cover, And Hold 
Just like when you find yourself burning, there are specific actions you should consider to take when you are in an earthquake: Drop, cover, hold!
Drop on all fours. You will certainly not harm yourself from falling. Staying low keeps your face, and body organs safe from different items.
Cover yourself. Get under a piece of furniture like a desk. If there is no desk, choose a wall or room with no items that will fall on you. Make sure to cover your head and neck all the time.
Hold your situation! If the earthquake starts to move the furniture and other items, be sure to grab something to cover your head.
Be Prepared Post -Tremor
Small earthquakes that follow big ones can be risky because they will hit when people think they are secure and let their secure down. Earthquakes can break gas pipes and leak toxic and burnable gas. When an earthquake occurs, make sure both you and your family members are well protected to the best of their capability. Try to alert security guard and patrol service companies when possible to expert support.
Posted on: In:
Blog
|
Comments Off

on What You Should Know About Contracted Security And Proprietary In-House Security
There has been a change in the way many companies think about personnel-related support functions in both big and small companies. This change is to their core proficiency and involves external service features that are not related to the company. This change is especially common with security services.
Businesses of almost all types which offer the protection and security of their workers, customers, and assets are seeking trustworthy security service suppliers to work within their security programs. In today's time, a highly effective security system is not always a company security official!
The risks and security concerns in our society today demand extremely positive security systems that also offer: professional training programs with important site/industry specific schooling and emergency/disaster skills.
Control

Many businesses think that by utilizing a contracted security firm they are going to lose control over their security division. This is simply not the case with professional security companies. All that makes a security program: both training and site specifications are created and changed on a required basis to match the requirements of the customer and to meet security goals in the most accurate manner possible. Reputable security experts should be able to provide recorded training and agreement compliance audits regularly to ensure this.
Quality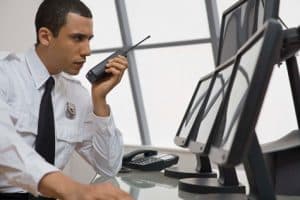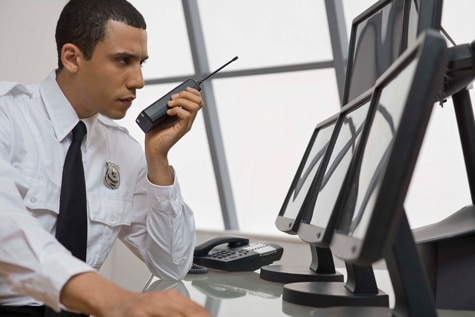 While finding a trustworthy company in the pool of security companies could be a problem, there are several companies that offer security services in Montreal, who work in an extremely professional manner. These are companies that do enough qualifications checks and have a serious team hiring process.
Delegation

Many security experts warn that changing to another service provider will mean low value for their business, much less control over this program, or could possibly loss of their jobs. But a change to a security contract may have a contrary impact.
Security managers who delegate their protection system know they are more need to dedicate long hours to deal with the daily burden of controlling security officers. They offer their skills in more effective ways through creating site cost reducing applications, creating crisis programs, and boosting the performance of their security software. This raises their worthwhile reducing their security headaches.
Retention

Change to a security company agreement does not always mean losing your well-established security team, contract companies certainly maintain the present staff as desired as long they will satisfy the needed skills and company requirements. The company will work to make sure there is a simple changeover.
Competition

With many companies competing for business and doing this with better technology, it is essential to have a workforce that is completely focused on enhancing a company's primary service. For instance, a roofer materials producer most probably will never improve its placement in the markets because of the attempts of the in-house security officials. That is many company managers decide to use trustworthy contract security companies, just like to be their very security experts to allow them to concentrate on their particular business goals.
Liability And Cost

So how much will it cost? Understanding the total costs of the current procedures enables security experts to assess and clarify all details to make sure that contracted choice will make more sense for your business.
Generally, the price of a security protection program can be compared to or less one company's proprietary security plan budget. However, the more security provided, in addition to the removal of other hidden costs will reduce a company's long-term expenditure. Extra costs include overtime salaries, company uniforms, recruiting and history check costs, teaching, supervision of staff for payroll solutions and depreciation of gear.
Posted on: In:
Blog
|
Comments Off

on A Guide To Doing A Commercial Property Security Audit
Business property management has its own set of requirements in terms of ensuring the security and well-being of occupants. It is incumbent upon commercial property managers and owners to ensure that their property meets correct jurisdictional safety requirements.
Building rules, federal government provincial and municipal, open fire requirements, electric requirements and occupational security regulations all have a stake in the whole home safety assessment.
One of the most important components is work-related security. For commercial buildings, it is important to realize that commercial home protection policies will certainly overlap rules regarding work safety practices, which direct company owners to make sure that work environments are secure.
Since there is absolutely no single catch-all set of rules associated with commercial property safety, it could be hard for the property or homeowner to get a feeling of precisely what is necessary. As there is a lot that is needed by the government, working with a property security consultant in Montreal will help simplify the job.
To make sure that you are correctly protected when it comes to essential safety requirements, we have compiled a list to assist the property owner do a self-audit. While this is simply no alternative for appropriate home inspections, it will help to underline areas where protection laws might not be fulfilled.
Performing a Safety Review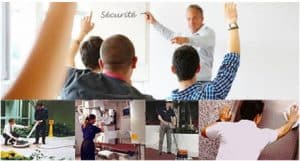 Using the services of a property safety inspector will be a smart investment. Not only does it explain areas where safety is a concern, it will assist you to limit property liability over time.
It is recommended that homeowners conduct their own basic safety audit. By doing so, it is possible to discover safety infractions and correct them before they turn into a substantial concern.
The first part of performing a security audit entails an evaluation of risk. When doing the check, the following factors must be taken into account:
Know who is in danger of injury
Determining whether right safety precautions are adequate
Identifying if the house conforms with relevant rules
The potential risks may be further subdivided into the following:
Not likely to cause a major accident or damage
Feasible to trigger an accident or injury
Prone to cause a server incident or damage
Most likely to trigger an accident or injury
When these things have already been taken into account, it is time for to begin the basic safety study of the commercial property.
Fire Safety 
Authorities regulate fire codes that all buildings in particular jurisdictions need to comply with. Buildings have to adhere to fire codes. City rules may possibly apply too as well. Fire-safe practices are among the primary areas of concern for any business property owner. Make certain that the property contours to all relevant rules are important.
Electrical

Just like open fire rules, there are codes in place governing power systems. Electrical security rules happen to a commercial responsibility.
While wrong electric contacts and wiring can mean fire risks, they may cause potential personal injury through electric shocks. Wrong electric systems may also lead to other safety problems.
Sanitation

The amount of sanitation necessary for commercial property is different depending on the kind of what is taking place. However, there are minimum standards that are a must under federal laws.  Generally, sterilization is an essential basic safety requirement, since it has the probability of negatively affecting a property occupant's wellness.
Summary
There are many issues to consider when performing a commercial property safety review. Joining hands with an expert home safety inspector is extremely important. The expert will help analyze the condition of the property and decide where security requirements are not followed.