Posted on: In:
Blog
|
Comments Off

on How To Prepare Your Staff To Respond To A Security Alarm
For a company, not only does investing in security alarms keep your business premises and clients safe, it will also safeguard the security of your employees. To ensure total security, you need to consider updated industry practices when it comes to commercial building security in Montreal. Find a security company that specializes in alarm response to advise you on the right alarm equipment to install that will suit your business.
It is one thing to install a properly working alarm, but it is another to know how to effectively use and respond to it. Once you have an alarm installed, you need to alert all the employees working in the company and plan a proper training on how they need respond to a security alarm. If any of the employees sees danger and triggers an alarm, the rest of your staff need to know how to react to the alarm to ensure everyone stays safe. These are simple guidelines on how employees need to respond to a security alarm to ensure that everyone remains safe.
Never turn off the system unless it is a false alarm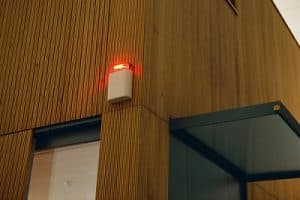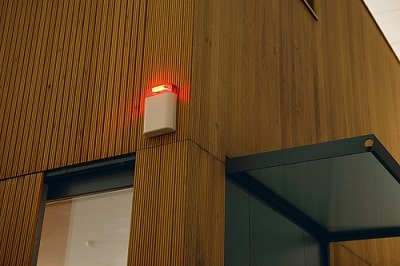 It is not uncommon for systems to trip and raise a false alarm. You need to inform your staff that they should never be in a hurry to turn them off. They first need to verify the cause of the alarm before they respond accordingly. Before the alarm can be verified, all employees need to remain calm in their stations. You can use the monitoring station to check if all departments are ok. If you notice any suspicious activity, you need to immediately notify the law enforcement.
Alert the security firm
Most alarm systems have been designed to send a direct alert to a security company in case of emergencies. Not all alarms have sirens and some are silently triggered to send a signal to a security company. Once the security firm gets the alert, they usually give a grace period of time which ranges to a couple of seconds to minutes before they can call. They usually give this time to allow one to disarm the system in case it is a false alarm. If you are sure that the alarm is not false and the security company has not called you, you need to call them immediately from the monitoring station.
Get a safe place to hide
Once the alarm has been verified to be a genuine alert, all staff should be instructed to remain in safe places. In case of a burglary, employees away from the exact scene of crime should quickly find safe rooms where they can lock themselves until help arrives. If there are any clients around during the incident, the staff should direct them where to go for safety. For those employees who come in direct contact with the burglars, they should remain calm and be cooperative as they wait for security to arrive. You should advise your employees to never engage with the burglars directly.
Perform effective after-incident response processes
Security firms ensure that they respond to alarms as fast as they can in case of a security breach. Together with the police, they try their best to neutralize any situation to ensure safety for all. Once peace and order has been restored, you need to call for a roll call to ensure that every employee is accounted for and is safe. Check for any injuries or casualties. If there are casualties, ensure that you call for an ambulance immediately. Depending on the severity of the situation, you can let your employees have the rest of the day off to give the security firm enough space to conduct their investigation on the incident.
Posted on: In:
Blog
|
Comments Off

on How Your Business Can Benefit From Performing Full Security Audits
When was the last time you carried out a full security audit for your company? Every successful business owner knows that a company needs to invest in security solutions in Montreal to fight against security breaches to ensure the growth of a business. It is one thing to invest in top of the range security systems in your company, but it is another to ensure that they continue being effective.
One way to ensure that your security systems are in good working order and have not been interfered with is by performing full security audits. This is where a security company can do a detailed assessment of your company's existing security processes. They identify potential or existing problem areas and then recommend effective solutions. These audits are carried out by experts with extensive security experience. If you are wondering how your company will benefit from these security audits, check out the following pointers:
Protect your consumer data
For security reasons, most companies and businesses prefer accepting payments through cards and bank money transfer. This means that they need to back up sensitive customer information in their systems. This information is usually very sensitive and if it ends up in the wrong hands, the consequences can be dire. A company needs to protect their own business data as well as their consumer data to avoid fraudulent cases. Performing full security audits can help a company detect any breaches in the system. If any security breaches are found, they need to be taken care of immediately to block hackers from accessing vital data.
Gain customer trust
To build a loyal client base, a company has to gain customers' trust in order to continue doing business with them. One of the things customers look for in a company before they sign up with them is the ability of the company to provide a safe and secure business environment. The other thing customers look for is the ability to be able to trust a company with their sensitive data. One way to ensure that you gain customers' trust is by making sure that their security is assured. You can only do this if you perform a periodic security audit to ensure all security systems are in order.
Enhance your company's security solutions
With time, hackers and robbers try to find new ways they can cheat security systems and firewalls. A company needs to invest in the latest security solutions for them to be able to curb new security threats that come up. Performing a full security audit allows a company to know which areas of their security are weak and where they need to maximize on security to minimize chances of frauds and attacks. If you don't perform these security audits, you may end up being stuck with outdated security solutions which are vulnerable to criminals.
Prevent loss of money
For a business to grow, it has to ensure it does not incur unnecessary losses. Money lost through burglary and system hacking, can end up dragging a company back and sometimes a company may not be able to recover completely from these loses. To avoid losing money through security breaches, a company has to heavily invest in security audits to minimize the chances of losing money. Performing regular security audits will end up saving your company thousands of dollars that would otherwise fall in the hands of criminals.
It is advisable to hire a reputable security company to take care of your security solutions as well carry out periodic full security audits. Before hiring a security firm, check their track record to avoid dealing with questionable security companies. Work with a prominent security company that is well known to avoid putting your company at risk.
Posted on: In:
Blog
|
Comments Off

on Why Invest In Digital Video Surveillance Systems For Your Business?
Are you thinking of upgrading the state of security at your business premises? You can start by hiring one of the security companies in Montreal to ensure that your business premise is well secured. To enhance the security, it is recommended that you invest in digital video surveillance systems. It may cost your company some money to install a high-end security camera system but the benefits of doing so outweigh the drawbacks. These are some of the top reasons why you need to invest in digital video surveillance for your business:
Improve employee productivity
It is a simple fact that employees work better when they know the boss is watching. You can use video surveillance to monitor your employees. You can also improve productivity in your business by using these video systems to enhance communication between different departments.
Resolve conflicts
It is not uncommon for conflicts to arise in the place of work. These conflicts can be between employees or between an employee and a client. To effectively resolve these conflicts, you can easily play back the video footage of what transpired to know how best to handle the situation. If necessary, you can also use the same footage to act as evidence if need be.
Theft reduction
After installing security cameras, you need to put up warning signs showing the building is under video surveillance. Criminals and burglars take caution when they know that a building is being monitored and knowing that the cameras exist, discourages them from taking action. This means that your business remains safe and secure and you reduce cases of theft in your business thus saving money.
Real time monitoring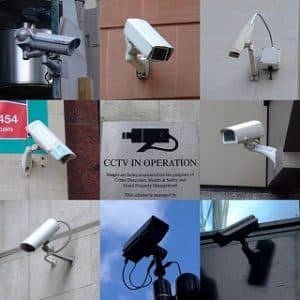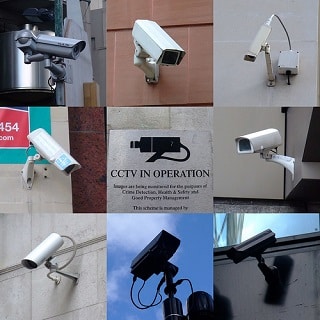 Now, business owners are enjoying the comfort of monitoring their businesses from any location using remote video monitoring service. That means that you will be flexible enough to move around while still keeping an eye on your business. This way, you are able to venture into new market shares which in turn helps your business grow.
Improved safety
Big companies have a monitoring station where all surveillance cameras are manned and operated by qualified personnel. This means that someone is always watching what is happening around. In case of an employee is alone and has an accident, the staff in the monitoring room will be able to see the feed and call for immediate help. Your staff will also work confidently knowing that they are closely monitored just in case something happens to them, they are in safe hands.
Digital storage
Recent security systems are able to store a lot of surveillance footages for future references. All the footages can be stored digitally and they can easily be retrieved if need be. A business owner can use past footages to study and analyze how his business is doing. This is best applied in a retail environment where you learn customers' shopping patterns to know how to improve the services in your store.
Helpful evidence
If your business has an insurance policy, it is best to invest in video surveillance. In case of a robbery or fire, the insurance company seeks to confirm if the claims are true before they can pay up. Installing security cameras equips you with enough evidence in case of such incidences which means the insurance company does not delay in paying your compensation. In turn you resume back to your business without losing a lot of time and resources.
Access control
Using remote devices, you can easily monitor who has access to your business. You choose to allow or refuse entry to these parties by a simple touch of the button. This saves your company a lot of money that would otherwise be lost through theft and burglary.